Discover how do NFT events work in our guide, written by an NFT fan who attended one!
In the Summer of 2022, I attended Met.AMS in Amsterdam. This event was a meet-up for NFT collectors. The organizers airdropped an NFT ticket in the wallets of attendees. At the same event, I also met members of the Cyberkongz NFT project at an official meet-up. NFT events are a valid use case for this emerging content format, as I'll explain.
A growing global community of NFT creators, collectors, traders, and enthusiasts is attracting many industries to enter the NFT realm, including the events industry.
You'll find many virtual or in-person events somehow utilizing the NFT hype. NFT tickets, the rarest event NFTs, special NFT picture-for-profile (PFP) for online events, metaverse NFTs, etc., are some tools that events use to make the moment memorable.
However, whether you're an investor, event promoter, or artist, understanding how NFT evens work will help you prepare for the future.
What Is an NFT Event?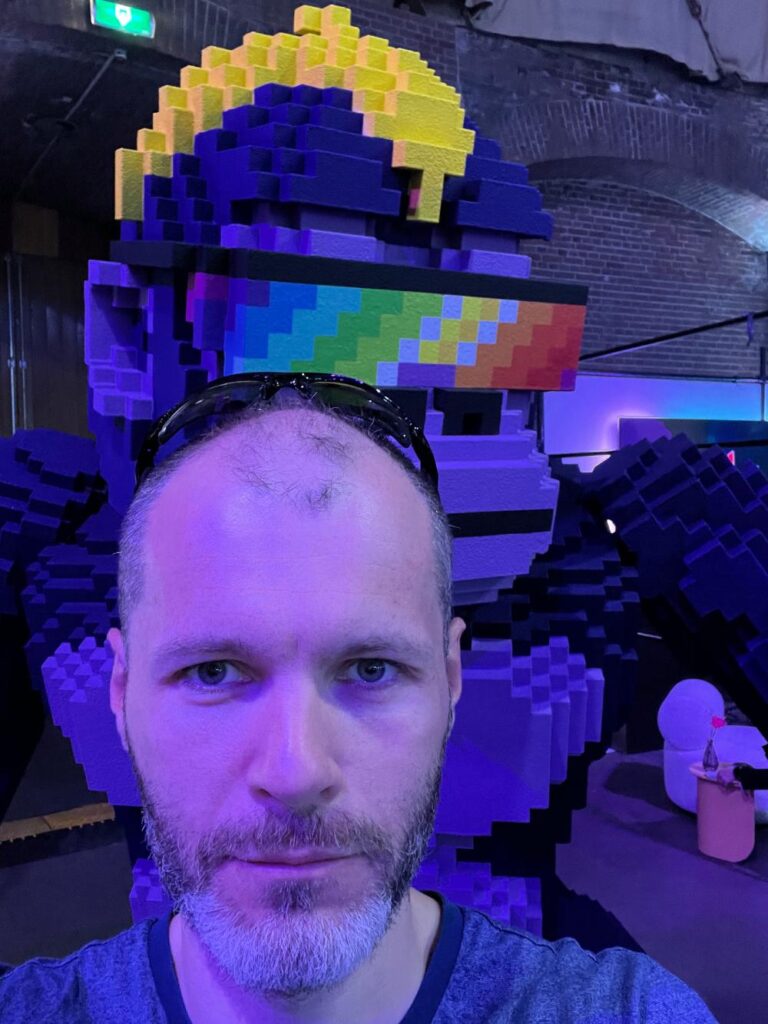 Any event that utilizes NFT technology for proof of attendance, for the right to access, talks about NFT developments or launches new NFTs are NFT events.
These events could be highly professional and objective with a nerdy touch. For example, NFT.LA, NFT.NYC, etc.
Also, there could be a less-formal version of NFT events, like sporting events, live music shows, rock concerts, music festivals, art festivals, etc., open to every section of the general public.
Not to mention, high-tech metaverse NFT events for rich collectors to interact with the virtual world wearing their NFT avatars like Bored Ape Yacht Club, CryptoPunks, Azuki, Doodles NFTs, and so on.
Irrespective of the format, event organizers link the event with any existing or new NFT concept to increase the value of the event, monetization potential, and event-centric engagements.
How Do NFT Events Work?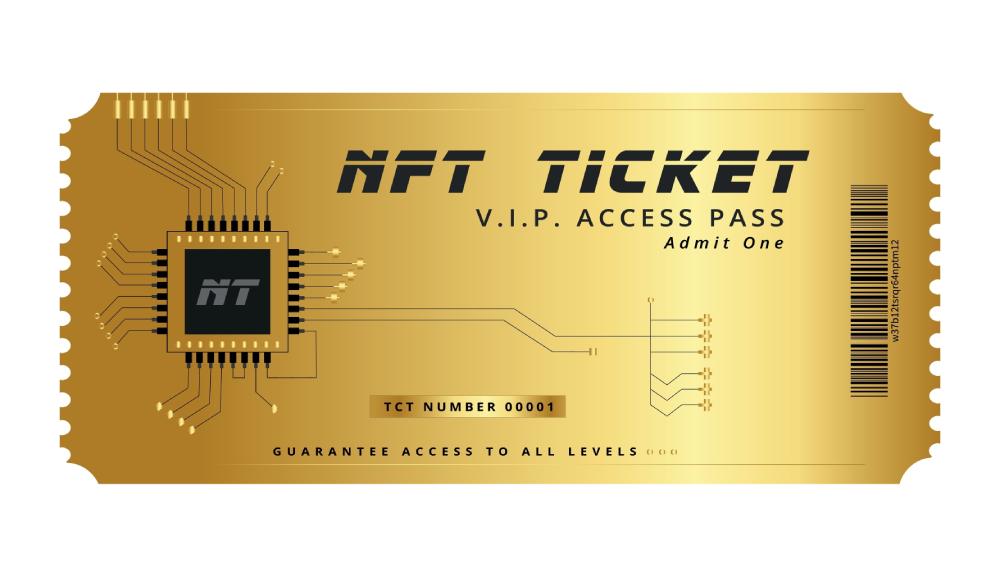 NFT events mostly utilize the concept of NFT tickets. Now, the organizer could use NFT tickets for access granting to exclusive participants online or in-person. Alternatively, NFT tickets will function as attendance proof for later utilization by the event promoters.
Anyways, NFT events offer lucrative perks, benefits, and gifts to participants. For example, if you hold a specific NFT, you get meet-to-greet right, free merch, discounted merch, free NFT drops, exclusive event content as NFTs, and so on.
Professional NFT Events
At such NFT gatherings, you can expect tech experts to speak about NFTs. For instance, the upcoming NFT | LA 2023 March 20 to 23 will cater to the creative curiosity of every decentralized finance (DeFi) investor, NFT collector, NFT artist, developer, and industry professional interested in Web 3.0.
The event promises to host more than 250 talks by industry leaders coming from niches like NFTs, Music, Sports, Web 3.0, and entertainment.
It's noteworthy that NFT.London, another similar NFT event as of NFT.NYC, is set to launch at QEII Center, between 3-4 Nov 2022.
Casual and Creative NFT Events
Coachella Valley Music and Arts Festival utilizes NFTs to add value to this 20+ years old festival at Empire Polo Club, Indio, California.
The Coachella Collectibles NFTs offer its patrons lifelong festival access passes, merch, personalized on-site experiences, and collectable-grade digital assets. The followings are the modes of value addition in the Coachella festival:
Coachella Keys Collection consists of 10 super-rare NFT keys at a bidding floor price of $1,000,000.00.
Sights and Sounds Collection of 10K NFTs at the floor price of $6.90.
Desert Reflections Collection of only 1,000 NFTs at a floor price of $80.00.
Components of an NFT Event
An NFT event needs the following minimum elements to become successful, engaging, and perpetually monetized:
NFT Tickets
NFT tickets are replacements for physical and digital tickets. Conventional tickets aren't immutable and authorizable online. Hence, they're highly susceptible to frauds, scams, black marketing, you name it!
On the contrary, NFT tickets are immutable and protected via blockchain technology. Event organizers can make such tickets transferable or non-transferable according to their revenue model.
What's more interesting for the collectors is that they can trade these tickets as NFTs if the event goes viral.
Content or Artwork Downloads
Events can attract more exclusive, elite, and high-paying participants by offering exclusive event content. For music concerts, the NFT ticket holder could go on the stage and grab a selfie with the artist. Later on, this picture can be NFT-fied for personal collection.
Some events also make downloadable content NFTs like music tracks, videos, still photos of events, etc., for marketing purposes.
Swag
Events also need to give away things that will boost the stylish confidence or swag of their attendees. Participants would either wear or showcase such giveaways as swag whereas you get to increase your reach through visual marketing.
For example, the Consensus conference on NFTs in 2019 gave away 200,000+ NFT tokens as Swag Bags. Attendees could redeem the content of the bag for hats, T-shirts, exclusive time with an event speaker, stickers, Ledger Nano hardware wallet, CryptoKitties, or even real gold.
Gamified Events
To monetize the nature of competitiveness within human beings, event managers can introduce gamification in their events. For example, a treasure hunt for gems against which the participant can get a free NFT of the brand that sponsoring the event.
Such activities and giveaways increase brand awareness and engagement while brands get free marketing opportunities.
Experiences
Exclusive NFT-only experiences make the recipient feel engaged, valued, connected, and recognized by the industry.
Events capitalize on such emotional feelings by offering invite-only food and drink sessions with a keynote speaker or selfies with the top pop singer of the event. Usually, such experiences are only open to someone with an NFT from the event sponsor.
Metaverse Lands
Access to metaverse lands is a must-have for virtual NFT events. Your event ticket can give the participant exclusive access to popular metaverse lands like Decentraland, Cryptovoxels, Somnium Space, The Sandbox, Axie Infinity, TCG World, etc.
NFT Photo Booth
Photo booths are another way of offering unique and high-tech experiences to your event participants. And, as an NFT collector, you get a rare, tailor-made NFT of you at the event that might be for free or at a nominal cost.
Awards
NFT events can effortlessly award their artists, celebrities, performers, developers, and collectors using NFT awards. This is just the right component for hybrid events that take place in-person and online.
Grammy partnered with OneOf, a Tezos NFT marketplace, to award the 64th, 65th, and 66th Grammy prizes to the winners through music tokens.
Country Music Association partnered with Solo Music to reward exclusive NFTs to make their 55th Annual CMA Awards event memorable.
Event Partners
Event sponsors, organizing brands, and partners play vital roles in funding the occasion. In exchange, they get exclusive marketing opportunities.
Such engagements also bring Web 2.0 and offline brands closer to Web 3.0 standards. These are highly required activities to promote growth, funding, and development of the Web 3.0 infrastructure.
How Are NFT Events Beneficial?
Find below how NFT events benefit you and the global NFT community:
Benefits For Event Participants
Get free one-on-one NFTs, merchs, exclusive experiences, the opportunity to meet celebrities, etc.
Monetize your NFT ticket on secondary marketplaces when events become viral.
Benefits For NFT Owners
Do networking to find high-value individuals who might be interested in your NFT collections.
Get valued, catered to, and respected for your investments in a specific NFT collection that the event accepts.
Benefits For Artists
Monetize artwork in the form of NFTs apart from just ticket revenue.
Make your event memorable for years as long as you enable secondary marketplace trading of event NFTs.
Benefits For NFT Events Organizer
Prevent fraud and scams around high-value music concerts, professional events, and festivals.
Minimize the cost of event tickets by going to Web 3.0.
Generate perpetual revenue for royalties of NFT sales on the secondary marketplaces.
Attract high-tech DeFi companies who are ready to invest huge capital for extensive marketing.
How Do NFT Events Work? The Future
With the growth of NFTS, NFT events are set to become more popular over the coming years. Event organisers are more interested in making the next-generation events compelling for the Web 2.0 and Web 3.0 communities. Expect to use NFTs to attend more digital and real-world events going forward.