Discover the best Tezos NFT marketplaces for purchasing affordable NFTs on this low-cost blockchain.
We've got good news for you if you're trying to escape the hefty gas fees on the Ethereum blockchain while minting or buying NFTs.
The Tezos network, one of the oldest blockchains, has enabled creators to mint non-fungible tokens (NFTs) using its proof-of-stake smart contract validation. Creators passionate about minting creative content as NFTs look toward the Tezos blockchain to save on gas fees. Moreover, brands like Red Bull Racing, Ubisoft, and Papa Johns Pizza, have also chosen Tezos for NFTs.
Before you jump to minting NFTs on the Tezos blockchain, you need to know about the best Tezos NFT marketplaces where you can list your NFTs.
Also, if you're an NFT collector, you may be on the lookout for some good NFT marketplaces for Tezos NFTs. Continue reading to discover some intuitive and efficient Tezos NFT marketplaces below.
What to Look for in Tezos NFT Marketplaces
NFTs and cryptocurrencies are in their nascent stage, and yet not recognized by many governments around the world. On top of that, there's a scarcity of regulations on such digital assets.
Therefore, whenever you decide to enter such an unregulated market, you need to choose a platform that has transparent policies.
Also, try to go for the decentralized finance (DeFi) platforms that have a clear roadmap for growth. Furthermore, it's also helpful to locate a marketplace that offers social media connectivity like Discord servers, so that you can interact with the promoters, whale users, and platform enthusiasts.
How to Pick the Best Tezos NFT Marketplaces
Ensure that the NFT marketplace is truly decentralized.
The DeFi platform should use advanced programming for its smart contracts and audit frequently to keep bad actors at the bay.
The marketplace let you use stringent account authentication features like hardware wallets, 2-factor authentication (2FA), etc.
The NFT marketplace strictly verifies all the NFT asset submissions and prevents intellectual property (IP) rights violations.
The cloud-based DeFi app is lightweight, fast, and doesn't freeze during high-stakes transactions.
8 Best Tezos NFT Marketplaces
1. objkt.com
Objkt.com is one of the leading NFT marketplaces for digital assets minted on the Tezos blockchain. It holds a huge balance of total assets in its smart contracts, has the most active users when compared with other marketplaces, and has greater transaction volumes as well.
Since it's an open NFT marketplace, you can list NFT assets in objkt.com from other Tezos NFT sources like Rarible, Hic Et Nunc 101, Kalamint, and so on.
2. fxhash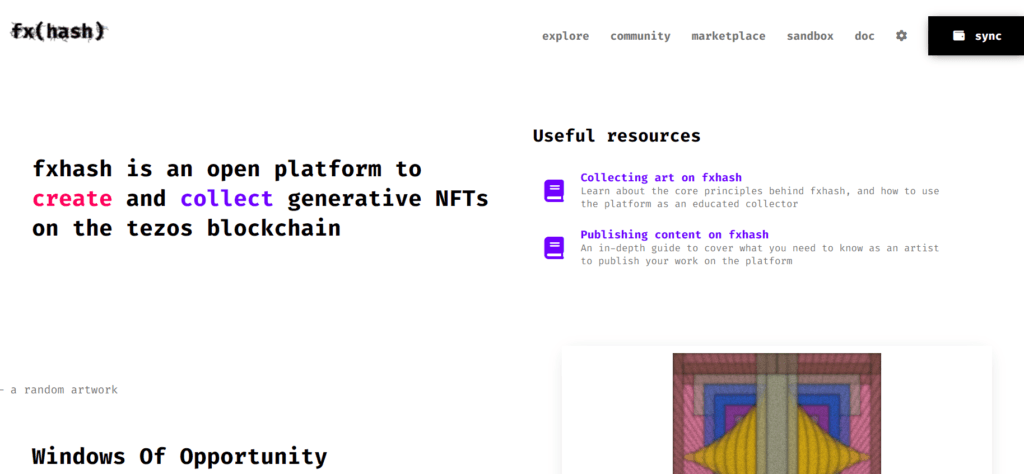 If you love to create generative arts-based NFTs on the Tezos blockchain and looking for an affordable marketplace for listing, you can try fxhash. It's an open NFT marketplace for generative art-based tokens that are developed in CSS, JavaScript, and HTML.
3. Versum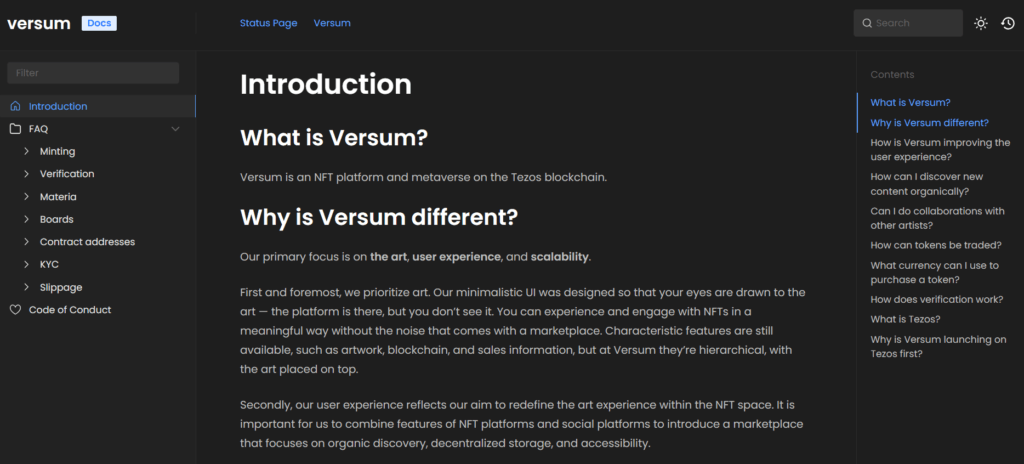 If you're looking for a metaverse integrated NFT platform for your Tezos blockchain NFTs, you must try out the Versum marketplace. Its minimalistic user interface (UI) increases the visibility of the NFT artworks and reduces clutter.
4. Kalamint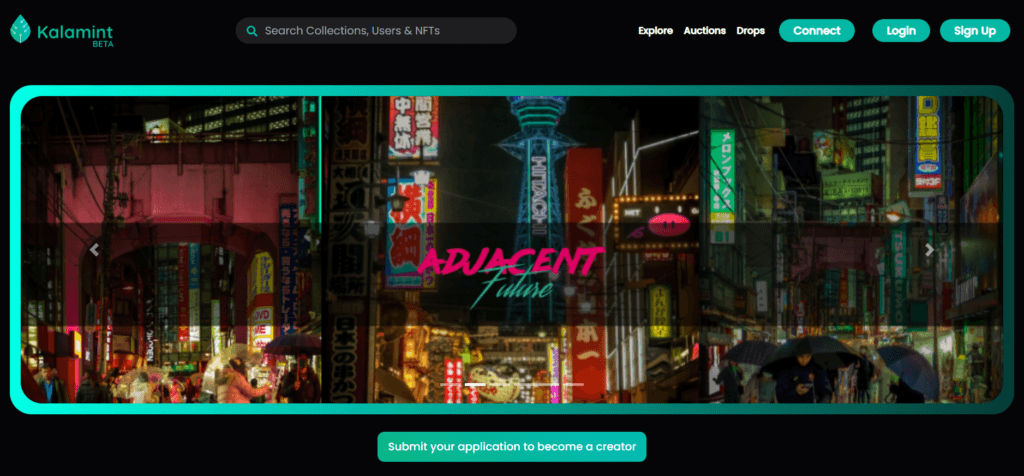 Kalamint is yet another popular destination for Tezos NFT minting and collection. It currently hosts NFT assets from art, collectibles, and photography niches.
5. Rarible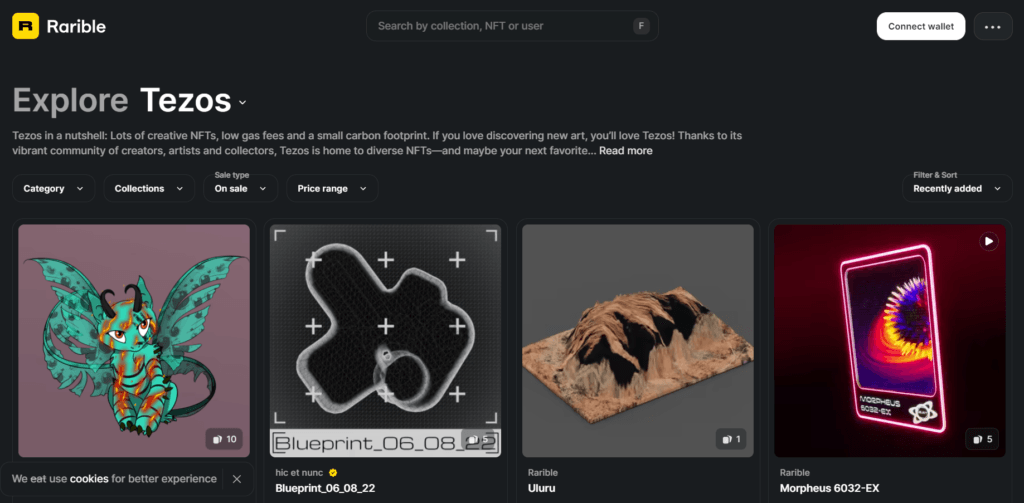 Rarible is a multi-chain NFT marketplace and is well known for the Ethereum blockchain NFTs. It also offers an NFT application programming interface (API) that helps you bridge marketplaces with blockchains.
6. OneOf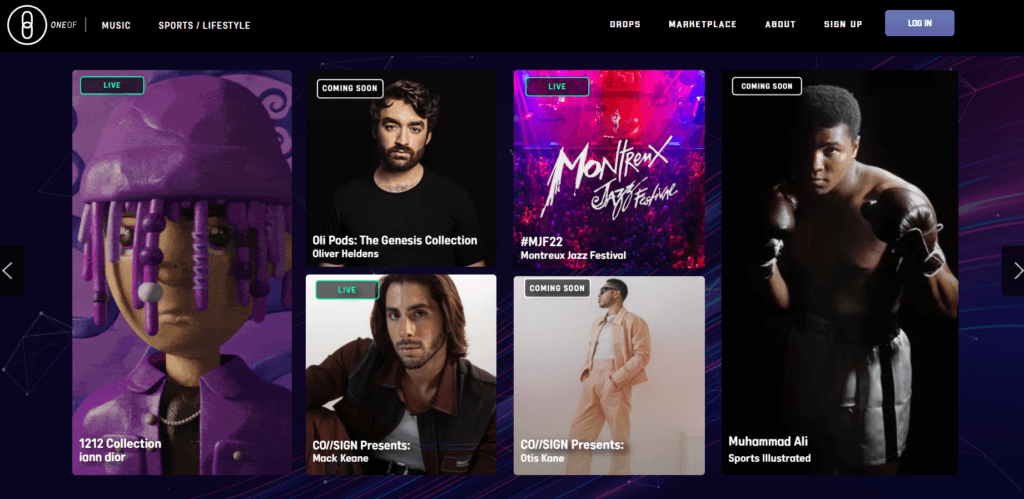 OneOf is a popular NFT marketplace for athletes and musical artists. The platform publishes NFTs from world-famous artists like Alesso, Doja Cat, Pia Mia, and so on.
7. Hic Et Nunc 101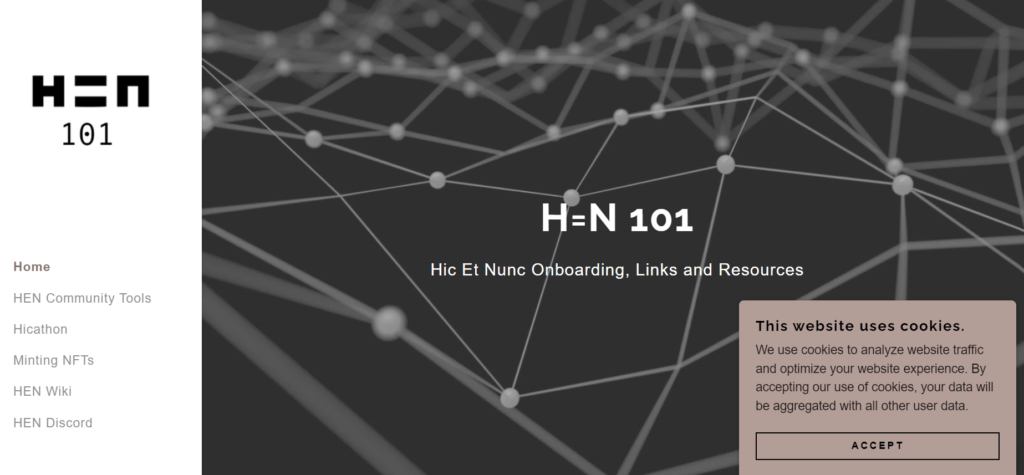 Hic Et Nunc AKA Here and Now is a trending Tezos NFT marketplace that's attracting new active users faster than its competitors.
The original platform creator took down the NFT marketplace website on November 14, 2021. However, the community around the project acted quickly and restored the DeFi app.
8. Bazaar Market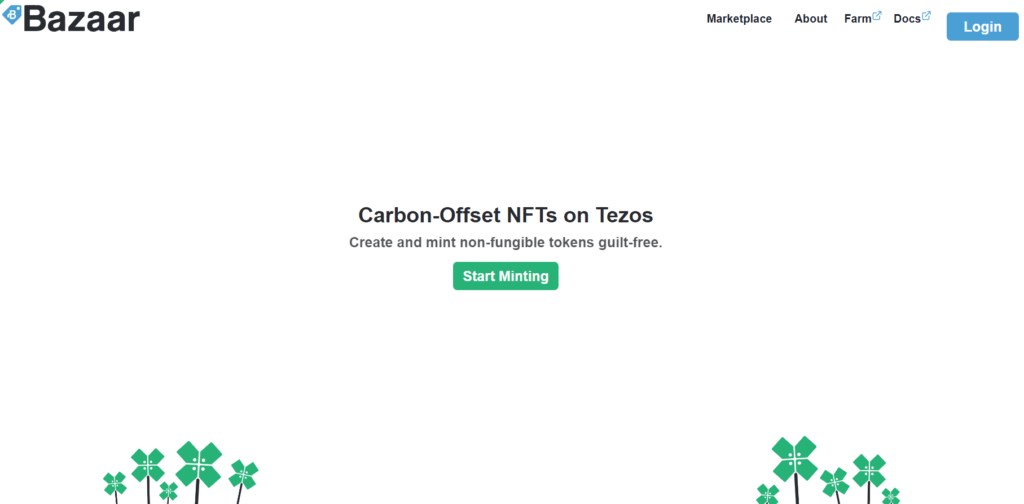 Bazaar Market uses the Tezos blockchain and hence utilizes minimum energy for NFT minting. However, the project claims that it has a net-zero carbon footprint. It's a community-driven project since bDAO governance token holders have voting rights.
Testing Criteria of Tezos NFT Marketplaces
While looking for the best Tezos NFT marketplaces, my first criterion was the total value of all the assets of the platform in the US dollar equivalent. Secondly, I also looked for transaction volume in those marketplaces.
Additionally, I found out the DeFi apps that showed better activity in the past couple of days and added new users. Since the Tezos NFT marketplaces are newer than the Ethereum ones, new account acquisition was also a determining factor for me.
Moreover, I've also followed other standard criteria mentioned above in this article to pick the best NFT marketplaces.
Why You Can Trust Us
First off, I'm an NFT enthusiast and believe in a decentralized economy driven by creative content creators, their fans, and a community of devoted investors.
I'm also a seasoned writer who thoroughly researches Web 3.0 and blockchain technology to explain the industry jargon and technicalities in simple language.
Finally, I dig deep into the NFT projects and DeFi apps to gather hands-on experience to help others with succinct reviews.
Tezos NFT Marketplaces: The Final Words
So far, you've learned about some popular and trending NFT marketplaces for Tezos blockchain-based NFTs. Usually, artists, creators, collectors, and traders who are new to the NFT ecosystem and want to experience it at low stakes, prefer the Tezos NFT marketplaces.
Also, NFT enthusiasts are creating a buzz about it because big media, gaming, technology, fashion, and food brands are also entering the Tezos blockchain with their own NFT offerings.
If you're entering the Tezos NFT ecosystem, I'll suggest you choose objkt.com and fxhash. These platforms have a higher balance in the respective smart contracts, better transaction volume, and a significant number of users. You can also choose Rarible which has a good reputation in the NFT ecosystem.
Since you're interested in NFTs, you also may want to explore some of the best NFT coins of all time.