Discover the best NFT coins to track as the space moves towards the mainstream.
The global NFT transaction was more than $422 million, according to a Nansen report of August 2021. The report also stated that NFTs racked a total of $17 billion in sales in 2021. Last month, the sales cooled off from $77 million to $28 million.
However, the number of sales is around 0.1 million for the past week, according to NonFungible Corporation, which shows investor sentiment is growing around the NFT-backed assets.
NFTs represent physical or digital assets like artwork, music, basketball card, Tweets, and many other collectibles. On the NFT blockchains, there are different tokens like utility tokens, governance tokens, and so on.
These are NFT coins, and their value depends on the entire market. However, part of the value of NFT coins also depends on the NFT projects within the home blockchain.
Since cryptocurrencies are highly volatile in nature and not supported by governments of many leading economies, investors are looking towards a safer option, the NFT coins.
Hence, read on learn about the most promising NFT coins. You may also want to avoid these common NFT mistakes and stay safe as a trader or investor.
1. Flow (FLOW)
FLOW token is the indigenous cryptocurrency of the Flow blockchain. It is a user-friendly platform for next-generation digital content. Several blockchain developers and decentralized finance (DeFi) brands prefer the Flow blockchain for metaverse-ready games and apps.
Dapper Labs, the creators of CryptoKitties, is also behind the Flow blockchain ecosystem. It has become a completely decentralized blockchain network, with support and governance by top brands and Web3 builders.
The world's leading entertainment and crypto brands have invested in the Flow blockchain through convertible notes (startup financing instrument). Some of the brands are Accomplice, Samsung NEXT, Coinbase Ventures, and Warner Music Group.
As apps and games on the Flow blockchain grow, so does the value of the FLOW coin. It is so because all the applications built on this blockchain will require FLOW coins for all operations.
2. Axie Infinity (AXS)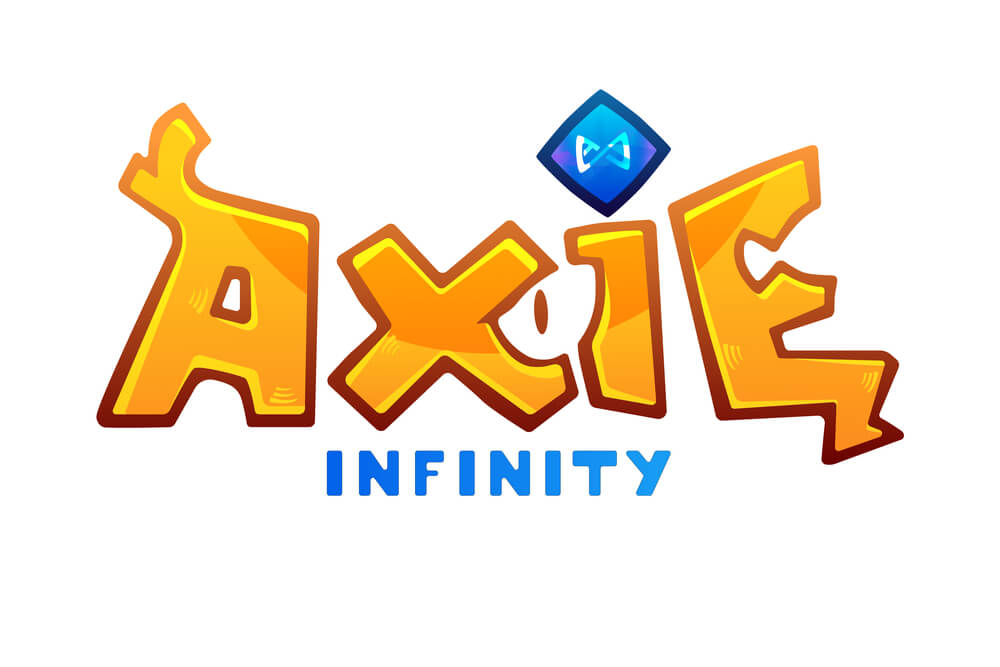 Axie Infinity is a popular blockchain game owned and operated by its users. AXS is the governance token of this gaming network. As an AXS coin owner, you will get voting rights when the game developers and stakeholders meet to decide future project plans for Axie Infinity.
It is also a top trending metaverse game that allows you to earn AXS as a reward. AXS also has a fixed supply of 270 million coins, out of which 23% are in market circulation, according to CoinMarketCap. Thus, the AXS coin's value largely depends on the gaming community.
Since the game is suitable for metaverse and offers play-to-earn features, the gaming community is constantly growing. Also, according to Axie Infinity, there is a staking opportunity to earn approximately 75% APR (annual percentage rate) reward by staking AXS.
3. Enjin Coin (ENJ)
Enjin is an ecosystem provider for individuals, businesses, and developers for building blockchain-based content in the real world or metaverse. It enables the users with NFT minting on the Ethereum blockchain.
Enjin's native cryptocurrency for its ecosystem is the ENJ coin. Enjin also backs every NFT created on its platform through ENJ coins. The good news is, if you don't want your NFT any longer, you can destroy it to earn some ENJ coins. You can trade these ENJ coins on any crypto marketplace for liquidity.
There is a fixed amount of ENJ coin supply, which is 100 million. You will find 87% of the total tokens in market circulation. While writing this article, ENJ coin has a volume/market cap ratio of 0.1092, according to CoinMarketCap. The ratio suggests the fair liquidity of this asset.
4. Theta Fuel (TFUEL)
Theta Labs developed the Theta Network as a blockchain-based solution to replace the existing centralized video distribution system. Theta promises the next-generation video distribution solution through peer-to-peer technology. Thus, video streaming will be cheaper, and the quality of the content will be higher.
Viewers and users of the Theta Network will also earn rewards for sharing their computing resources and internet bandwidth. For rewarding, video streaming, and data delivery, Theta Network uses the TFUEL token, a utility token within the Theta blockchain.
Since over-the-top (OTT) and other video content consumption is on the rise, Theta Network's project is a promising solution for sustainable and cost-effective data delivery. As a result, TFUEL's value will also grow proportionately as newer products come on the Theta blockchain.
5. The Sandbox (SAND)
The Sandbox is another blockchain-based gaming platform where gamers can monetize their gameplay by creating NFTs in the form of voxel art assets. Sandbox is a decentralized ecosystem where users can buy lands.
Gamers can populate their lands with NFTs and games. Sandbox NFTs could be arts, wearables, equipment, lands, and entities. You can include your NFTs in games through the Sandbox Game Maker. Alternatively, you may list your NFTs on the Sandbox marketplace for trading.
SAND is the ERC-20 (Ethereum request for comment) utility token of the Sandbox gaming ecosystem. It is a limited supply coin and runs on the Ethereum blockchain. Since SAND is the native currency for all transactions and interactions on the Sandbox ecosystem, its value completely depends on the Sandbox project.
Sandbox recently transformed to a virtual metaverse on the Ethereum blockchain. Hence, the NFT coin should show an uptrend as the number of metaverses grows.
6. Gala Games (GALA)
Gala Games offers a platform for blockchain games that looks like more of a conventional game. Thus, you will love to play the games it has to offer, whether you are a blockchain pro or not. As of now, Town Star and Spider Tanks are the playable game of this distributed gaming platform.
Other games, such as The Walking Dead: Empires, Legends Reborn, Mirandus, Legacy, Echoes of Empire, and Fortified, are in the development phase. If any gamer earns or wins any digital content within the game, they own it through NFT.
The utility token of this gaming platform is GALA. In-game awards, node operator incentives, governance, voting, and in-game transactions require GALA coins. Thus, you can put this coin on a watchlist to observe its market movements.
7. Tezos (XTZ)
Arthur and Kathleen Breitman developed the Tezos blockchain to run smarter smart contracts and facilitate peer-to-peer transactions in an energy-efficient way. Tezos is now completely decentralized and regulated by its community.
Tezos blockchain can evolve automatically without needing complete overhauling of its blockchain protocol, often known as a hard fork. A hard fork is one of the drawbacks of Ethereum and Bitcoin blockchain.
XTZ is the native crypto coin of this blockchain. If you hold XTZ, you get voting rights when Tezos developers propose protocol upgrades.
XTZ is a highly promising crypto coin since big brands like Ubisoft and Societe Generale have shown interest in the Tezos blockchain network. Leading cryptocurrency exchanges like Coinbase and Binance also offer XTZ staking to users.
8. Chiliz (CHZ)
Chiliz is the fintech service provider for businesses that offer blockchain-based services or products to mainstream consumers, mostly entertainment and gaming. Chiliz created the Socios platform for sports fans to engage with their teams or clubs.
Sports entities or clubs use services from Chiliz to monetize their audiences. CHZ is the exclusive currency for the Socios.com platform. World-renowned sports teams, including FC Barcelona, Juventus, AS Roma, and Atlético de Madrid appear on this platform. Thus, fans can utilize the CHZ tokens to buy merchandise or get voting rights.
Therefore, Chiliz could be in your crypto portfolio since it has solid backing from the sports and entertainment industry.
9. Immutable X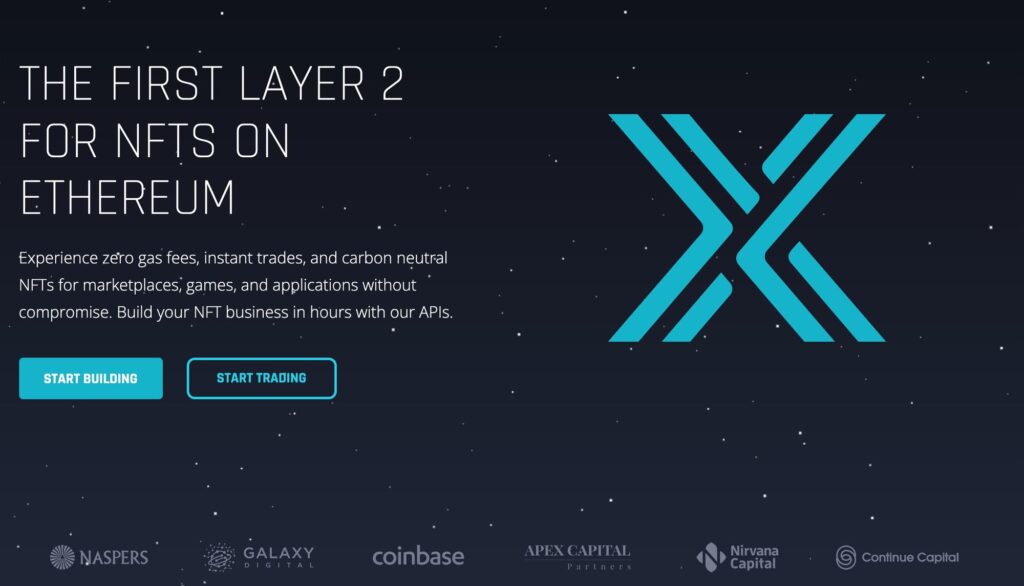 Immutable X is a layer 2 NFT marketplace with its own token: IMX. A layer 2 marketplace basically describes one built on top of Ethereum but with almost non-existent gas fees and transaction charges. That said, don't expect a big selection of NFTs as it's a new offering. In early 2022, the company closed a $200 million funding round and the IMX token shot up by 50%, a sign perhaps that NFT buyers are tired of paying excessive gas fees.
Read our guide: What is Immutable X?
Best NFT Coins of Value and Growth: The Final Word
Other NFT coins might also become highly popular if any high-value project announcements on their respective blockchain come. Global economic cues and entry of a celebrity or high net worth individual also control their valuation.
You can watch out for all the important NFT coins on platforms like CryptoSlate, CoinMarketCap, CoinGecko, and CryptoCompare. Also, follow the Twitter handle of the top NFT blockchains to stay updated on their ongoing or future NFT projects.
To conclude, you can also check out my article: The Future of NFTS: The Bullish Case, to stay apprised of the NFT future.