Learn what are Profile Picture (PFP) NFTs and how they are changing the face of social media. To learn more about what are PFP NFTs, read this article.
Out of all the use cases for NFTs, including digital art and gaming, Profile Picture (PFP) NFT collections have often been the most successful.
Profile Picture NFT projects have created a multi-million dollar economy by replacing your selfies and family photos on your social media profile with unique pixilated characters like the CryptoPunks below. In this post, we'll consider what are PFP NFTs and profile some top projects.
What Does PFP Mean In NFT?
A picture-for-profile non-fungible token is a piece of digital artwork that holders can use for their online identities. It also unlocks access to a community of like-minded hodlers.
Some PFP NFTs are created using digital generative, e.g. CryptoPunks, or hand-drawn, e.g. 62 Custom Doodles. During the mint event, the non-fungible token (NFT) project participants publish the artworks on the blockchain (Ethereum) as an ERC-721 token.
ERC-721 is a smart contract. It's immutable proof that someone owns the original digital artwork or PFP NFT. They can usually use it in any way they wish and access all associated benefits.
Watch our video below to learn more, or keep reading!
The History Behind PFP NFTs
CryptoPunks was the first-ever successful profile picture NFT.
The CryptoPunks NFT project produced 10,000 digital generative arts of shoulder-length characters. They are just like the avatars that you can set as profile pictures on Discord, Twitter, or Instagram.
Anybody who had an Ethereum wallet claimed the Punks for free during the mint event. They only needed to pay the gas fee for burning their name on the Ethereum blockchain as the owner of the artworks.
Some other successful PFP NFT projects are Bored Ape Yacht Club (1590 million total sales), Lazy Lions (90 million total sales), Pudgy Penguins (150 million total sales), Cool Cats (310 million total sales), and Doodles (320 million total sales) according to CryptoSlam.
The Trend of PFP NFTs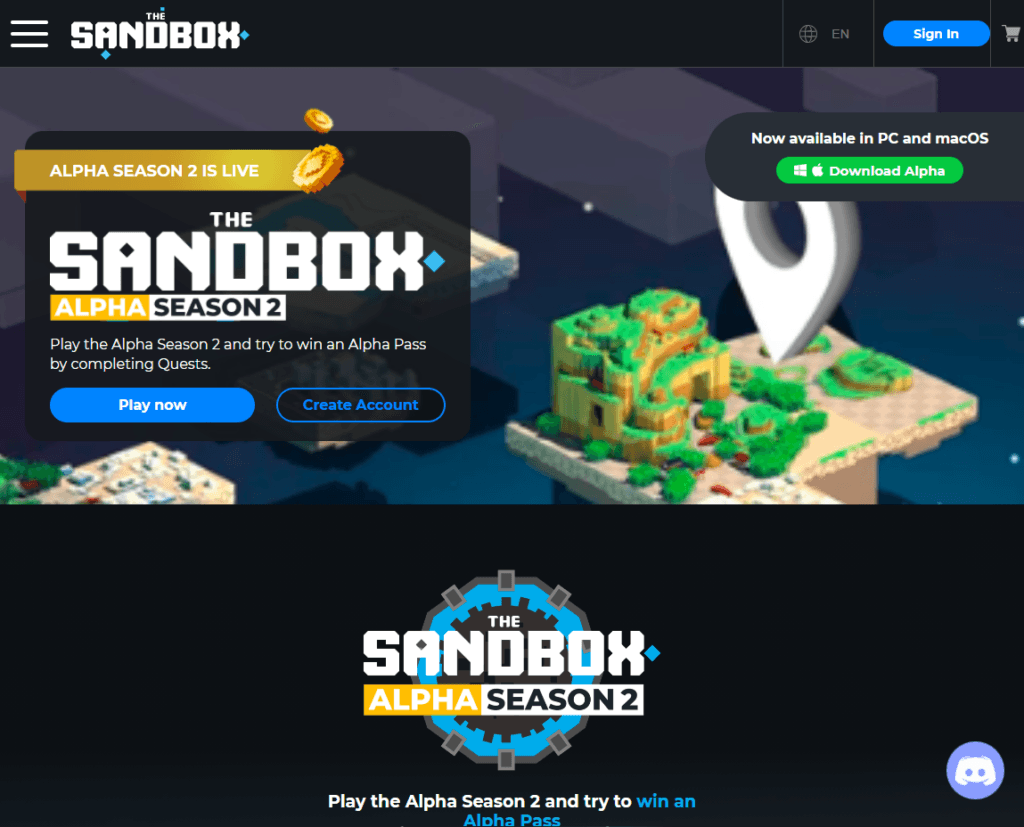 The earliest PFP NFTs were generative arts, pixel arts, or pastel color arts in 2D format. The trend is now shifting towards animated profile picture characters that are metaverse ready. Hodlers can represent themselves in the metaverse world of Decntraland or The Sandbox by importing their PFPS.
The Imaginary Ones is a collection of 8888 unique animated NFTs on the Ethereum blockchain. Cmttat and its team created the NFT project to spread positivity, love, and creativity through 3D artworks.
The project outlines 3 phases of growth and development. During the first phase, it's planning to build up a strong community through NFT drops. The second drop, which is the second phase, will focus on collaboration with top brands. Finally, the third phase will take the project to the metaverse for playing, learning, and dreaming together.
Another interesting animated PFP NFT project is the Invisible Friends by Markus Magnusson. It's a collection of 5,000 unique animation that visualizes the character from head to toe. Other high-tech animation-based PFP NFT projects are MekaVerse and HAPE Prime.
How Much Does a PFP NFT Cost?
PFP NFTs are available on various secondary marketplaces like OpenSea, Rarible, Mintable, KnownOrigin, SuperRare, etc. As of March 2022, the current floor price of some top-grossing PFP NFTs in CoinGecko was as follows:
Azuki 16.0 ETH
Bored Ape Yacht Club 103.0 ETH
Mutant Ape Yacht Club 23.0 ETH
Doodles 13.3 ETH
Meebits 5.6 ETH
World of Women 12.44 ETH
Invisible Friends 6.3 ETH
NFT floor price indicates the minimum investment to buy an NFT of an NFT collection. Rarer PFPS cost quite a bit more. These floor prices convert to five and even six figures. That puts bluechip PFPS out of reach for new buyers, but dozens of PFP projects launch every week. During these minting events or whitelist sales, the price of such NFTs is affordable.
There are various NFT tools that you can use to unearth upcoming NFT drops, mints, and whitelist sales. For example, you can regularly visit sites like Rarity Tools, OpenSea, Nansen, CryptoSlam, etc., to discover new NFT drops.
It's also a good idea to join the Discord server and follow the Twitter handles of top PFP NFT projects. Thus, you'll know when they are about to start the minting, registering for whitelist sales.
The Benefits of PFP NFT Investments
The primary benefit of owning a PFP NFT is virtue signaling and joining a group of hodlers. For example, to become a proud member of the BAYC, you need to spend more than 300,000 USD.
When you link your BAYC PFP NFT to your Twitter account, you get a verified NFT holder tick. Thus, your followers know your elite status. You also attract new Twitter followers and ultimately grow your brand value.
Most NFT project whitepapers explicitly mention they're not mean as investments. However, many NFT projects have attracted speculators during minting, whitelist sales, and even in the secondary market.
The NFT prices rise as the collectors feel FOMO or the fear of missing out. On top of that, the rarity of the digital asset also fuels its price increase. For a global population of 7.9 billion, a 10,000 NFT drop is quite rare. Hence, there is a rush to participate in the NFT drop or secondary market bidding.
Apart from the elite badge, you also earn the merchandising and intellectual property rights of your NFT. You get voting rights in the NFT project community where project owners and participants decide the project roadmaps for the future.
The Most Popular PFP NFT Projects
Countless developers and artists have tried to break into the PFP market and cash in on this trend. Most will go to zero, but the following represent PFP blue-chips.


When Larva Labs launched the CryptoPunks collection of 10,000 pixelated Punks, they weren't sure what purpose the avatars would serve.
Larva Labs designed the Punks with different rarity levels and, as a result, devised an internal economy where collectors would pay more for the rarest Punks. At launch, the Punks were free to mint, apart from gas fees.
Following the launch, Punk holders noticed these pixelated characters made perfect profile pictures. Soon, NFT enthusiasts were scrambling to get their hands on the rarest punks and proudly display them on sites such as Discord and Twitter.
Twitter has embraced PFP NFTs and now offers a $2,99 per month service that authenticates NFTs.
As the CryptoPunks became the hottest social media trend, their price skyrocketed, and the rarest Punks, such as #3100 and #7804, are worth over $7.5 million each, while Punks with common features are worth around $200,000.
The explosive growth of the CryptoPunks caught the attention of other NFT developers and digital artists, and by 2021 dozens of them were competing to become the hottest PFP collection.
Regardless of how successful future PFP projects are, the Punks will always be considered the OGs of PFP NFTs.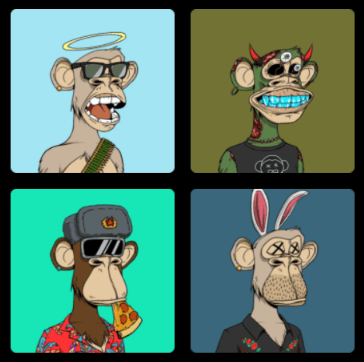 The Bored Ape Yacht Club (BAYC) was launched by Yuga Labs in April 2021, and the collection consists of 10,000 Bored Apes designed with a generative cartoon style.
Each Ape has unique computer-generated features composed of 170 different traits, including background, clothes, earrings, eyes, fur, hat, and mouth.
At launch, Apes were minted for under $100, and thanks to their eye-catching art, their popularity spread through the NFT community rapidly. By the end of April, all the Apes had been sold, and early buyers were flipping the Apes for huge profits on OpenSea.
The Bored Apes have become popular PFPs among the rich and famous, including Post Malone, Snoop Dogg, The Chansmokers, and Logan Paul.
The BAYC is currently the most valuable NFT project on the market, with a capitalization of $3.6 billion, according to CoinGecko.
The most expensive Bored Ape ever sold is the helicopter hat-wearing Ape #8817 for $3.4 million, closely followed by the golden fur-coated Ape #3749 at $2.9 million.
The BYAC ecosystem adds a lot of value to the Apes; owning one of these tokens gives you access to the Yacht Club, where users can interact with digital space through collaborative art projects and, in the future, even go on treasure hunts together.
The future of BAYC is bright, with the recent launch of its governance token ApeCoin (APE) and the development of a metaverse known as 'Otherside.'
Yuga Labs released the ApeCoin (APE) in March 2022, which will act as a governance token for the BAYC and play a role in the Bored Ape's very own metaverse called the 'Otherside.'
BAYC took the CryptoPunks building blocks for a perfect PFP and combined it with a flourishing ecosystem elevating its value to the top of the NFT market.

Cool Cats are a collection of 9,999 randomly generated PFP NFTs on the Ethereum blockchain and were launched in July 2021.
The adorable felines make for perfect PFPs thanks to their simple yet clear designs featuring over 300,000 unique variations.
The cool cats break down into four categories of rarity, in ascending order; these are Cool, Wild, Classy, and Exotic.
The cats sold at launch for around $130, and some of the most exotic Cool Cats, such as the zombie-themed Cool Cat #1490, have sold for over $1 million.
Like the BAYC, the Cool Cats were inspired by CryptoPunks. According to the Cool Cats roadmap, the collection will grow into a fully-fledged gaming metaverse where cats can go on quests, battle, breed, and trade for the project's native $MILK cryptocurrency token.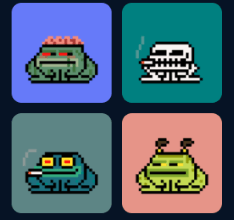 This PFP NFT collection comprises 6,969 Toadz that emerged from a virtual swap. It was minted on the Ethereum blockchain in September 2021 and sold for $250.
The Toadz have randomly generated features and designs which dictate their rarity, and their creator, a digital artist known as Gremplin, the project will not build a BAYC style ecosystem.
As a result of the project's simplicity, the Toadz are considered pure PFP NFTs that serve no other purpose than being perfect avatars for social media accounts.
Despite the project's apparent lack of utility, the Toadz generated hype in the NFT community. According to OpenSea, its average price since launch is just under $10,000. Some Toadz sold for over $50,000.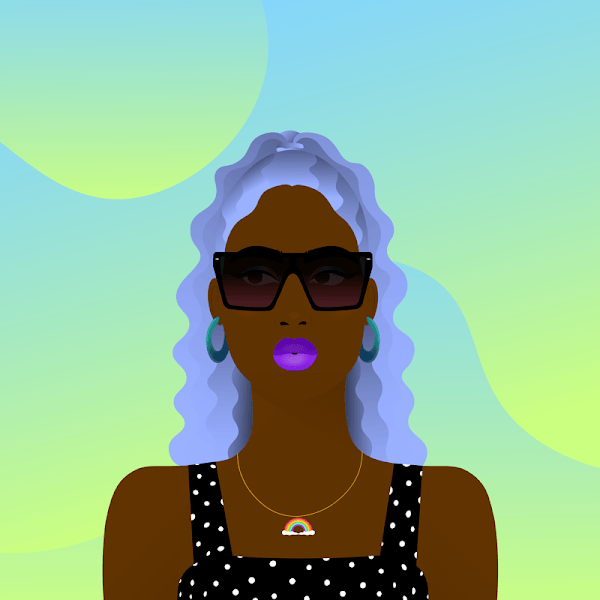 World of Women (WoW) features 10,000 female avatars. This PFP collection was founded and hand-drawn by the digital artist Yam Karkai and her team. It's aim is to celebrate diversity in the NFT space. It minted in July 2021 and hodlers received an airdrop of a secondary project for free in March 2022: World of Women Galaxy.
According to WoW research, female artists are underrepresented in the NFT space; for this reason, a share of the profits from the project are used to support female NFT artists. Yam's detailed approach to every avatar has made them popular PFPs, especially with female celebrities such as Eva Longoria Baston and Reese Witherspoon.
According to OpenSea, the project has over 5,300 unique owners and an all-time average floor price of $9,200.
This PFP NFT collection features 10,000 hand-drawn avatars. The features were designed by Scott Martin and then randomly assigned using an algorithm like CryptoPunks, BAYC, and Cool Cats.
The Doodles divide into various types, including apes, aliens, mascots, and skellys, along with numerous traits that affect their hair, head, and accessories. This PFP project launched on the Ethereum blockchain in October 2021 for ETH 0.123 ($415); despite the relatively high minting price, the project sold out quickly. The team plans to hold live events, launch new projects, and improve the Doodles ecosystem.
As of March 2022, the project had an all-time average floor price of $13,000. The rarest Doodles such as #316 sold for over $300,000.
What Are PFP NFTs? The Final Word
The CryptoPunks developers didn't know they were starting a trend that would grow into a multi-billion dollar market. Today, the PFP market is full of exciting projects, although many will fail.
Successful PFP NFTs draw value from their communities and not just the associated image unless you count CrypToadz. If you want one, pick a PFP you like the look of, can afford, and then spend time inside the community or reading up on what the NFT signifies and interacting with hodlers on Twitter.