Discover what is The Sandbox NFT and their exciting metaverse. Become part of the gaming community and find out about all the details of this unique token.
Taking the gaming industry by storm, the Sandbox NFT represents a metaverse where players can create, own, and sell their NFTs in virtual reality.
This complex system was created by Pixowl co-founders Arthur Madrid and Sebastien Borget in 2011 and became a crypto sensation in 2018. Madrid and Borget wanted to make the gaming industry available to crypto enthusiasts worldwide who might not have a tech-savvy background.
This metaverse and all of the tokens included are entirely generated by users who are free to develop characters, games, and earn money on the platform without coding skills.
What Is The Sandbox NFT?
The Sandbox is a popular play-to-earn platform where users can create virtual realities, objects, and avatars. Players can use the non-fungible tokens (NFTs) on the Ethereum blockchain.
The native token on the platform is called SAND, it's an ERC-20 token with a total supply of 3 billion, but there are also ASSETS and LAND NFTs that you can own and trade on the marketplace.
ASSETS – User-generated NFTs created with the VoxEdit software on the platform.
LAND – Unique ERC-721 token on the Ethereum blockchain or digital real estate on the Sandbox platform.
Creators envisioned Sandbox as a place where you can have fun use different tools to make your games exciting, and increase your earnings over time.
If you are new to the gaming platform and the world of NFTs, follow the Sandbox Twitter and Discord for announcements and important information.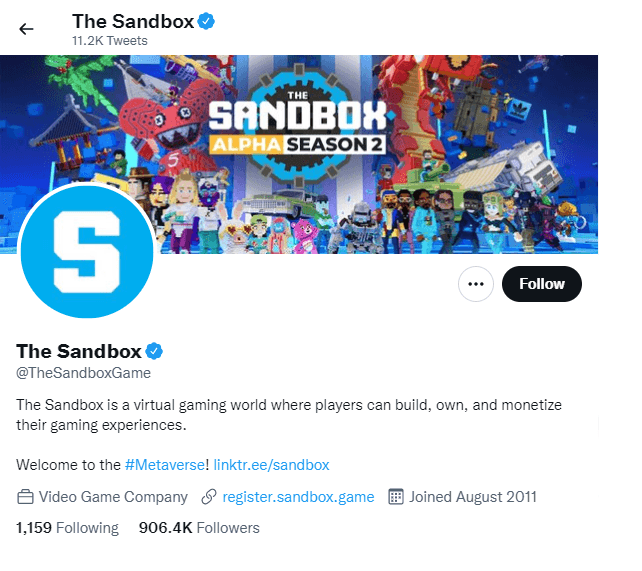 How Do You Play NFT Sandbox?
The Sandbox system is generated by thousands of players who manage the content and NFTs on the platform. Similar to games such as Minecraft, you can create a unique world or metaverse. You can be a part of a vast and interactive community, but with one fantastic addition – it's located on the blockchain;
Here is everything you need to know about how to start playing on The Sandbox platform:
VoxEdit is one of the best and most efficient software for creating and animating your voxel-based NFTs called ASSETS. Imagine Voxels as lego-like blocks you put together to create shapes, avatars, clothes, accessories, etc.
Once you create the desired item, you can export it and trade it as NFT on the Sandbox Marketplace or use it on your LAND.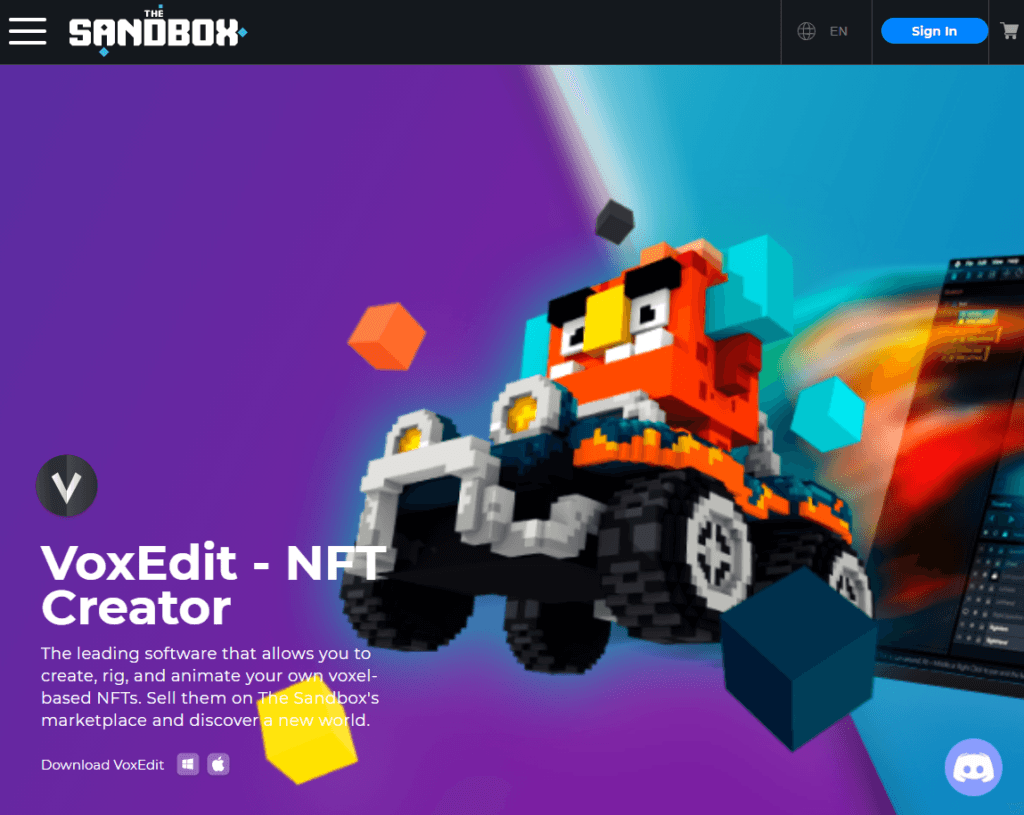 The Sandbox Marketplace is a platform location where users can trade in-game assets for SAND. The VoxEdit assets can then be purchased, incorporated into LANDS, and built into one of the games.
NFTs like Robot incubator are sold for over 33,000.00 USD, but there are more affordable NFTs that you can purchase and begin building your metaverse.
Game Maker is where all the fun begins and where users can get creative with the NFTs they have.
It's a simple program that anyone can use without previous coding knowledge. You have to design and organize different elements including the NFTs created with the VoxEditor, or purchased at the Marketplace.
To play the game and use your ASSETS, you need to own the LAND NFT, which can be purchased with SAND through public sales or other users on the Marketplace or even OpenSea.
While the price might be higher on OpenSea, it's still a good investment because you can use the LAND to monetize your gaming experience. Players can achieve this in many ways, such as letting other users visit the LAND on the map, play games, or host events to earn SAND.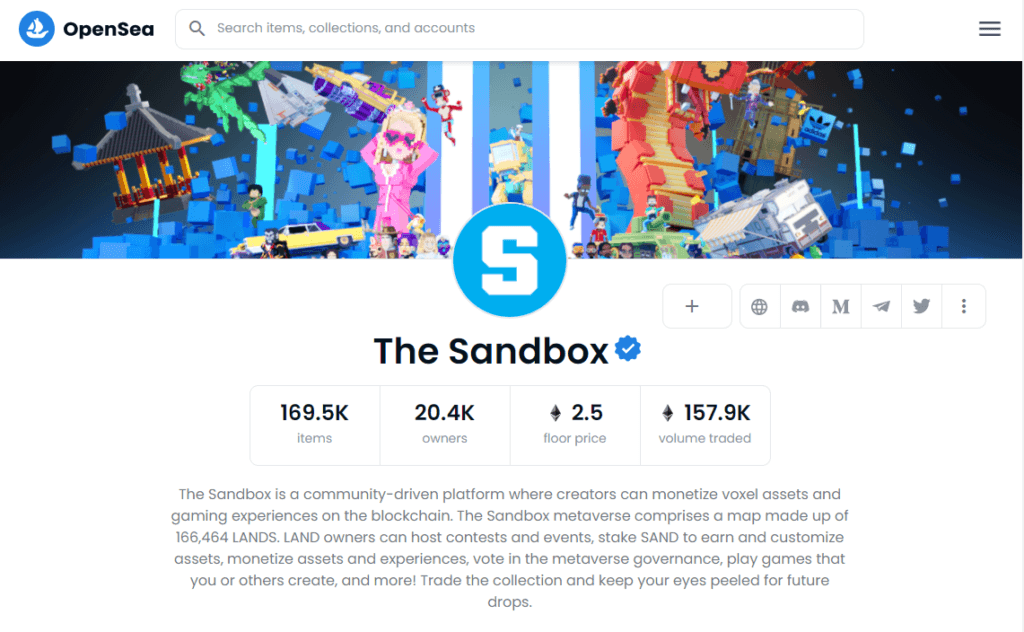 How to Buy the Sandbox NFT?
You can purchase SAND as the native token on exchanges like Binance or earn the token by playing games or contests on the Sandbox platform. All players need SAND to be able to customize their avatars and purchase other ASSETS or LAND.
Keep in mind that this unique NFT also allows owners to propose changes and get a vote based on the Decentralized Autonomous Organization (DAO) structure. In addition, owners can stake their SAND to earn rewards and share in the revenue from all the transactions.
The new Sandbox Alpha Season 2 was launched on March the 3rd, here are a couple of interesting details to know:
Alpha Season 2 has 35+ experiences in total that are available to everyone with a free TSB account.
This includes 18 upgraded experiences originally introduced in Alpha Season 1 + 5 new original experiences + 4 new user-built GameMakerFundexperiences + 3 new IP experiences, and 1brand new transportation HUB.
200 Quests are available to complete and get a chance to earn the Season 2 Alpha Pass.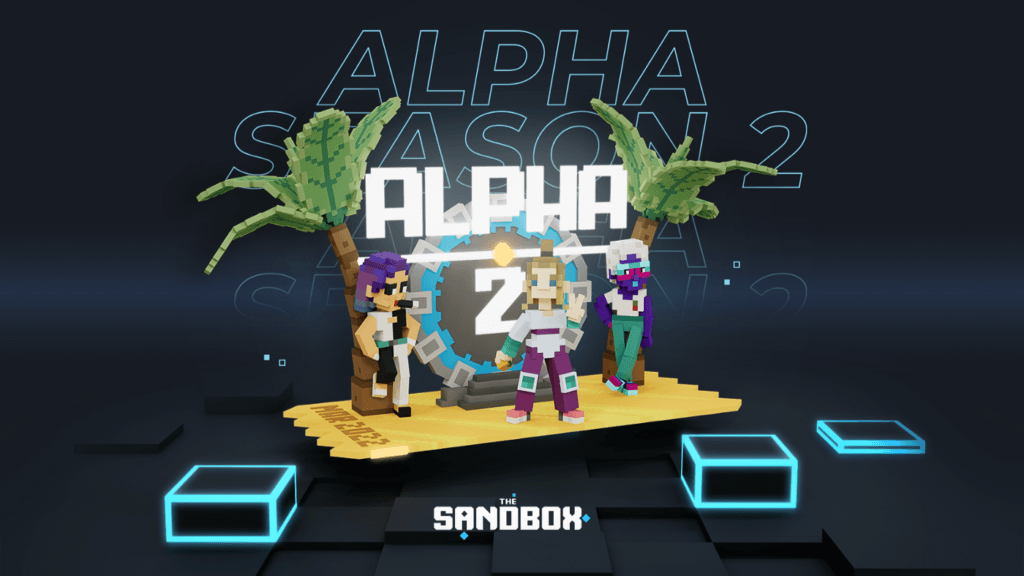 The Future of Sandbox NFT
This customizable gaming platform has always been innovative, and it's not surprising that they now have a dedicated game-maker fund with 300 million SAND to finance and incentivize projects.
In addition, Sandbox has now partnered with over 165 brands, including The Walking Dead, Atari, Snoop Dogg, and CryptoKitties. On their team, they also have the mobile giant SoftBank and announced the mobile version and new community tokens in 2022.
The project has raised $93 million so far, and the team is committed to expanding its product portfolio and metaverse even further.