Learn about what vector art is and how this computer-created art style has impacted the NFT space through its infinite scalability and bold designs.
You might not believe that mathematical formulas can create stunning pieces of artwork, but you would be wrong. Vector art is taking the digital art world by storm through software that creates digital art in the form of vector graphics.
Vector art is becoming increasingly popular due to its scalability and the accessibility of software used to generate it; you've probably come across this art form in adverts, brand logos, and billboards.
In this article, we'll give you all the information you need on vector art, including how it works, and the software you can use to create it. We also profile NFT projects that use vector art explain the difference between vector art and raster art.
Vector Graphics: The Building Blocks Of Vector Art
At the core of vector art are vector graphics; these are digital shapes composed of curves and lines that are generated based on mathematical equations and combined to form vector images.
The artist builds the images in tandem with the software that draws lines between nodes or specific points on a shape. The geometric shapes are connected to create anything the artists or graphic designers can imagine.
An essential feature of vector graphics is their scalability; while zooming in on standard jpeg files or gifs will result in a loss of pixel quality, you can zoom in on a vector image without it losing its smooth edges.
As a result of its scalability, vector art doesn't suffer from a loss of quality when expanded, making it appealing to graphic designers as well as digital artists looking to create high-quality and versatile work.
The images created by artists using vectors can vary from simple logos to complex and sometimes extremely detailed digital artworks.
When a vector illustration is completed, its exported in a vector format, also known as vector graphics files. Vector files types include:
AI Files (Adobe Illustrator)
EPS Files (Encapsulated PostScript File Format)
SVG Files (Scalable Vector Graphics)
CDR Files (CorelDraw)
Vector Art Use Cases
Beyond being used to create detailed and highly scalable digital illustrations, vector art has dozens of use cases; here are the most prominent examples:
Video Games
Website Design
Illustration
Company Logos
Business Cards
Advantages of vector art:
Scalable: As we've already mentioned, vector graphics scale very well, unlike traditional pixel images.
Light: Vector image files don't take up much space, unlike traditional PNG and JPEG files.
Simple: Thanks to the available vector editing software getting to grips with building vector-based graphics is not too difficult.
Although vector graphics are often used for dry purposes like business logos, some artists use them to create brilliant digital art.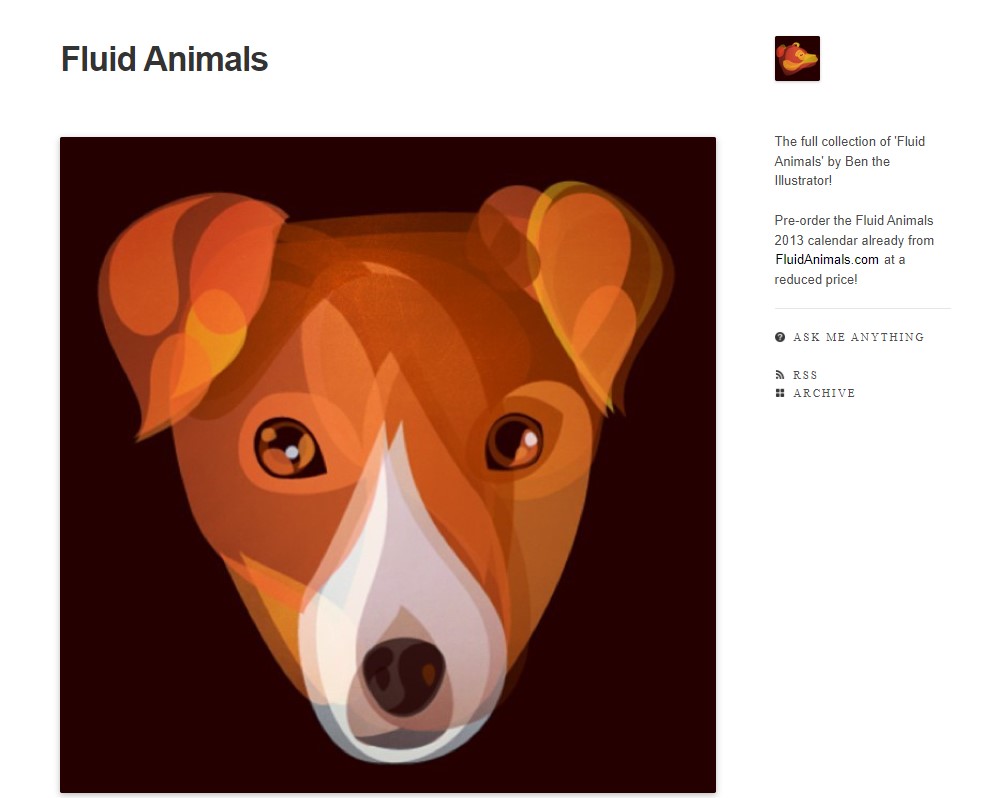 Ben is considered a true master of vector art, and he's worked with the graphic design side of some globally known companies such as Delta Airlines and Pixar.
From an artistic perspective, Ben's most exciting vector art is the 'Fluid Animals' collection which includes a range of bold animal designs that benefit from the smooth nature of vector illustrations.
Our favorite pieces in the collection include a blue hummingbird extending itself towards a vector art style flower and the portrait of a Tilly, the dog.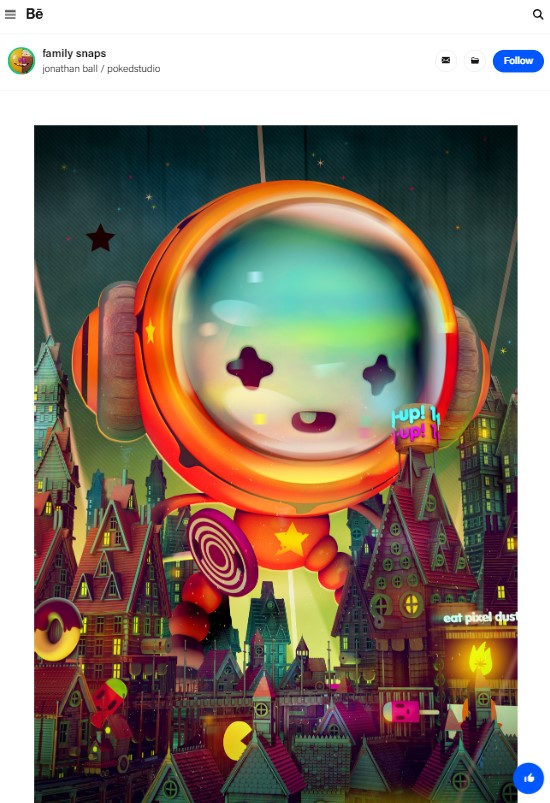 Jonathan Ball is a character designer that has been dedicating some of his portfolios to creating colorful humanoid character art using vector images.
Ball's most eye-catching vector character is the giant alien-like creature towering over a fantasy-style city.
Take a look at the vector artwork here and try zooming in on the character's features; this will reveal the scalability of this design method and its ability to create a smooth-looking finish.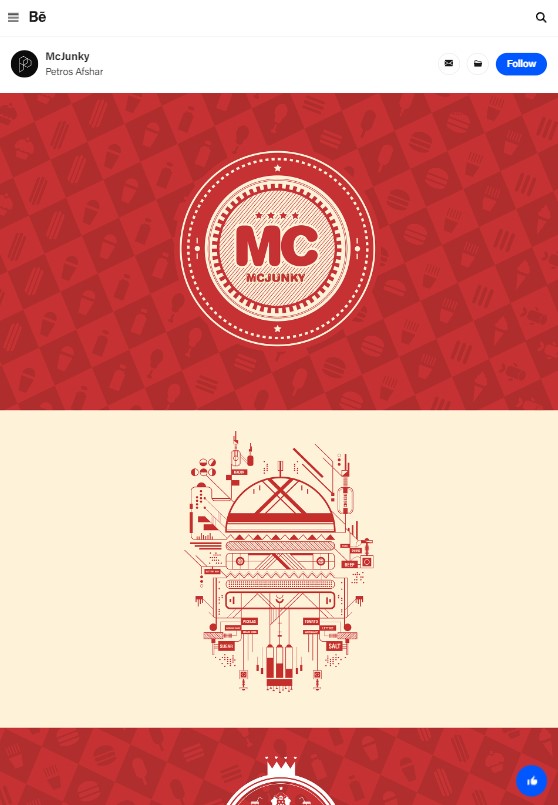 The graphic designer Petros Afshar created the McJunky illustration using vector art for his made-up fast food chain named McJunky.
Petros used vectors to deconstruct images of a hamburger to create a layered piece of vector artwork. The detail achieved through vector images allowed Petros to include specific ingredients such as a grain of salt or sugar without losing quality or creating unwanted jagged edges.
If you're impressed with how these graphic designers and digital artists have leveraged vector art to add to the diversity of their portfolios, then you might ask yourself how you can create vector artworks.
Luckily, your vector art software choices are expansive, and we've narrowed the list down to the top three options.
The Top 3 Vector Art Software Tools For Beginners
Since becoming a hit with big corporations trying to improve their branding and digital artist experimenting with computer graphics, the number of vector art software options has grown exponentially.
We've compiled a list of the three best platforms you can use to create vector art; these options are great both for beginners and seasoned artists looking to elevate their work to the next level.
1. Inkscape (Windows/macOS/Linux)
Inkscape is a free-to-download vector program that provides you with four different tools for changing nodes and the mathematical patterns that build the geometric vector graphics.
The software is designed with web designers and illustrators in mind and even offers a free watermark tool so you can mark your business card, logo, or website to protect it from copy-cats.
The drawing tools offered by Inkscape are very flexible, allowing your creativity to flow freely, and it's compatible with a broad range of file formats, including:
Vectornator claims to be the most intuitive vector art software on the market, and it even offers new users a helpful tutorial.
The software has been downloaded over six million times and has been used to create vector logos for companies, portrait art, and amateur vector-style portraits.
According to the Vectornator's website, its software has also been used by some of the biggest names in animation, such as MARVEL and Disney.
An exciting feature of this software is that it makes collaborative projects much easier by allowing multiple users to edit a piece of vector art simultaneously.
You can export your completed vector artwork in a range of files such as:
3. Coreldraw (Windows/macOS/IOS)
CorelDraw will probably appeal to more serious vector artists as it costs around $700 and offers an in-depth level of features that will appeal to experienced graphic designers.
Coreldraw provides you with half a dozen specialized tools that set this software apart from the rest; these are as follows:
CorelDRAW: A multi-feature graphic design application that allows you to alter page layouts, vector graphics, and colors with ease.
CAPTURE: Save screenshots directly from your PC's display for editing.
Corel PHOTO-PAINT: This feature processes images using AI to get them ready for the CorelDRAW software.
Corel Font Manager: If your designing a website or logo, this feature gives you access to the most well-known fonts.
CorelDRAW Application: This feature allows you to work from your iPad.
AfterShot HDR: This tool allows you to edit and enhance RAW and JPEG file photos.
Now that we've covered vector art and how you can create your own projects, we're going to take a look at this artistic field's closest cousin – raster art.
Raster Art vs. Vector Art
Raster art, also known as bitmap artwork, can look similar to vector art initially, but the fundamental building blocks are very different.
While vector art is created by connecting smooth geometric shapes using mathematic formulas, raster art is created using individual pixels.
The scalability that we find in vector art doesn't exist with raster work because zooming in eventually leads to blurring as individual pixels are revealed.
Raster files can range from digital photos to detailed graphic designs, and they come in dozens of different formats, including JPEG, PNG, and HDRI.
What are Raster Files Used For?
These files are primarily used for displaying and storing high-quality photos both digitally and for print. Although the files are limited in resolution compared to vectors, they do have some important advantages.
Raster File Advantages
These files display a great amount of detail with deep colors when displayed in the correct resolution.
You can edit raster files extremely precisely down to the last individual pixel.
Raster files are compatible with most web browsers and computer programs.
Raster File Disadvantages
The resolution of raster graphics become distorted when they are enlarged, which limits their use cases in areas such as logos and posters.
Raster images are made up of millions of images, often leading to substantial file sizes.
Printing raster files onto fabrics often results in reduced quality which is why clothing companies usually prefer to use vector art.
Top Vector Art NFT Projects
The Non-Fungible-Token (NFT) market has gone from an almost unheard digital art field to a multi-billion dollar economy.
NFTs are dragging art into the 21st century, and in the process, developers and artists have taken advantage of AI and advanced software to help them create multi-million dollar projects such as the Bored Ape Yacht Club (BAYC) and the CryptoPunks.
You can read about how developers have been using techniques such as 'Generative Art' and 'Fractal Art' to build successful projects by clicking on the links.
Now, we're going to dive into the top five vector art NFT projects.
The World of Women NFT project comprises 10,000 female vector art style profile-picture (PFP). If you want to learn more about this NFT collection, you can check out our guide here.
WoW aims to build a community that makes the art world more gender-equal through the power of NFTs and Web3 technology.
The project caught the attention of several famous female celebrities, including Reese Witherspoon and Shonda Rhimes, who appreciated both the artistic nature of the NFTs and the idea of supporting women's rights organizations.
The artistic style of the World of Women characters screams vector art; all the characters have a unique, bold color scheme and satisfying smooth features.
If you want to check out how much WoW NFTs are selling for and the project's road map, visit the official website.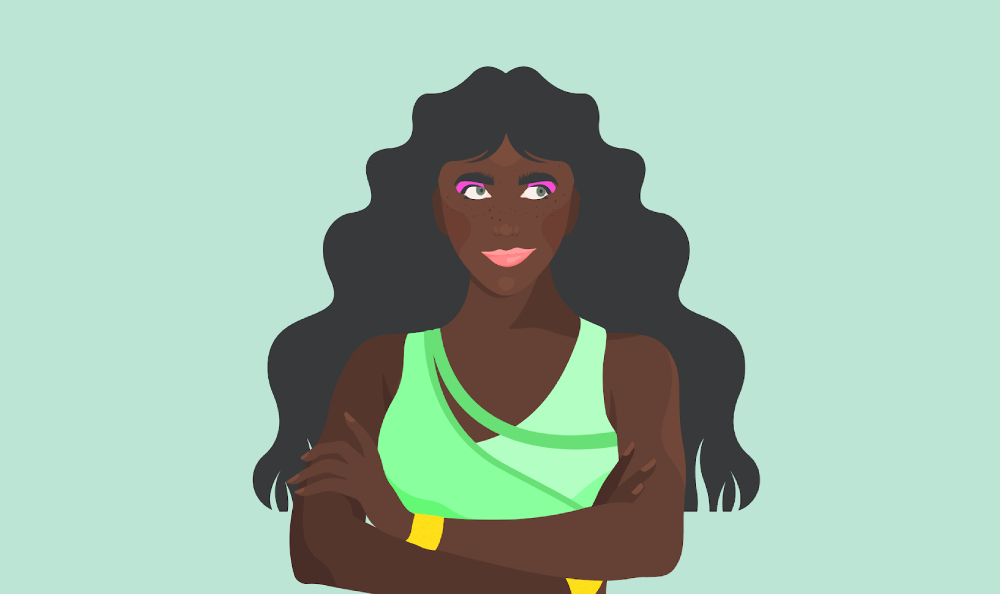 The avatars in the all-female Boss Beauties collections have a class vector art look; their wavy hair combined with crisp lines really reflects how influential vector-style art is in the NFT space.
The collection of Boss Beauties is made up of 10,000 unique tokens, and the fact that it sold out shortly after being launched shows how popular vector art is within the crypto community.
Like WoW, this project is committed to raising funds to support marginalized groups and women worldwide. To get up-to-date with this project, watch our Boss Beauties YouTube guide.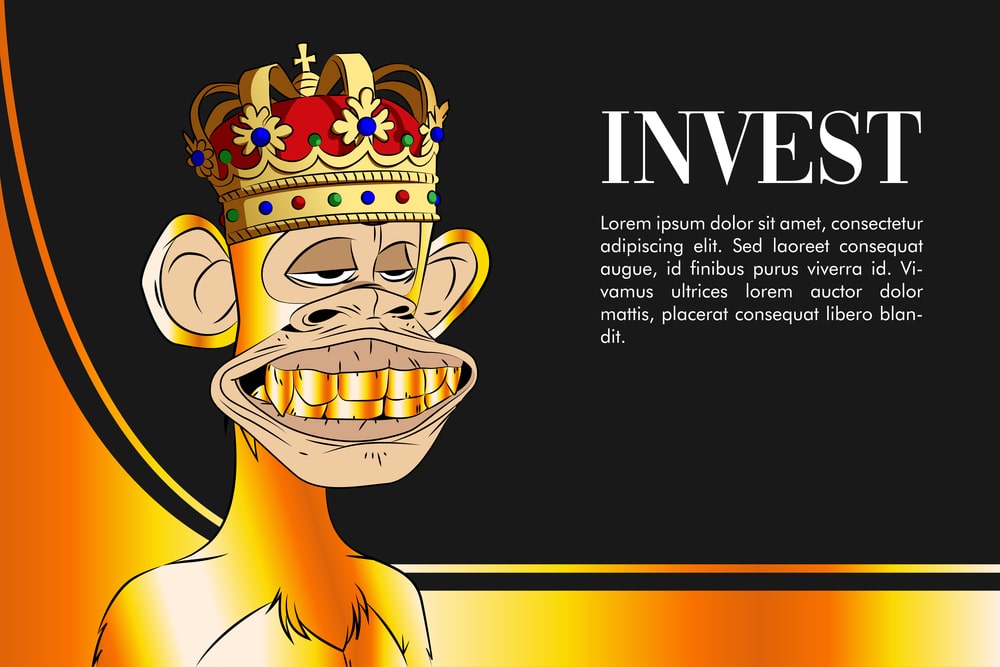 If you've spent any time reading about NFTs, you've no doubt come across the Bored Apes, the glum-looking apes often sell for several million dollars, and celebrities like Eminem and Snoop Dogg have snapped them up as status symbols.
All 10,000 apes have an eye-catching vector style design with vibrant colors and smooth lines, making them ideal for profile pictures and merchandising.
The Bored Apes are far more than just digital art; the project's developers are building a metaverse for the apes with their own currency, the ApeCoin (APE).
For more information, check out ourBored Ape Yacht Club guide.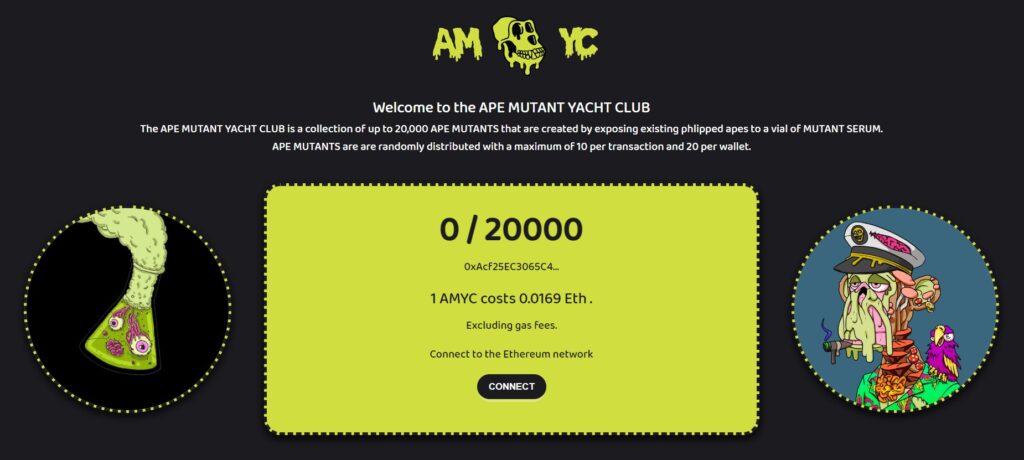 The Mutant Apes are the direct descendant of the Bored Apes, and they have also embraced the vector art style but with the addition of some gruesome features.
The 10,000 Mutant apes were created by applying Mutant Serums to the original Apes following an airdrop, and a further 10k MAYCs were sold in a public auction in August 2021.
The rarity of the Apes created using serums is divided into three tiers M1 (7,500), M2 (2,492), and M3 (8). All the Mutants have unique traits, although some, such as MAYC #30004, stand out from the crowd.
The MAYC apes will also have a place in the ApeCoin-backed metaverse, and to keep up to date with its development, check out the official website.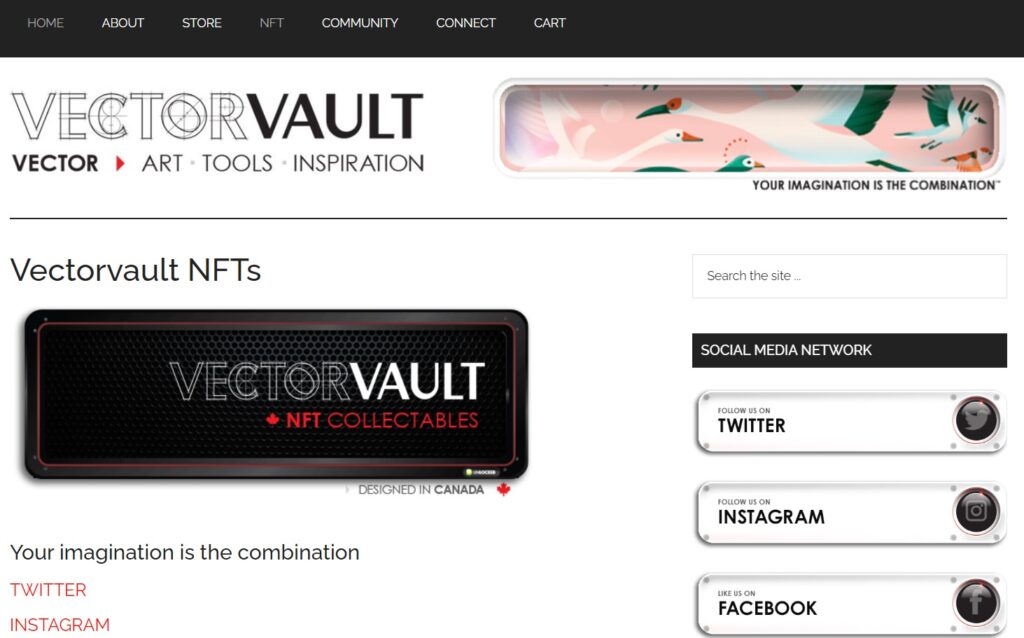 The Vectorvault NFT collection may not be the biggest name on the market, but its dedication to vector art has created some impressive illustrations.
The Toronto-based project uses the VectorVault software to create its NFTs, and several are listed on OpenSea.
An interesting vector art piece from this collection is titled 'Tik Tok Don't Stop'; this animated vector graphic combines simple colors with smooth animation of solid-red circles wining back and forth infinitely.
The theme of dark colors and subtle animations is present in much of the collection, the 'Crypto Hibiscus' and 'Reception' may not have sky-high price tags, but they are solid examples of vector art in the NFT space.
Final Thoughts on Vector Art
Vector art, similarly to generative art and fractal art, has a fascinating effect on the art world and how creators release digital art. Vector-style art has been used in some of the most well-respected NFT projects, and it will undoubtedly continue to appear on the blockchain in future success stories.