Discover the meaning of open edition NFTS and why they are the latest NFT market trend.
Open Edition NFTs have taken over the market since January 2023. They're incredibly popular with collectors and also project creators. I've collected a few from various projects and analyzed how creators are executing on the open NFT market trend. These particular types of NFTs are fun, but they're not without risks.
The Meaning of Open Edition NFTs
An open-edition NFT describes a project with an open supply and distribution mechanic. Anyone can mint them indefinitely and or until the contract creator closes the mint. The former describes unlimited open edition mints, while the latter are time-limited open edition mints. 
Open edition NFTs are usually easy or cheap to mint. They're often identical in appearance. The rarity collection size and rarity of a open NFT project is set once (or if) the creator closes the mint, rather than beforehand. Collectors can sometimes burn open edition NFTS to get unique NFTS from the creator. Read on, and watch our video below to find out more.
How Do Open Edition NFTs Work?
An artist can create an open edition NFT project and then decide on the mint price, mechanics and when (or if) it'll close. For an open Edition NFTs, they use the ERC-1155 rather than the ERC-721 standard. This standard enables batch transfers of tokens of NFTS, i.e., it's easy to mint multiple tokens at once.
NFT minting platforms like Zora Manifold provides artists with a burn-redeem utility. They can create projects with a burn mechanism for allowing new pieces and future drops. The antithesis to open edition NFTs is higher mints for those on an allow list. Two recent examples are the gaming NFT Valhalla and the collective project ether
Best Open Edition NFT Examples
1. Traitors by XCOPY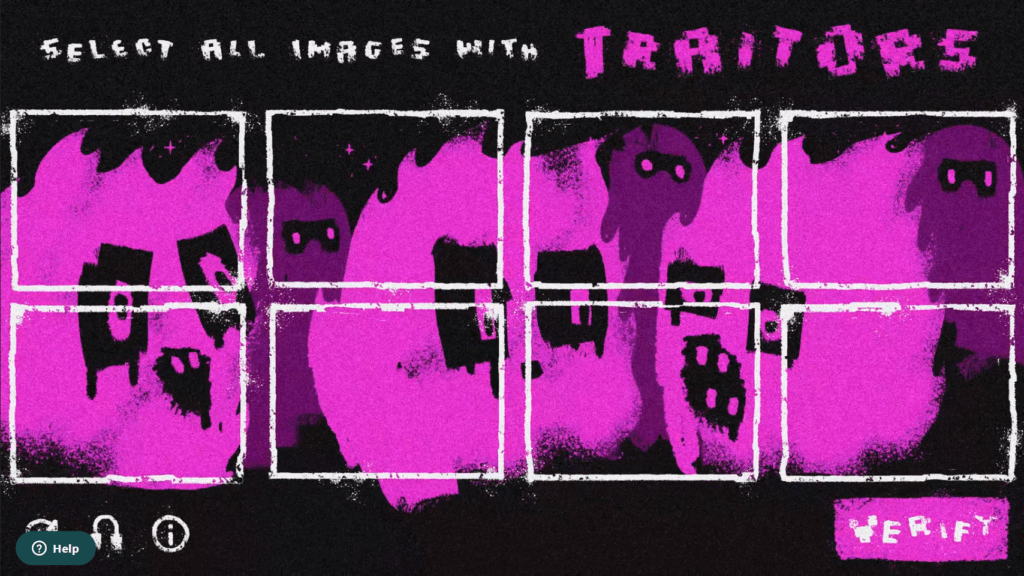 Traitors by Xcopy was a 5-minute time-limited open edition. Xcopy opened the mint briefly for five minutes, and collectors minted 51, costing $9,999 per piece. Suffice it to say, such a brief, time-limited and pricey mint only work because Xcopy is an NFT blue-chip artist. Read our XCOPY profile to learn more.
2. Goblin Town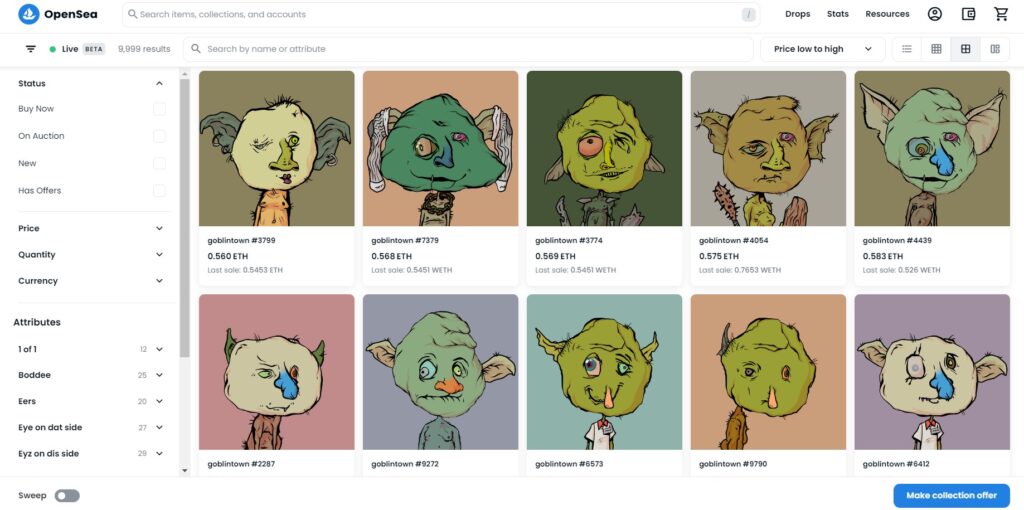 Goblin Town was one of the big mints of 2022. The open edition NFT project dropped at the start of the NFT bear market in May 2022. A free mint, this PFP project captured the attention of NFT degens and maxed out at 10,000 NFTs. The creator subsequently released projects, including Burgers or McGoblin.wtf.
3. Checks VV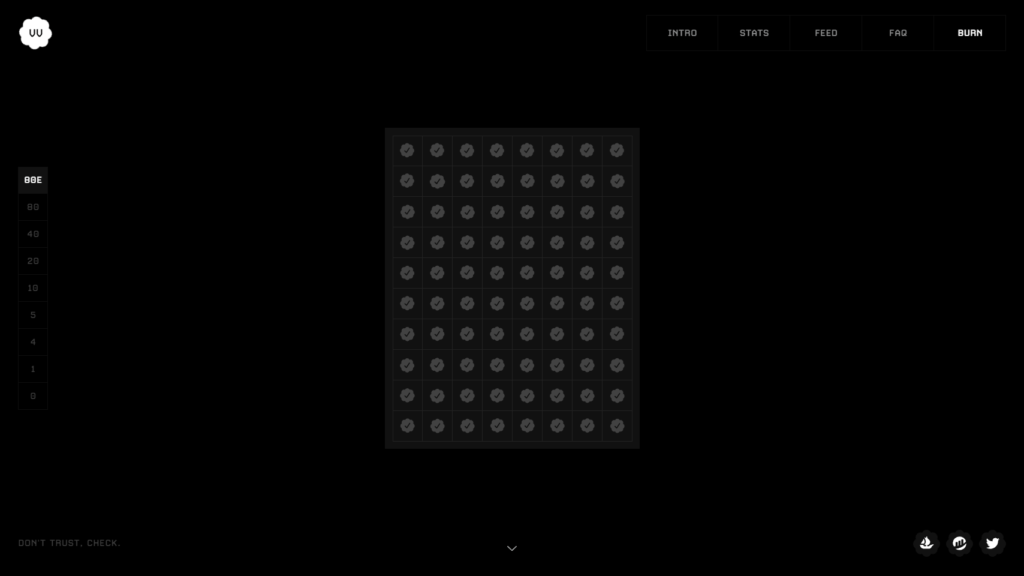 Jack Butcher's open edition Checks VV project was open to anyone to mint in January 2023. It cost just $8. Each of the NFTs looked the same at first. Butcher subsequently experimented with the metadata and created an on-chain version. Basically, holders can burn the original for an on-chain version or combine originals to create a rarer Check NFT. The original version's floor price exceeded two Eth, while the on-chain version reached nearly two Eth, as of February 2023. Read our Checks profile to learn more.
4. Opepen Edition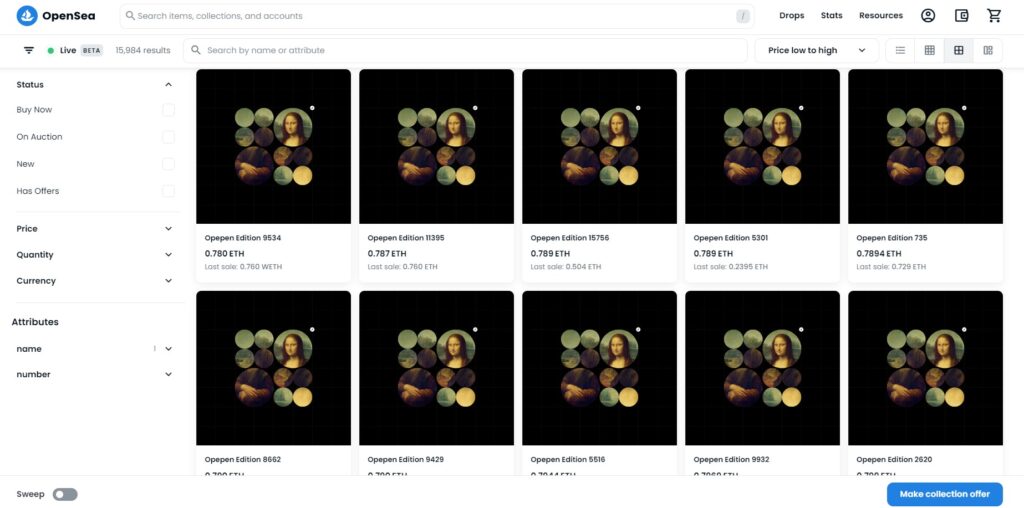 Opepen Edition is another Jack Butcher project. Butcher is already experimenting with the project's metadata and has teased turning it into a potential PFP project to followers and collectors.
5. Nouns and Lil Nouns DAO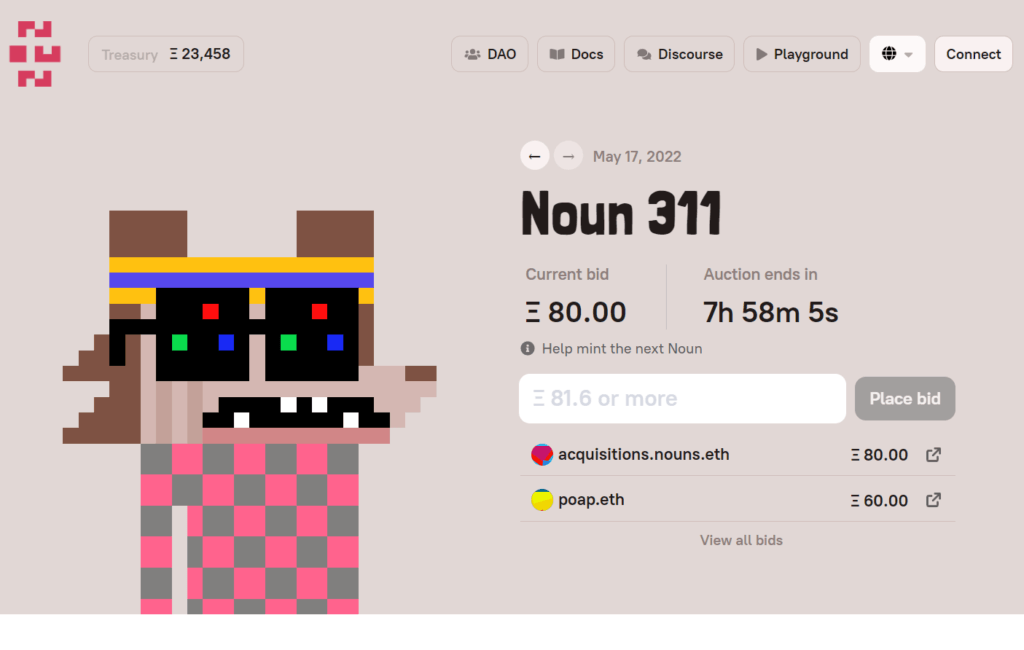 Both projects are examples of open edition NFTs with an unlimited minting mechanic. Anyone can mint either project without relying on a whitelist once they pay the cost of mint. The mints are open indefinitely. In the case of Nouns DAO, one new NFT mints daily, while one Lil Nouns mints every fifteen minutes. However, Nounds DAO usually costs more than 35 Eth to mint. Lils Nouns is much more affordable.
6. The Memes by 6529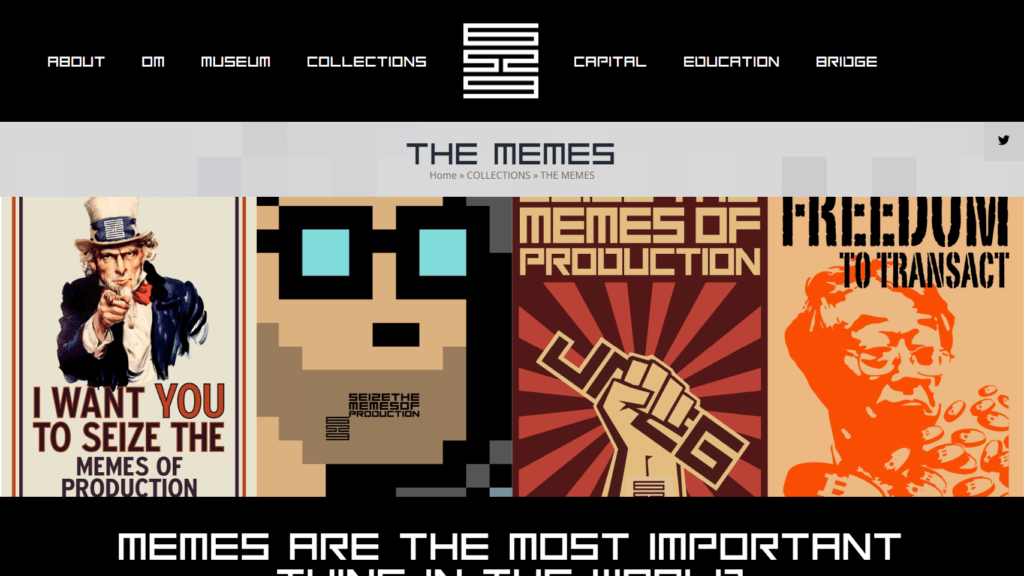 The Meme project comprises a series of near-daily NFT mints by the space's best-known artists. A set amount of each card usually mints on Manifold. Each card set has variable minting mechanics depending on how many meme cards a collector already owns and which type. In some cases, the Meme cards are easy to acquire. In other cases, a rarer Meme card is much more expensive. Read our Meme cards profile to learn more.
7. Open Edition by Kevin Abosch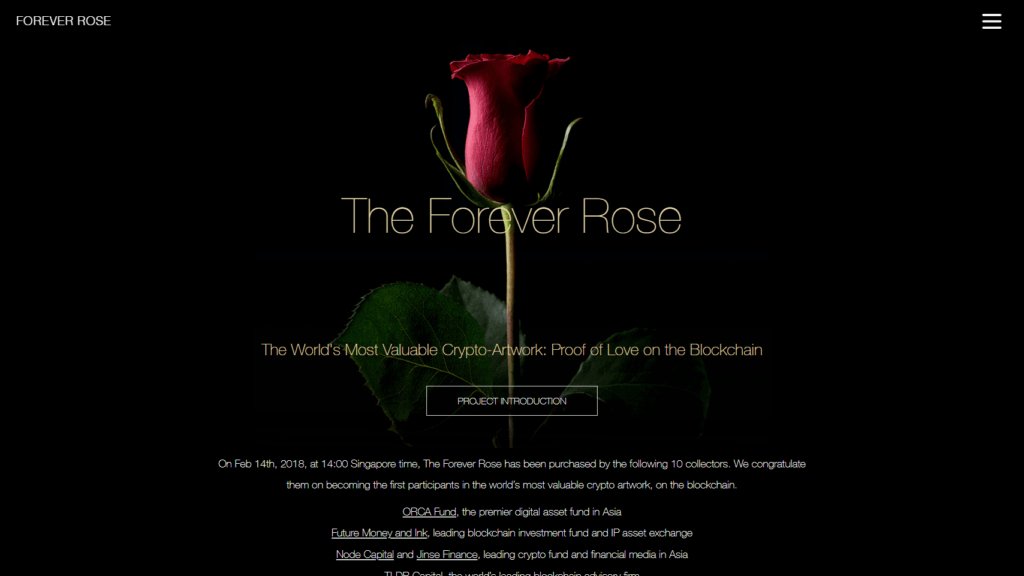 Irish artist Kevin Abosch is a noted one-of-one NFT artist. His most famous NFT Forever Rose sold in 2016 for $1.06 million. More recently, Abosch released his Open Edition NFTs following the success of Checks. These were a near-free timed open editions.
8. Nyan balloon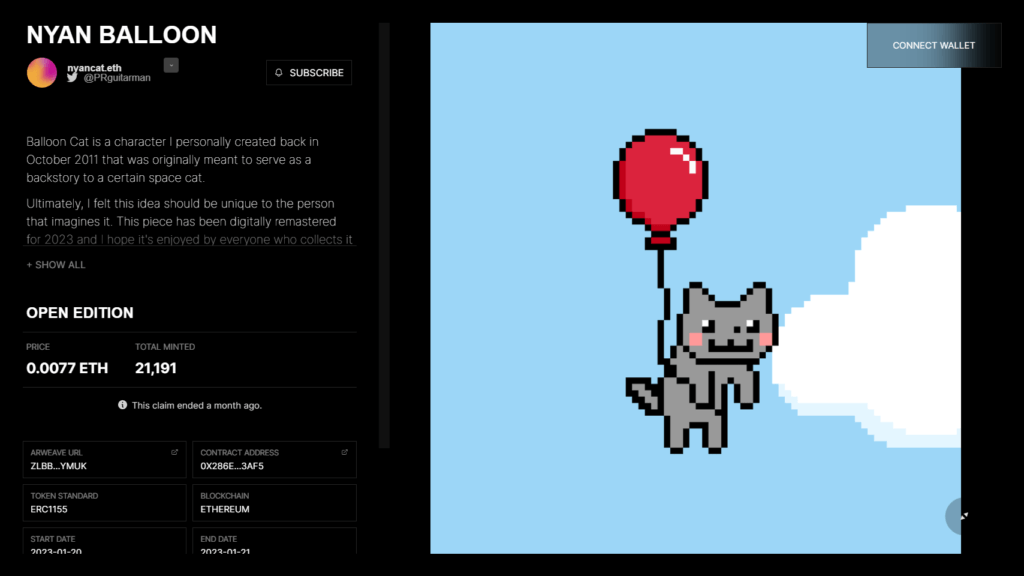 The project was a somewhat affordable open edition mint that fizzled out. Collectors minted 21,191 NFTs for a modest 0.0077 ETH in January 2023. Collectors could exchange a red ballon NFT for versions with different color balloons. The creator, NyanCat, also hinted at a future burning mechanic.
9. Bull Run, Infected and Into the Ether by Beeple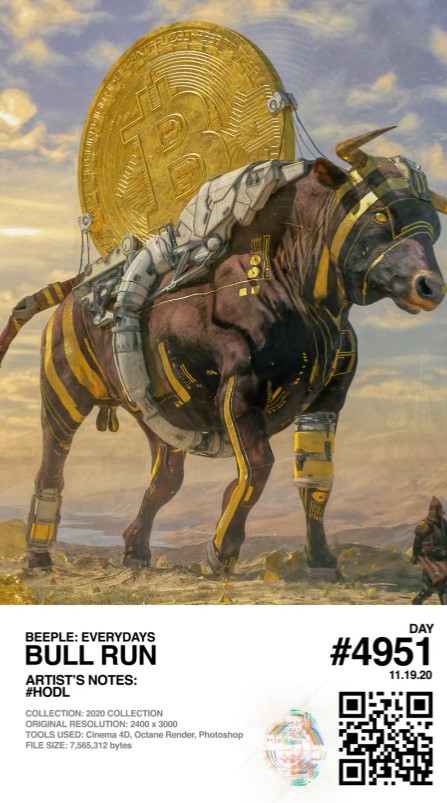 Beeple dropped these three open editions on Nifty Gateway in 2020. One hundred and twenty-three people minted Infected, 207 people minted Into the Ether, and 271 people minted Bull Run, each for $969 before the mints closed. Today, these open editions trade for multiple five-figure amounts.
10. XYZ by Snoop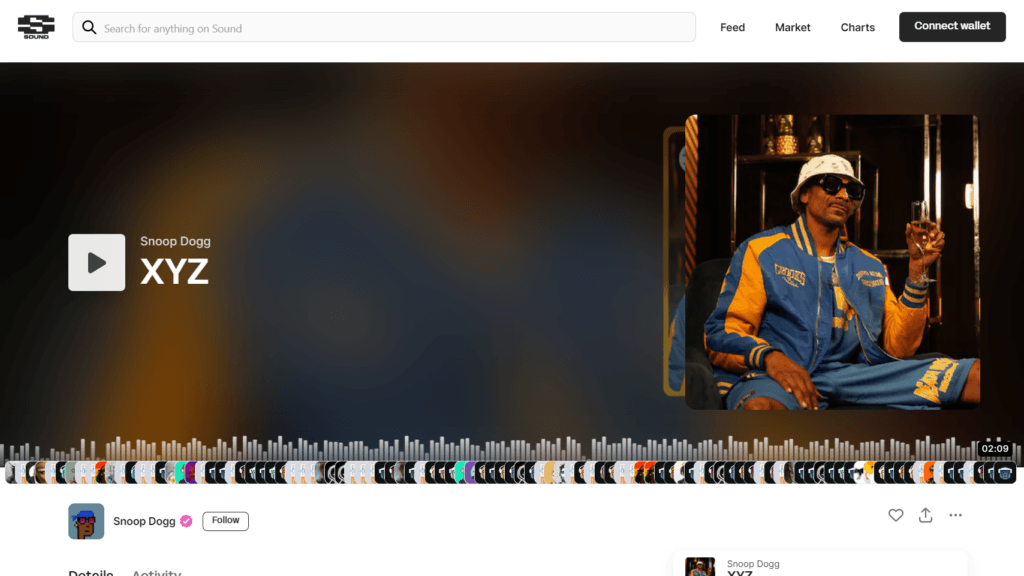 On February 3, 2023, musician Snoop Dogg dropped a two-minute music NFT titled "XYZ" as an homage to Sound.xyz. They cost a modest 0.0042 Eth, and collectors minted 10498 before Snoop closed the mint. Each image and audio clip are identical, much like buying a CD or MP3… except it's an NFT.
Why Open Edition NFTS are Popular
Anyone can mint an open edition NFT, with a few exceptions. They're accessible to the wider market and usually cheaper than a traditional, whitelisted NFT mint. They're also a refreshing change to the 10,000 collection size that most PFP projects use. For example, Checks VV by Jack Butcher cost just $8 to mint, and 16,000 plus people minted. However, popular open edition NFTs mint out almost instantly via bots.
Artists like open edition NFTs as they can experiment with different project types without a huge overhead. They also enable well-known artists to release NFTs at scale. Fans can collect them if priced out of the artist's one-of-one editions.
However, open edition NFTs are not without risks. Attention and hype drive the economy of the NFT space. As this Azuki researcher wale.swoosh notes, open edition NFTs are a type of meta or a trend. And trends can rapidly lose momentum. Consider the case of Goblin Town. A free mint in May 2022, it trended towards 10 Eth. As of February 2023, the floor price averages 0.6 Eth.
Successful open editions can also spawn derivatives that almost always never perform as well. One example is Gnomeville, a project which tried and failed to imitate the Goblin Town playbook. Vincent Van Dough's Notable Pepe is a recent example of a project following the Checks playbook. The verdict is still out on that project.