Discover what are the Meme Cards by 6529, the purpose of these cards and why NFT collectors love them.
The Memes by @punk6529 is a collectible NFT project that releases new cards or memes several times a week. The team's goal is to increase awareness of NFTs and attract new people into the space.
The Meme Cards comprise a collection of creative commons zero (CC0) NFTs designed by noted crypto and digital artists. They're also ERC-1155 tokens.
The Meme Cards has the most creative minting mechanics I've seen in ages. It rewards holders, those new to the space, and those who own other blue chip NFTs. Holders can win opportunities to mint future cards for a nominal amount of Eth. New cards regularly trade between 0.5 to 1 Eth.
What Do The Memes by 6529 Do?
The Memes cards are primarily collectible NFTs by noted artists in the NFT space. So don't expect specific use cases like a game, staking or real-life events. However, holders of several Meme Cards can win a place on an allowlist to mint new Meme Cards for 0.065 ETH. These mints take place every Monday, Wednesday, and Friday.
The Meme Cards are similar to Art Blocks. Expect multiple weekly drops from noted NFt and digital artists. It's also difficult to mint one due to demand, much like an Art Blocks curated mint. And they reach similar price points as lower-value Art Blocks pieces.
The Meme Cards is Creative Commons Zero (CCO), whereas Art Blocks uses the NFT license. In other words, use the Meme Cards any way you wish, including for commercial use. That's not possible with Art Blocks. Read our guide to the best Art Blocks projects.
In fact, Meme Cards fans are already "re-meming" the cards, that is, remixing, creating, and reminting derivative projects and artworks. One example is Survive at All Cost. It's a re-meme of the original limited-supply Meme NFT, but it's free to mint forever.
Meme Cards Minting Mechanics
The minting mechanic for the Meme Cards changes regularly. The easiest way to keep up is by following the project on Twitter and watching for an announcement on Sunday, Tuesday, and Thursday evenings before the next day's drop. Each announcement explains how the drop works and explains who is on the allowlist.
For example, for the Meme Card Protect Your Empire the team followed a two-stage minting process. For stage one, they airdropped cards into the wallets of those who own NFTs from the artist Killian Moore. They also airdropped cards into the wallets of bigger holders, those owning pieces with a gradient trait, and those with a full set of season two cards.
For stage two, the team granted an allowlist to the top 594 holders from the top 1000 and 100 random holders. The minting price was 0.065 Eth. Stage two, like most drops, was supposed to conclude with a public mint, although the cards were minted out before the public mint. The team published the allowlist on its site, and those eligible had 30 minutes to mind.
Who Created It And When and Why?
Punk 6529 is a noted NFT thought leader who regularly tweets and writes about digital ownership and NFTs. He says his mission is to "accelerate the development of an open metaverse." He created the Meme Cards hoping that collectors and those interested in the project will remix and adapt them. The team's specific goals are:
Get 100,000,000 people to use an NFT – that may be just barely sufficient
Ensure policy-makers do not kill an open metaverse before it begins
What Do the Memes Look Like?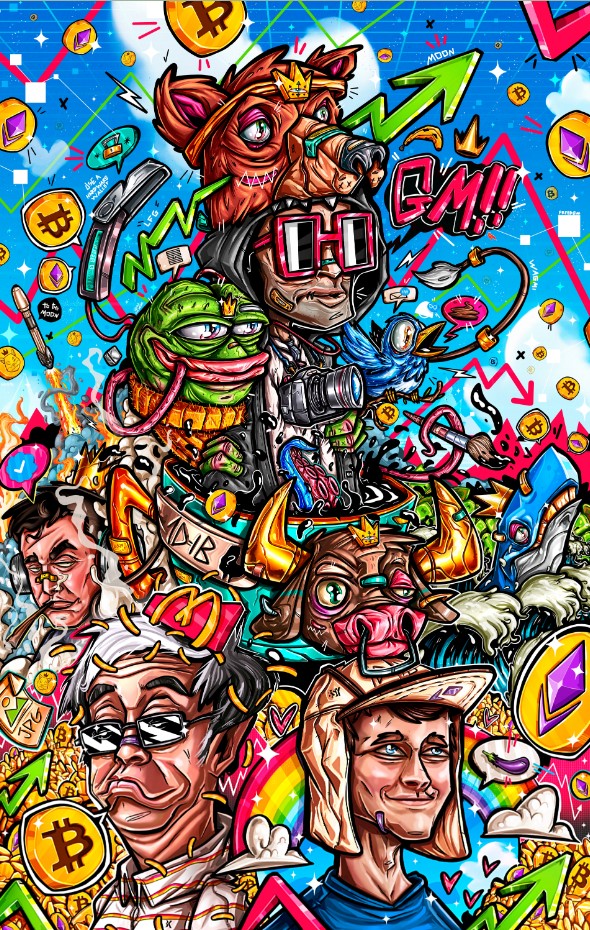 The Meme cards look like memes that use clichés, imagery, and buzzwords from the NFT and crypto space, for example, the word "GM", "WGMI", and imagery of Pepe and a hardware wallet towering over New York City.
Each collectible card represents the visual aesthetic of the artist in question. For example, X Copy's Exit Strategy is a type of glitch art, whereas the Meme Factory uses gradients, shapes, and vectors.
One of my favorites is Crypto Day Dreams, an augmented reality Meme Card. To see this 3D card, NFT fans must hover over the NFT with their phone or tablet.
How Many Are There?
Season One comprises 47 cards. Season 10 comprises 12 cards at the time of writing. However, The Meme Cards collection size expands weekly via three drops. The number of NFTs for each card varies.
For example, FirstGM is a Genesis card. It has a total supply of 3,941. It's meant as a low entry point into the project, with a floor price tending below 0.3 Eth. Conversely, X Copy's Exit Strategy is one of the most valuable Meme Cards with a floor price trending above five Eth. It has a 420 supply.
What Are the Rarest Meme Cards?
The Memes collection is rapidly growing in size. The genesis Meme cards represent an affordable entry point into the project and have a high supply. The rarer Meme cards are usually by noted crypto artists like X Copy, tjo, Dirty Robot, and real-world artists like [Grant Riven Yun]. Read our Xcopy profile.
Certain Meme cards also have higher rankings. According to Punk 6529, the ranking order goes as follows: 1. Rank by szn2 unique cards 2. Then by szn2 card balance 3. then by overall unique cards 4. then by total card balance.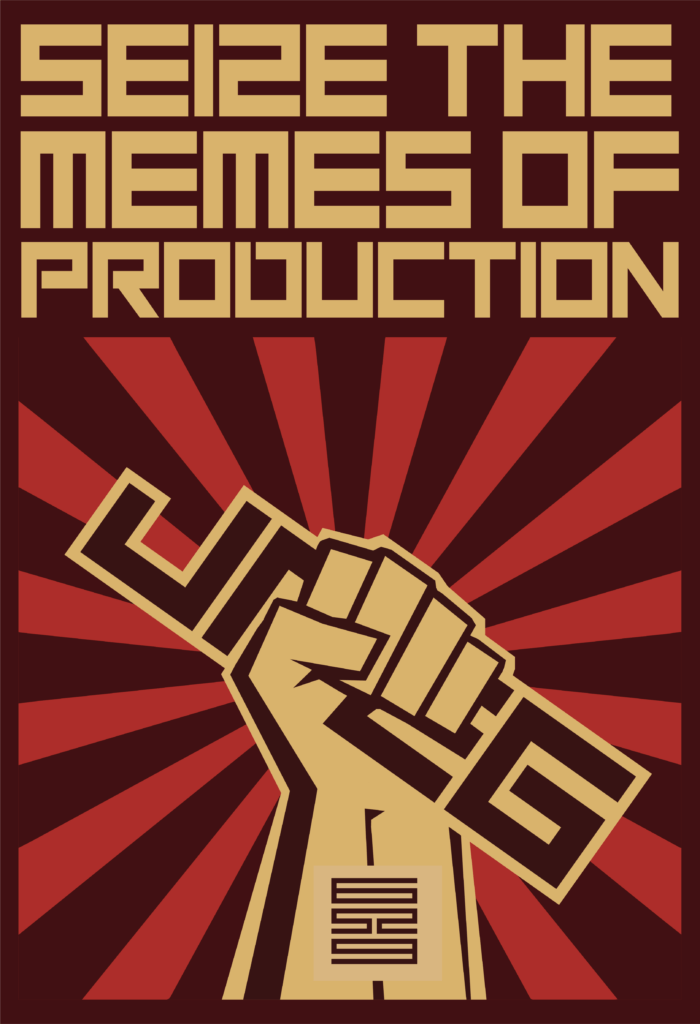 I asked in the Meme Cards Discord about what cards to pick up. They said it depends on your budget, but considering the potential to look at cards like We the creators. Collectors recommended one of the Genesis cards: 6529 seizing, seize JPGs and I want you to seize.
What About Price and Royalties?
The Meme Cards project has a market cap of over 42,000 Eth, at the time of writing. The project has also generated over 15 Eth in trading volume. The price of individual cards ranges from less than 0.3 Eth to over 5 Eth, depending on the rarity and artist in question. Creator royalties are currently set at 6.9%.
It's difficult to gauge a fair price for Meme Cards due to the supply and nature of the project. Punk 6529 even says as much in the below thread, describing how NFTs are volatile and that people should buy ones they like the look of or want to collect.
The Future of The Memes by 6529
The easiest place to keep up with this project is via its Twitter profile, via Punk 6529's Twitter, the project's Twitter profile and Discord.
It's also a good idea to check The Memes Dune Analytics dashboard. There, you can sort Meme Cards by season, rarity, and market cap. You can also see what Meme Cards bigger collectors and whales own.
The Meme Cards team reportedly has a roadmap of cards to release for all of 2023. Its biggest strength is the artwork itself and also the quality of its collaborations. Its biggest weaknesses may be the ever-increasing supply and the somewhat complicated minting mechanics that deter newer collectors.