Learn all about some of the best Art Blocks projects and why they're so popular with fans and collectors of generative art.
Art Blocks is the home of a generation of art powered by AI algorithms. The various Art Blocks projects feature the work of some of the best coders and digital artists in the NFT space. Considering the platform releases several projects each week, it's difficult for new fans to figure out what projects to follow.
I spent several months reading up on, tracking, and even minting some of the below projects. If you're into generative art NFTs, check out this ultimate list of Art Blocks NFT projects. Remember to check out our guide: What is Art Blocks?
Curated Projects
The Art Blocks curation board vets NFTs from this collection. They represent the artistic vision of the platform.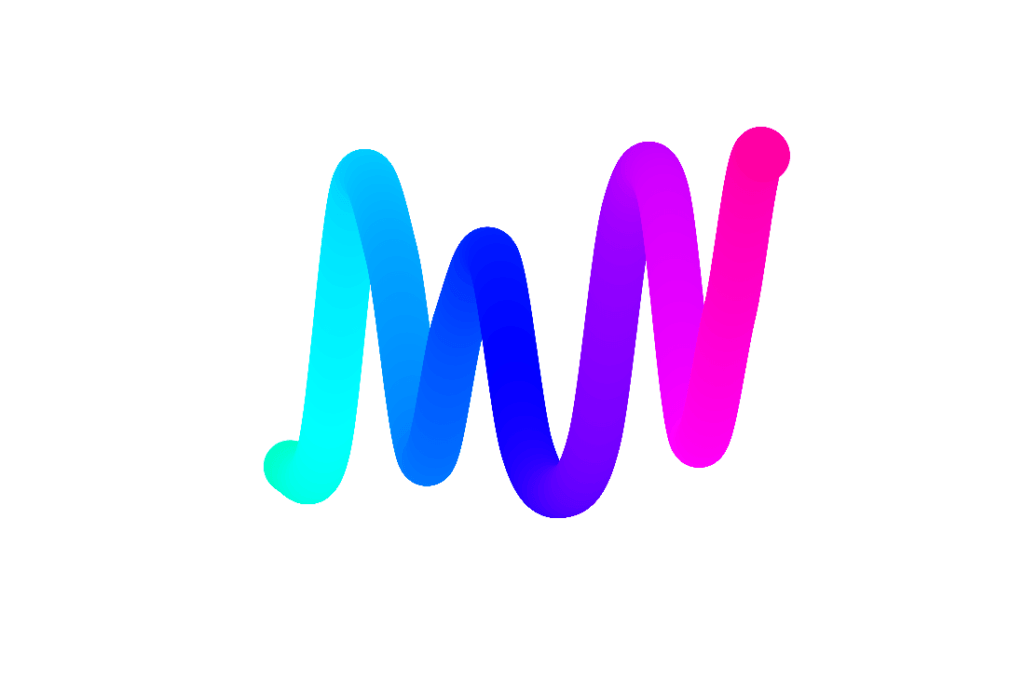 Chromie Squiggle is one of the first Curated Art Blocks projects. The platform creator, Snowfro, published this NFT collection on November 27, 2020. According to the creator, these colorful squiggles are Snowfro's signature as a developer, tinkerer, and artist.
Chromie Squiggle project emerged as one of the first bluechip generative art projects. You'll always find at least one NFT from this collection as a top 3 NFT in terms of volume on Art Blocks. Ten thousand of these NFTs exist.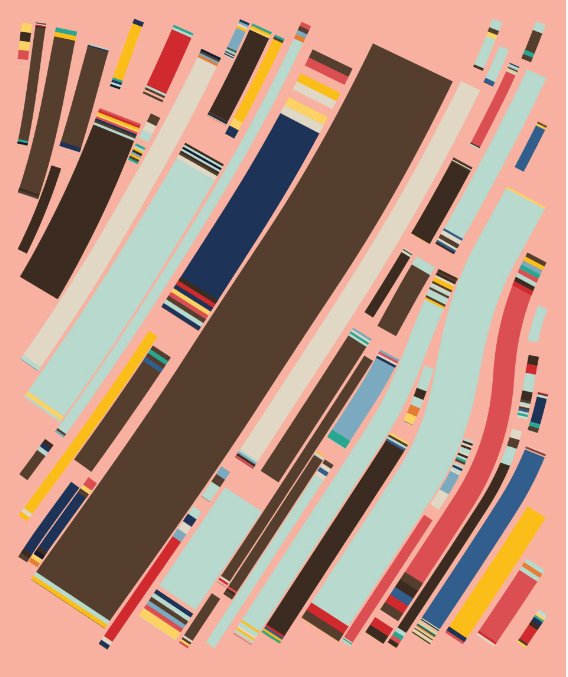 From Austin, Texas, Tyler Hobbs used multiple algorithms to create this generative art NFT which depicts flowfields. This renowned NFT artist used code to draw or create unpredictable organic curves.
The program replaces thin organic lines with curved rectangles, and these random rectangles never overlap or collide. Hobbs says he "develops and programs custom algorithms that are used to generate visual imagery."
Other features of this NFT artwork include probabilistic color palettes, the scale of the organic shapes, turbulence, and more. It's one most sought-after and highest-grossing Art Blocks projects. Fidenzas regularly sell for six figures.
Nine hundred ninety-nine of these NFTs exist.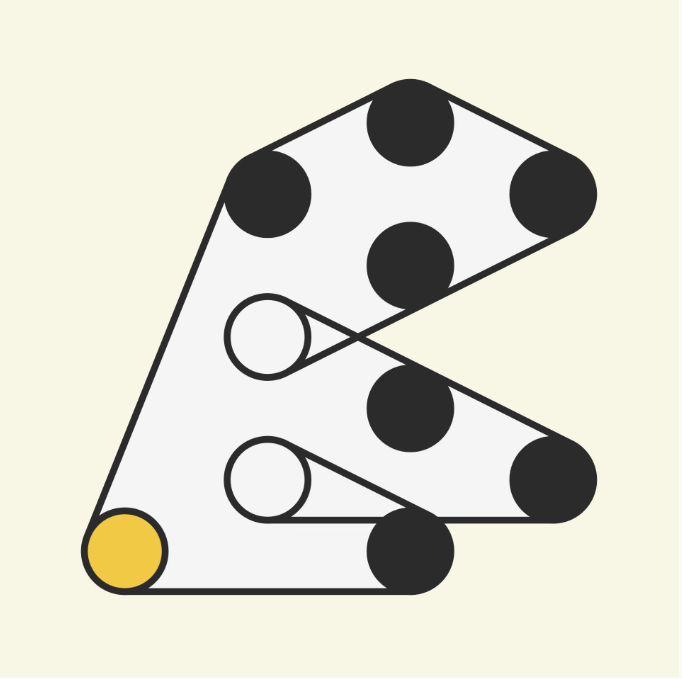 Canadian artist Dimitri Cherniak created this bluechip 1,000 piece collection. The algorithm behind it generates images depicting strings wrapped around a set of pegs. These vary by peg count, sizing, layout, wrap orientation, and color.
These NFTs, like the Eternal Pump, are considered an Art Blocks blue chip and regularly sell for over six figures. 1000 of these NFTs exist.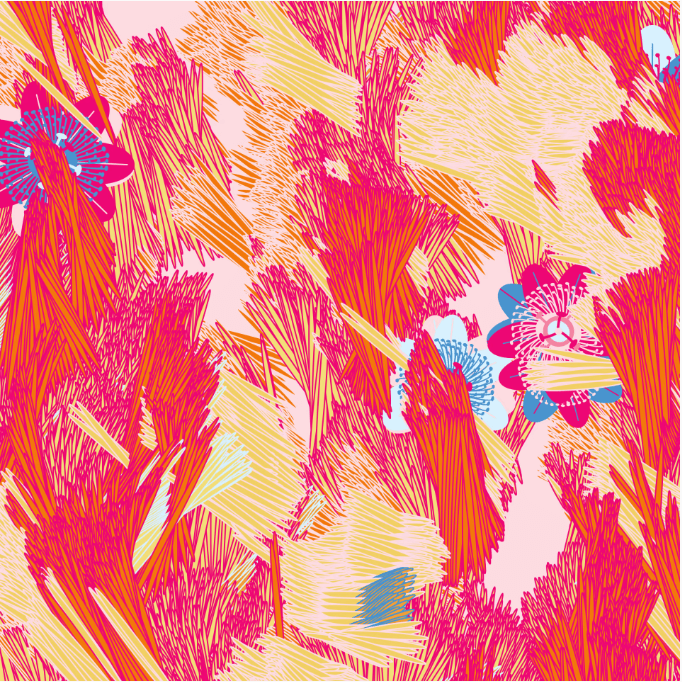 Brazilian artist Monica Rizzoli created these NFTs. The first woman to create on Art Blocks, she said, "When NFTs emerged, I saw an opportunity to exhibit work that had no place in the traditional market. Early on, it was obvious to me that this would open up a new audience."
The 1024 NFTs in this collection display randomly generated and colorful plant species arranged in a potentially infinite field. Each NFT also relates to a specific season of the year, too.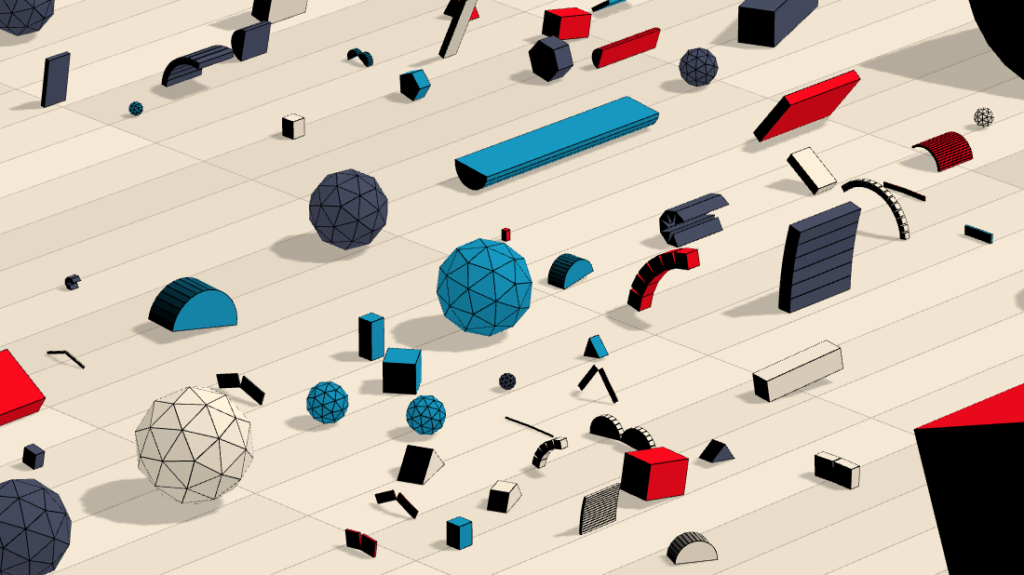 When the starting gun goes off, so do these geometric shapes and objects. This NFT has got to be one of the most fun collections in Art Blocks. They look like various animated 3D shapes and objects racing each other to the finish line.
Video game artist Rich Lord created them, and 1,000 exist.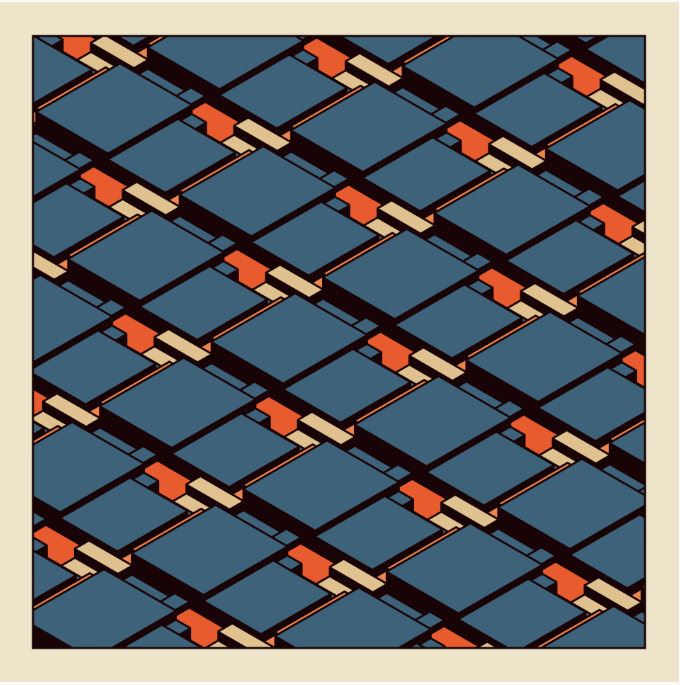 Norwegian programmer and generative artist Kjetil Golid created this project. It depicts colorful structures arranged in a pleasing symmetry or frame. Six hundred of these NFTs exist.
In an interview about his inspiration for the project, he said, "The style itself is inspired by various illustrators that create colorful, isometric worlds that you can get lost in while exploring."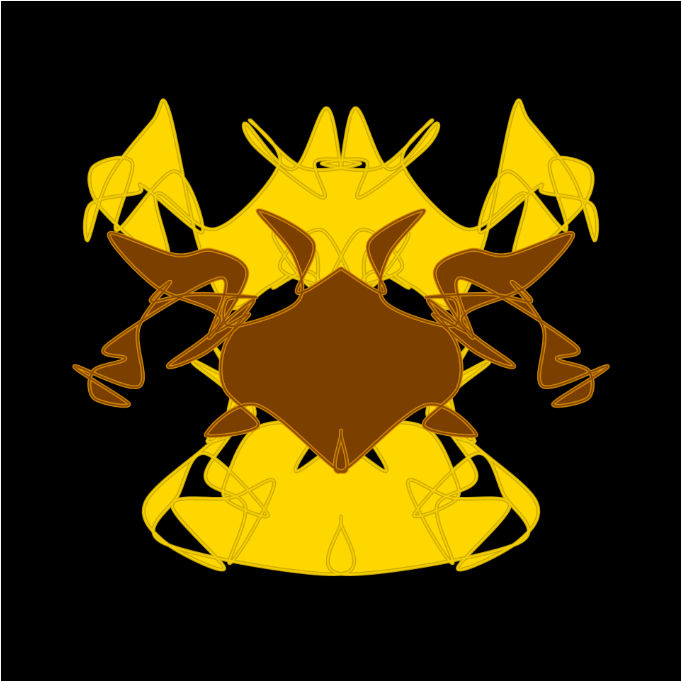 Hungarian artist Daïm Aggott-Hönsch created the Cryptoblots. Born in 1982, his work has also been exhibited in the national gallery in Hungary. Private collections.
Cryptoblots are the algorithmic illustrations of Rorschach test inkblots. 1921 of these NFTs exist. These NFTs comprise visual components like rudimentary curves and elegant patterns, much like a traditional inkblot, albeit randomly generated with code.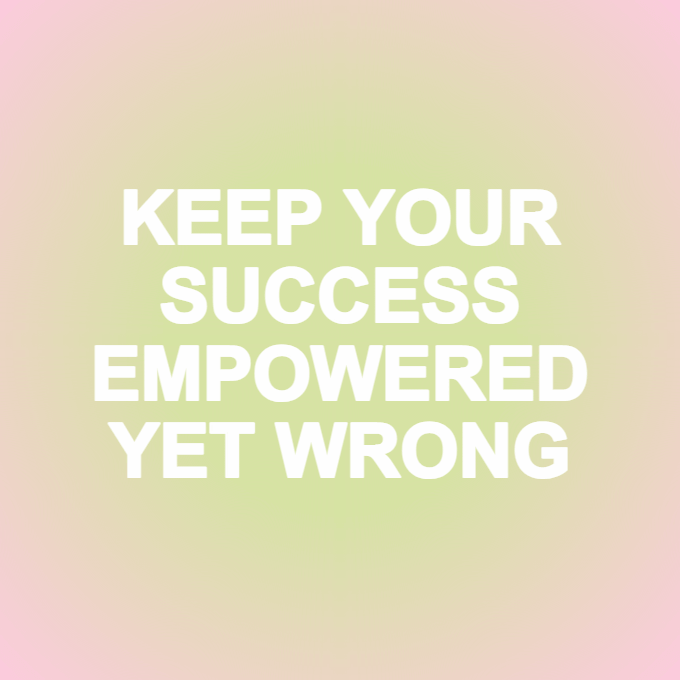 Los Angeles-based artist Maya Man created these NFTs. Seven hundred of them exist. They Focus on the intersection of internet culture, femininity, and community.
This generative art piece remixes bubbly words, phrases, and clichés that people share on social media, specifically Instagram. They also vary by color, background style, and palette.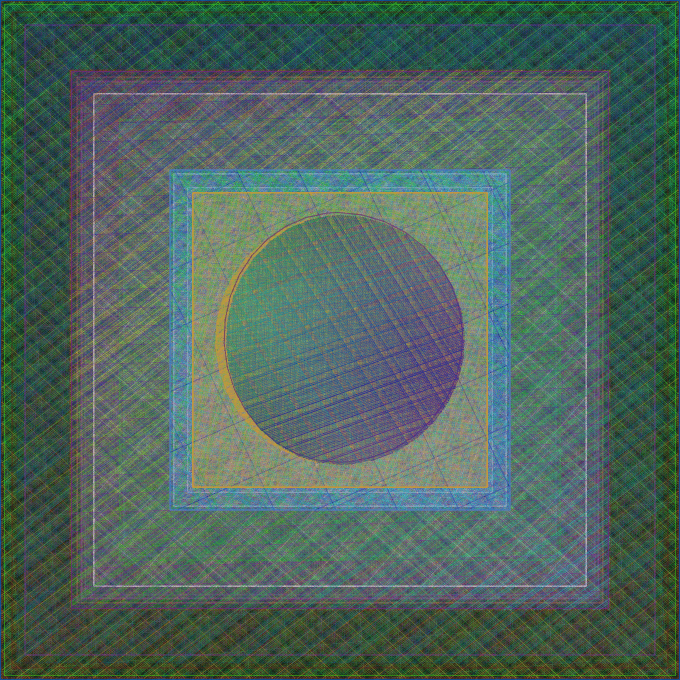 Matt Kane's Gazers comprises 1000 NFTS, and they trade for a little under six figures. These animated NFTS depict the lunar calendar's various states via shifting colors, lines, and shapes. Each of these NFTs is based on an assignment of dates corresponding to various New Moons.
He says about the project, "our Moon has been imprinted across all our ancient and modern cultures, even becoming the system from which our Gregorian calendar evolved. In the present day, investors in crypto have used the Moon symbolically."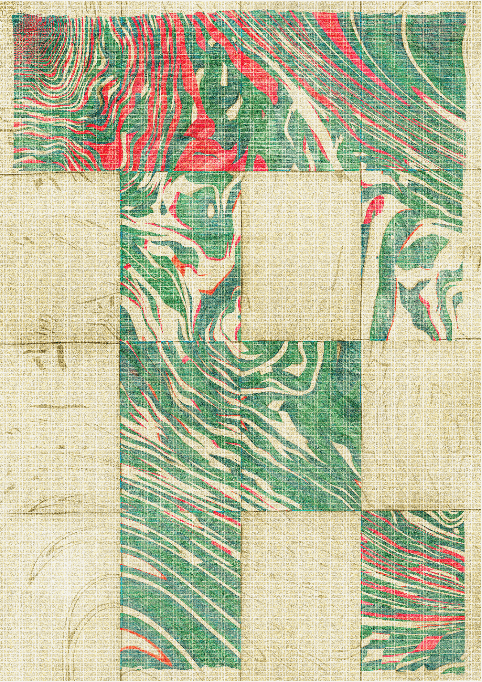 An Anticyclone is a weather phenomenon whereby wind circulates at scale around a region of high atmospheric pressure. This 800-piece collection from french artist Willam Mapan explores that phenomenon. Mapan is also a well-known generative artist who works on the Tezos blockchain, creating projects like Dragons and 1935.
He's also sold some of his work via Sotheby's auction house.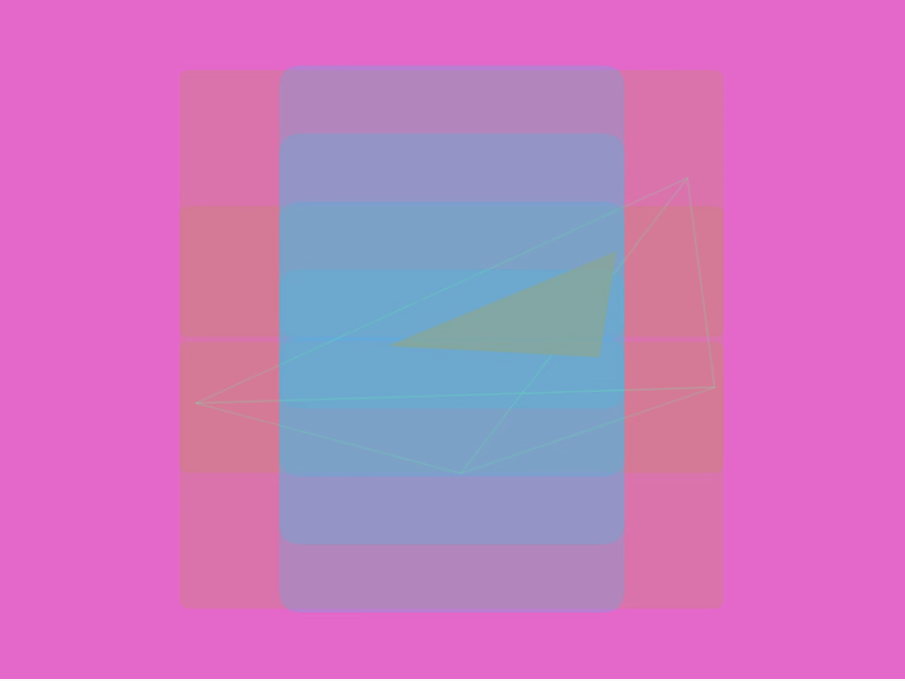 The generative art script Genesis is the brainchild of Houston-based coder and sculptor Daniel Calderon. Various art components like colors, lines, shapes, gradients, and grids appear harmoniously in the final artwork. Five hundred twelve of these exist.
It reminded me a little of Gazers.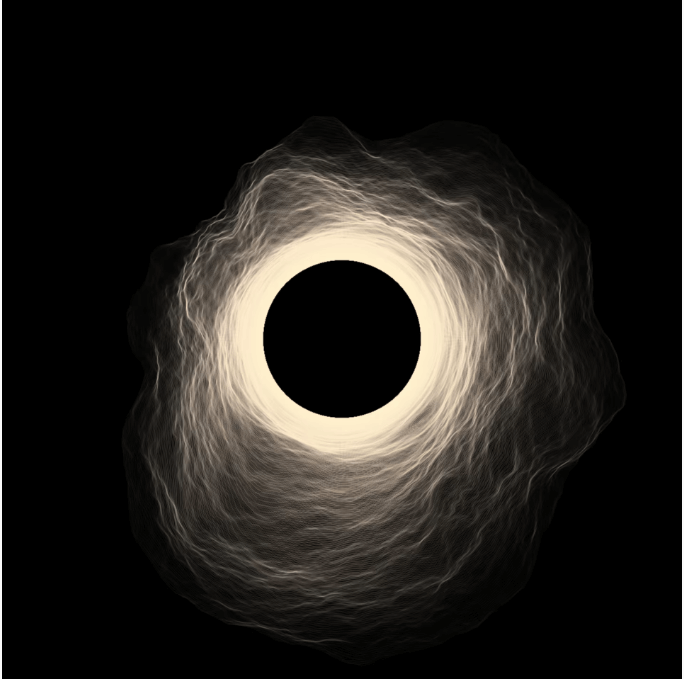 The Singularity NFT project was created by a Japanese artist (and former football player!) Hideki Tsukamato. One thousand twenty-four of these exist. The algorithm plays around with color, waves of which disperse outwards from a central core.
The central core is always a black hole around which the color waves vary according to its rarity features.
This NFT project has eight rarity features. These are Color Set, Mass, Chaos, Force, Chance, Symmetry, Saturation, and Turbulence. The features occur in various metrics like percentage, any number between 1 to 355, low, high, average, etc.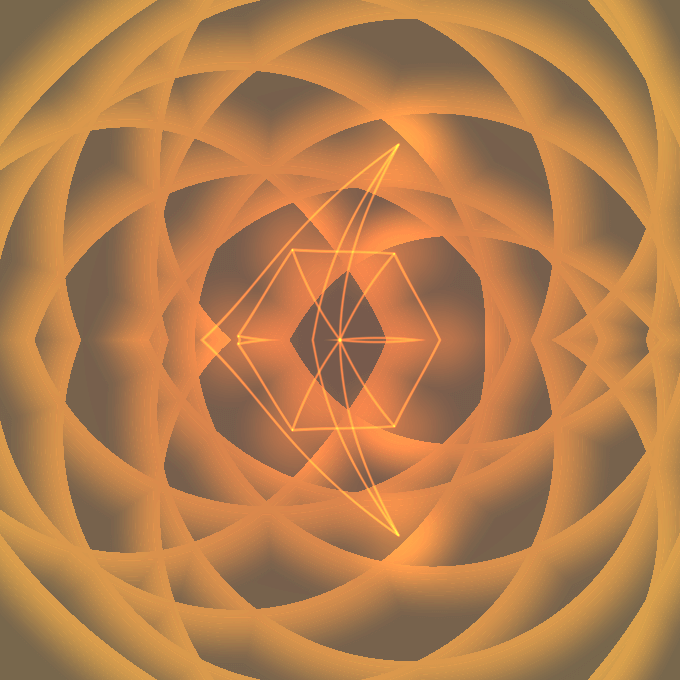 HyperHash is a collection of 369 unique animated generative art NFTs created by Beervangeer. The project experiments with the possibility of visualizing abstract data on Ethereum. For visualization purposes, the artwork uses geometric shapes and intuitive colors.
Each NFT asset has eight rarity features in different combinations, percentages, and values. These rarity features are Speed, ColorMode, ColorHue, ColorBase, FlipMode, Layers, Dimensions, and DimensionsRatio.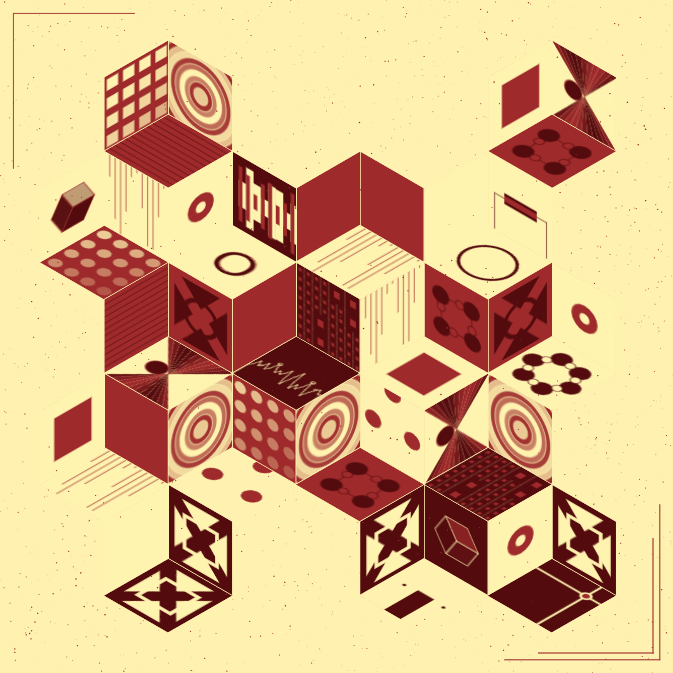 Generative artist Shvembldr created this animated, colorful NFT collection in tribute to the concept of Art Blocks. These small blocks within each NFT organize randomly. They also form a more extensive collection; 500 of these exist.
500 NFTs exist. Each one contains a letter from the name Art Blocks. Collect all nine letters, and you'll become a member of the TBOA Club.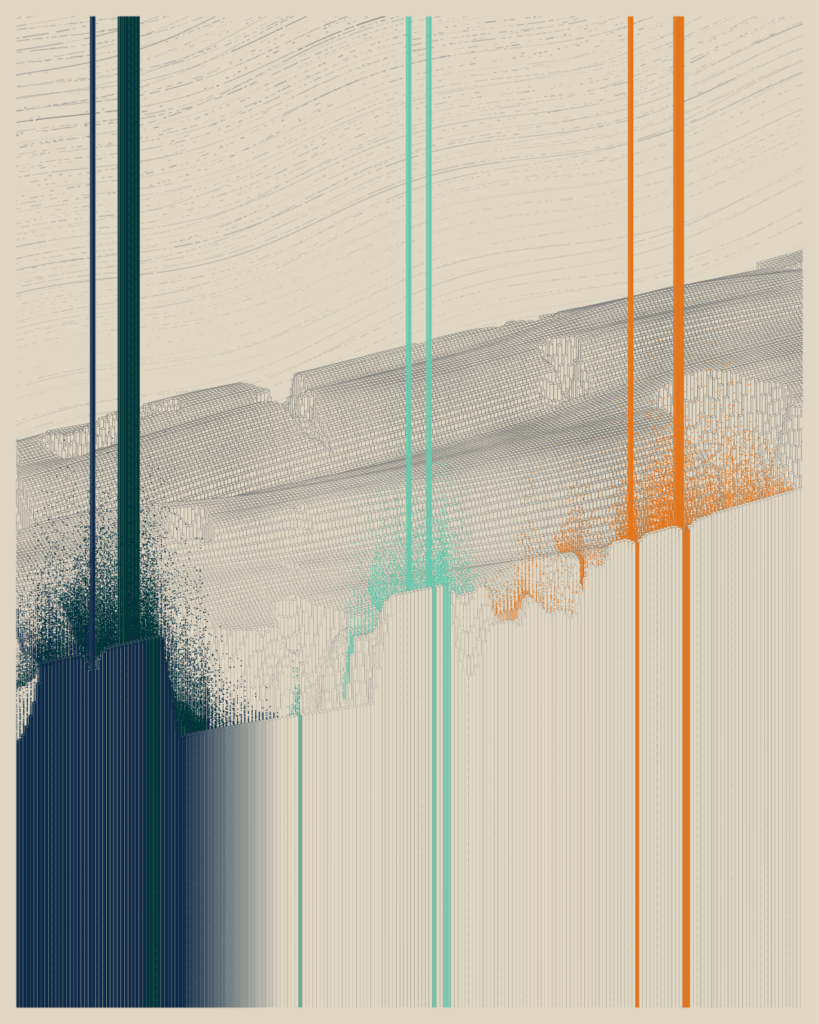 This new Art Blocks curated set was one of the first big mints of 2023. It's an animated NFT that depicts an alien invasion harvesting resources from a planet. Kristian Stoveland created the project and 400 exist
Playground Projects
Curated Art Blocks artists can release follow-on projects for fans via the Art Blocks Playground. Art Blocks encourages artists working within the Playground to experiment with style, creativity, and presentation.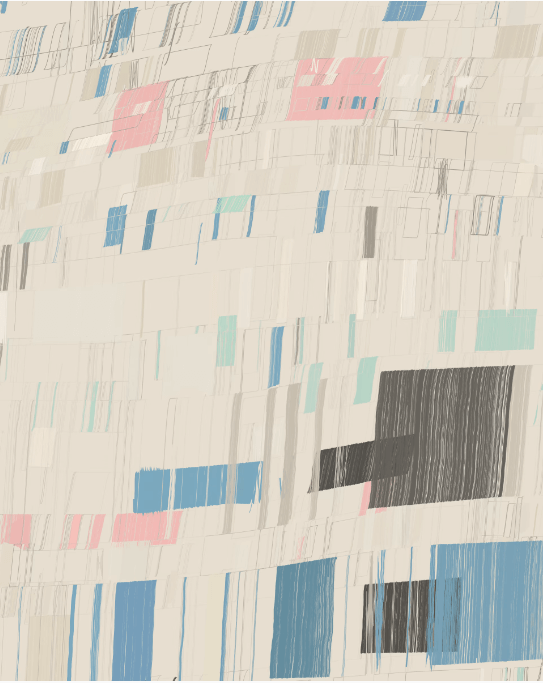 Incomplete Control is another blue chip Art Blocks creation from the incredibly talented Tyler Hobbs. They look like a Fidenza too. He describes these NFTS as "meditation on the relation between analog and computational aesthetics."
Only 100 exist. They're one-of-one pieces without specific rarity traits.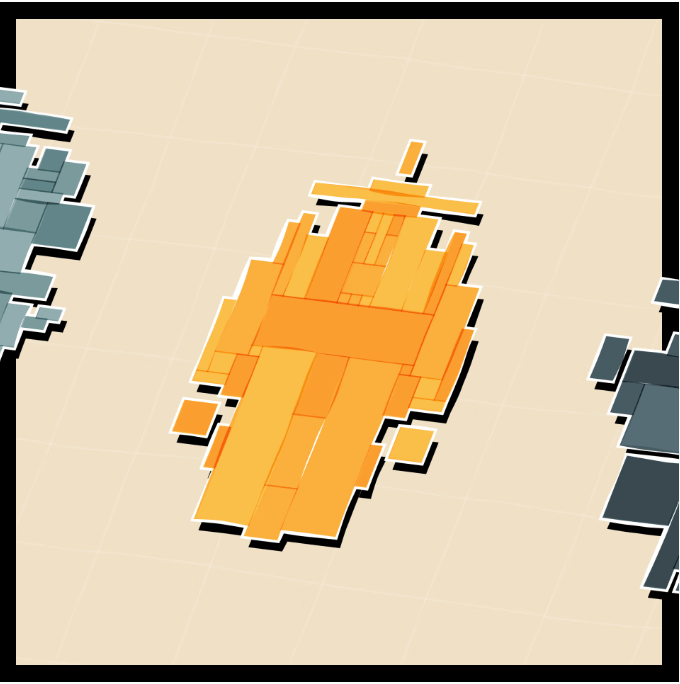 Paper Armada is a collection of 3,000 NFT arts that look like spacecraft created by Kjetil Golid. However, these spacecraft illustrations exist in a static 2D image.
During the mint event, random hash codes interacted with the generative algorithm to produce a complete fleet, a lone spacecraft, or a small armada, and the process was entirely random.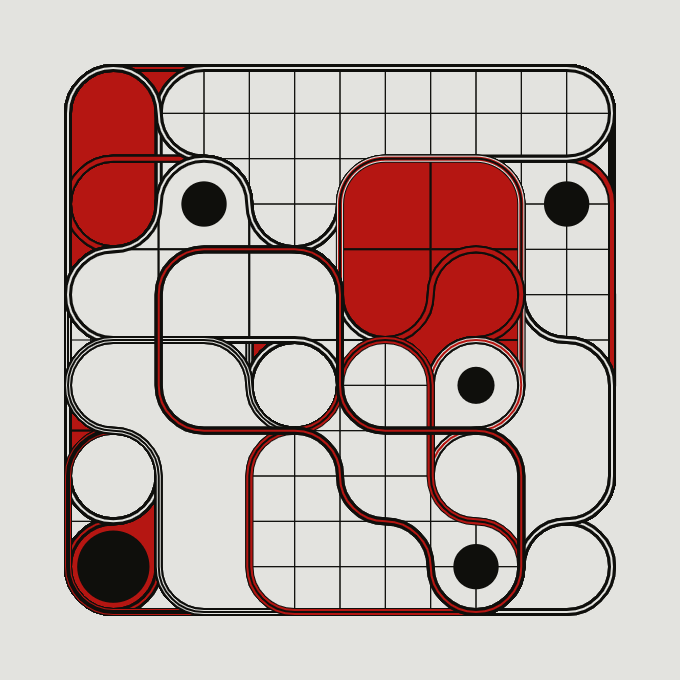 The Ieva NFT project is the product of 500 NFT artworks generated by the Ieva algorithm. The code creates shapes from a random point on the grid in specific sequences. All such shapes have smooth corners that increase visual aesthetics.
Some shapes overlap each other, while others remain isolated. Similarly, there are shapes with solid colors, while others have grid boxes.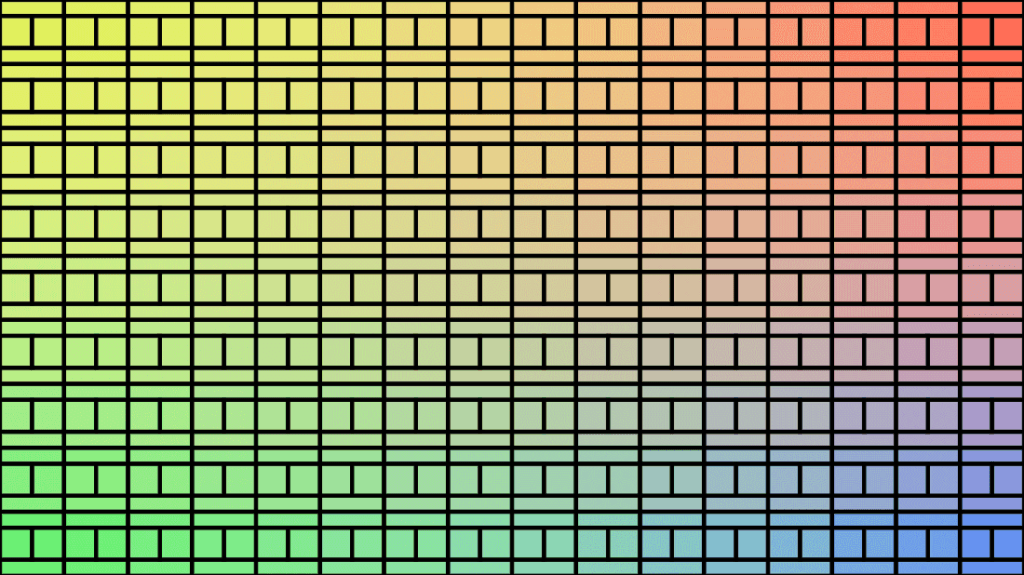 View Card is the creative work of Jeff Davis, a generative artist and the CCO of Art Blocks. These spectacular NFTs are abstract artwork that represents high-rises and skyscrapers. However, from a visual perspective, these artworks look like windows of city buildings.
To make each NFT unique, the algorithm uses any one of the four different atmospheric conditions, nine window patterns, and four reflections.
Factory Projects
Enthusiastic generative artists and coders can drop their projects in the Factory segment of Art Blocks projects. The Art Blocks curators don't vet these projects. However, the Factory NFT collections reflect artistic beauty, innovation, and creativity.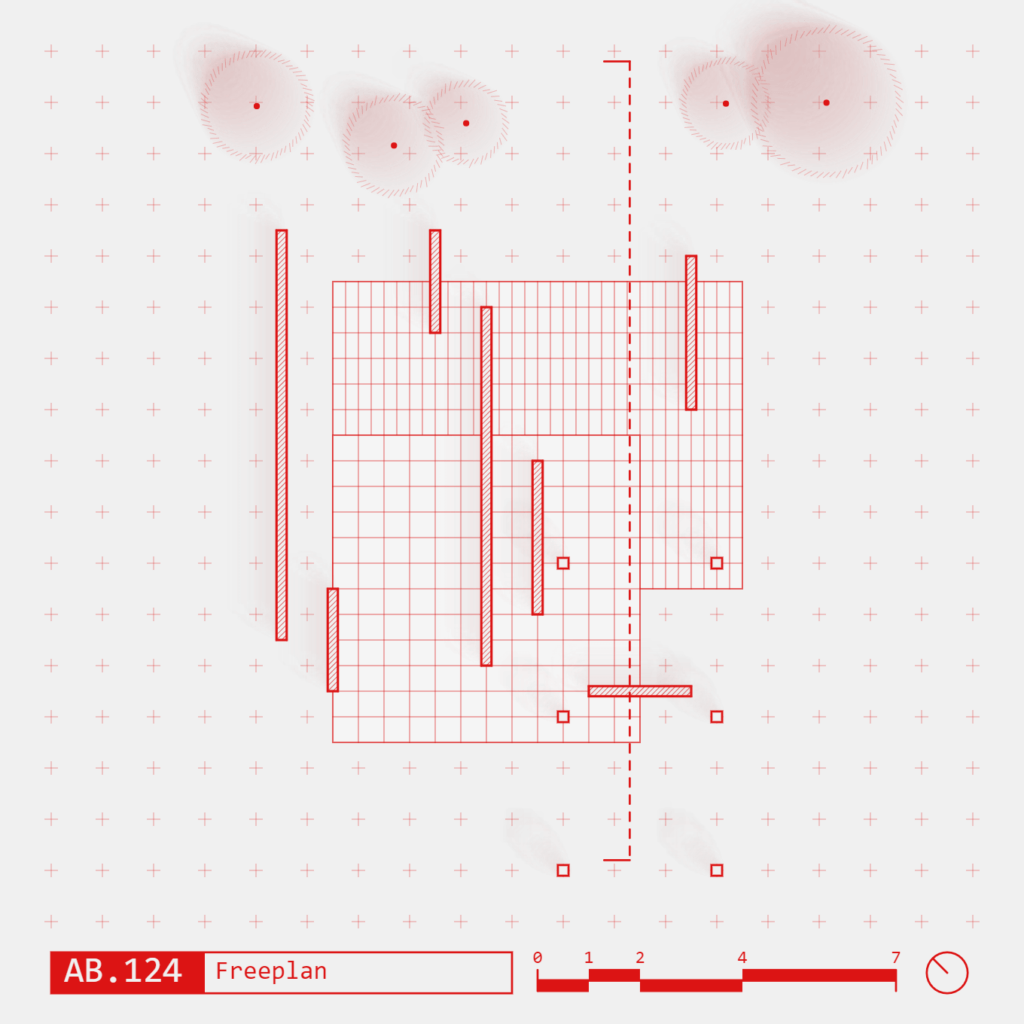 Freeplan is a generative art architectural project or blueprint. It focuses on modern architecture where designers use box-less designs to generate a feeling of spaciousness. Hence, in these NFT arts, you'll find freely placed structures, floors, and partitions.
The rarity of each art depends on the presence of rarity features like Context, WallExtend, WallCount, Pool, Tree, 3D-view, etc.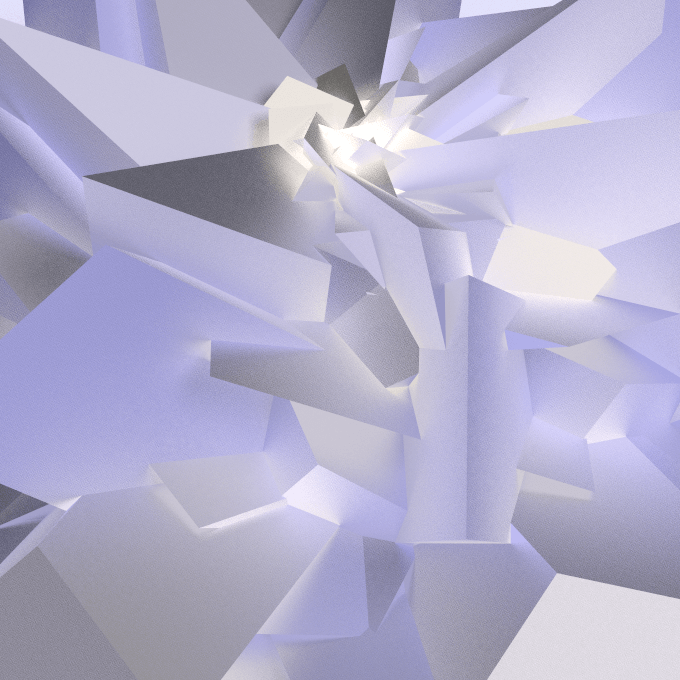 Facets explore how light intersections and polyhedra intersections interact with each other in a 3D space. All the NFT arts in this collection are live artworks.
You can easily interact with the content by animating them, rotating the shapes, zooming in and out, panning images, etc. The animated view of these NFTs requires a powerful GPU and high-quality display.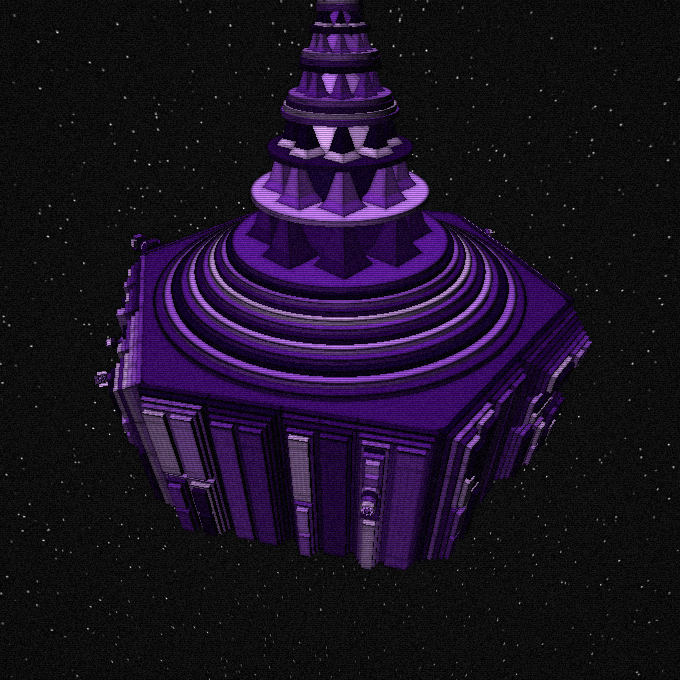 Stations by Fernando Jerez is yet another animated and live NFT artwork project. You can interact with the space station-like objects directly on the browser.
The generative art coder has used official architectural plans to build 900 space stations on an algorithm. Depending on the hash code of your mint transaction, you could get a space station of variable Class, Faction, and Activity.
Presents
Art Blocks Presents comprises NFT projects screened by the Art Blocks team but which don't go through the same vetting process as those from the Curated collection.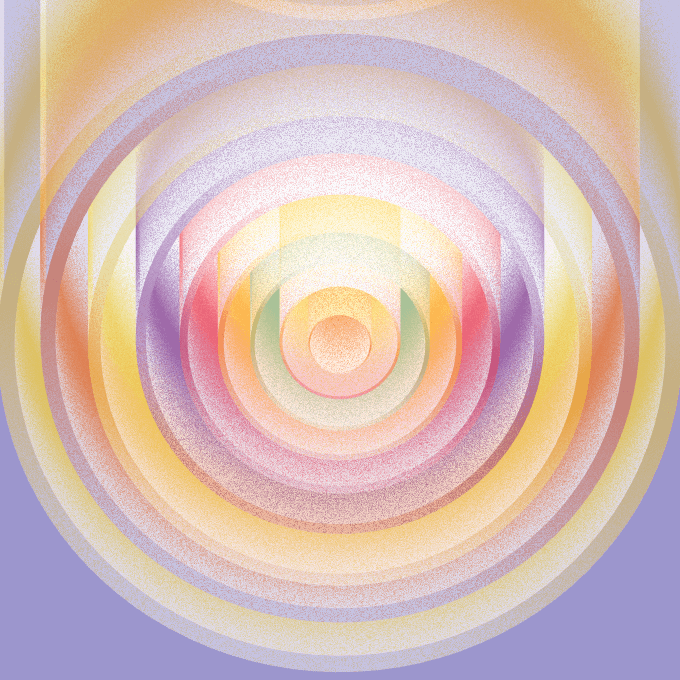 Created by Dimtri Cherniak in 2021, The Eternal Pump is one of the most famous Art Blocks pieces alongside Chromie Squiggle and the Fidenza collections. Only 100 of these NFTs exist. It's an oddly hypnotic NFT to look at. Good luck buying one.
Most of them have been snapped up by NFT whales and groups of collectors like Flamingo Dao. They sell for more than half a million dollars to a million dollars depending on the price of Ethereum.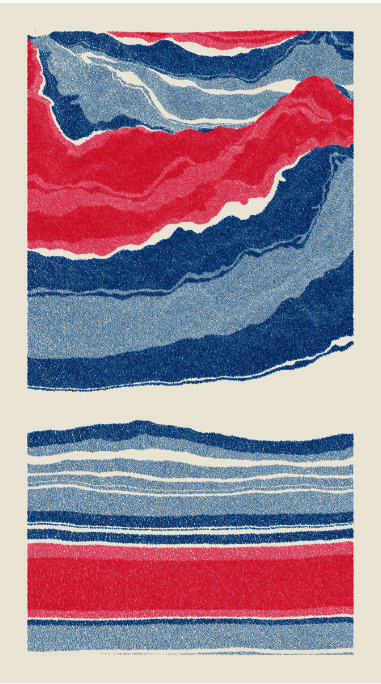 Canadian generative artist Matt DesLauriers created Merdian. One thousand of these NFTs exist. It depicts layered, colorful landforms, which are randomly generated. The hash of each token describes a coordinate within a multidimensional generative space, locating a unique composition that lies along one of many possible longitudes.
Explorations and Pace
These Art Blocks collections are newer. Art Blocks Explorations comprises NFTs whereby artists experiment with the form and medium of NFTs. The Art Blocks Pace collections include works created in collaboration with the Pace Verso and traditional artists.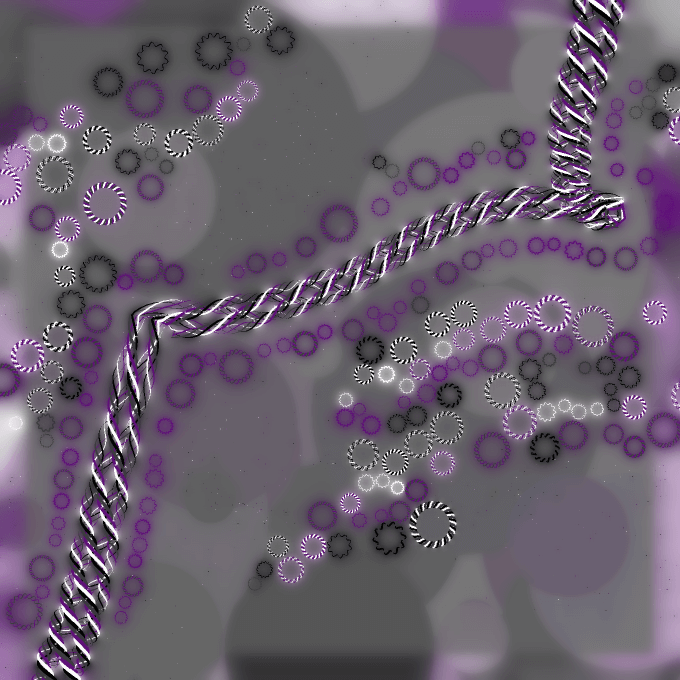 This is the second Art Blocks project from Snowfro and artist Alexis André. Any Art Blocks holders who held any NFT from Art Blocks on October 26th could mint two for free. Thirty-eight thousand five hundred sixty-six exist.
Snowfro and Andre describe it as a "token of our appreciation to the creators, makers, builders, and collectors."
Friendship Bracelets is to Chromie Squiggle what Mutant Ape Yacht Club is to Bored Ape Yacht Club. Thirty-nine different Friendship Bracelet color palettes exist. At the time of writing, 25 collectors own a full set.
For more, read our guide to Friendship Bracelets.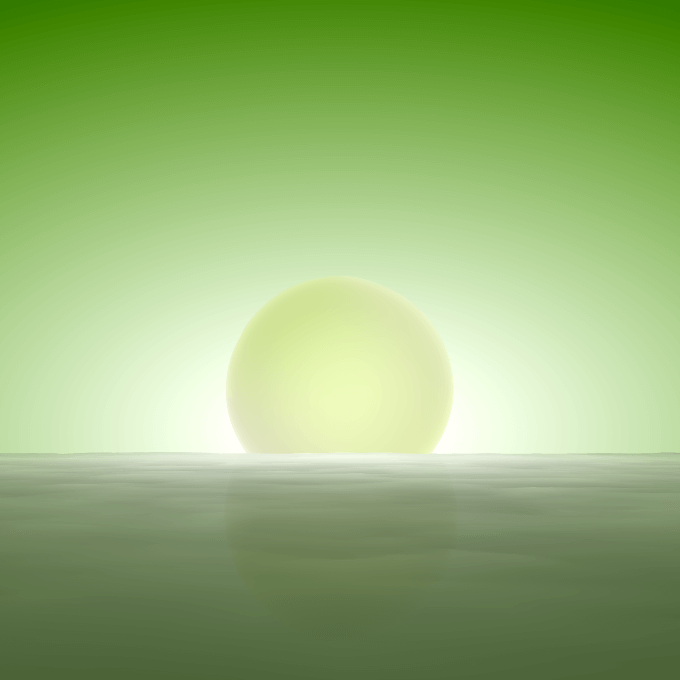 The London and Tokyo-based artist duo A.A. Murakami created these NFTs. Two hundred fifty of them exist. They're animated NFTs based on principles about the origin of life.
The creators say they were inspired by the Miller-Urey experiment of 1953. That experiment simulated conditions of the early Earth to explore how life formed in the primordial oceans via self-organizing bubbles.