Loopring is a crypto wallet built on Layer 2 of the Ethereum blockchain. In this Loopring NFT Wallet review, discover how this zkRollups payment could transform your NFT experience.
The decentralized finance (DeFi) space faces several challenges like faster transaction settlements, lower transaction fees, and transparent systems for reliable security.
These challenges push the DeFi developers to invest time and resources in new crypto projects, smart contract protocols, and native coins. In the turbulent sea of thousands of DeFi projects, Loopring is successfully hosting its flag high.
It has been one of the leading non-custodial platforms for crypto trading built on the zkRollups Ethereum Layer 2 scaling solution. The Loopring protocol developers have rolled out a crypto asset wallet for Android and iOS smartphones.
I've downloaded and installed the latest Loopring Wallet: L2 Dex & Defi from Google Play for an Android smartphone. I have set up the wallet from the beginning and focused on functionality, ease of use, security, and compatibility while reviewing the Loopring NFT wallet.
What Is Loopring Wallet?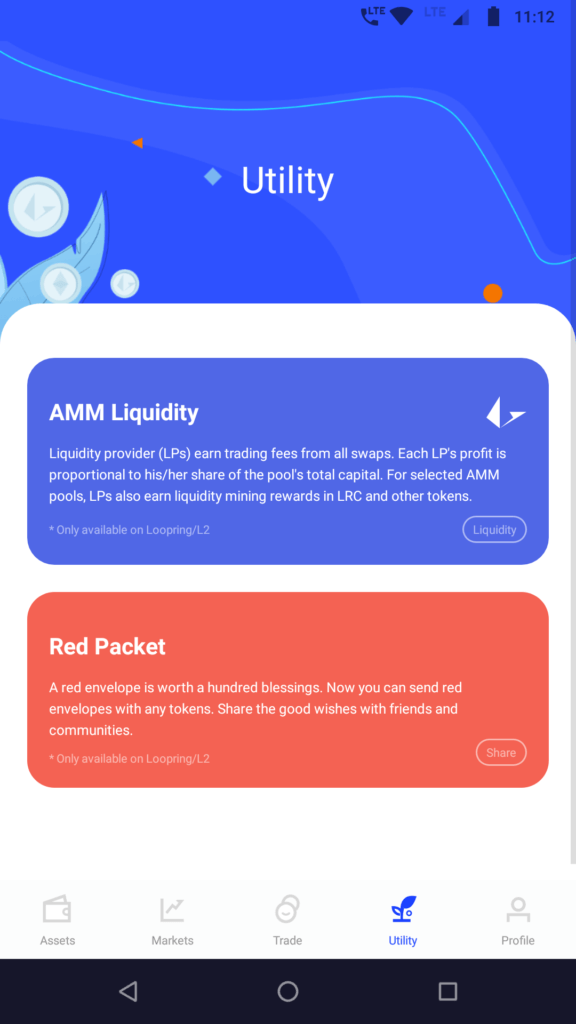 Loopring is the first-ever wallet in existence utilizing the zkRollups solution on Ethereum Layer 2. You don't need to set a long passphrase or private keys to secure your digital assets like non-fungible tokens (NFTs), fungible tokens (ERC-20), NFT coins, and cryptocurrencies.
Instead, your smartphone and a wallet guardian like someone from your family or friends' circle will be enough to protect your assets online. You can also choose a customized security team if you're a whale of the cryptosphere.
The wallet operations are managed by smart contracts and don't use mnemonic seed phrases. The use of smart contracts makes the wallet more secure than its competitors. It also offers other advanced features like lock protection, social recovery, daily limits, etc.
It also comes with a counterfactual wallet. You can set it up without deploying a smart contract. The counterfactual feature only has access to the Layer 2 scaling solution. Perform your own due diligence before sending tokens or funds to this type of wallet since you can only access the assets on Layer 2 once you finalize the asset transfer from Layer 1.
Loopring Wallet Feature: Loopring Layer 2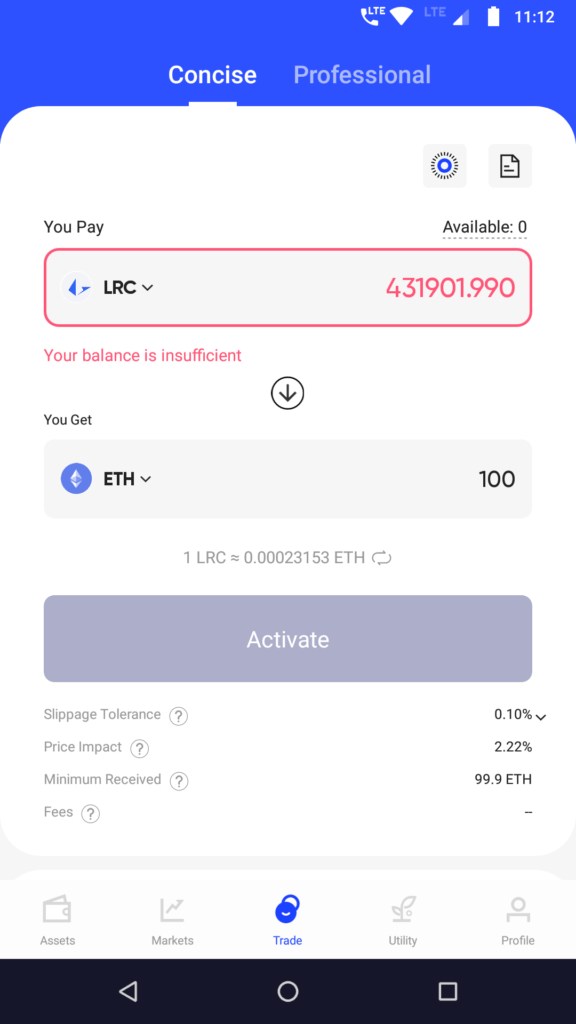 The Loopring development team is harnessing the blockchain technology and DeFi concept to create an all-in-one wallet that'll function as a digital bank. Its current roadmap aims to deploy the following services:
Crypto, NFT, and other digital asset transfers and payments.
Trading and swapping digital assets with ease.
Crypto borrowing for further investments or crypto lending to earn interests.
Earning cryptocurrencies or NFTs as payments or gifts and saving these assets for the future.
Loopring Wallet Feature: All Things NFT
Loopring smart wallet supports NFT trading, minting, and transfers directly on the Ethereum Layer 2 network. Also, you withdraw the NFT to the Layer 1 network if you want to list the NFT on secondary marketplaces like OpenSea or SuperRare.
Furthermore, you can also bring your Layer 1 NFTs to Loopring Layer Two for NFTs. Loopring itself runs a crypto exchange, and many DeFi apps use the Loopring protocol, so you never will have to depend on the Layer 1 network for NFT transactions and liquidity.
Speaking of smart contracts, Loopring zkRollups is compatible with ERC721 and ERC1155 (gas efficient) token standards. Finally, unlike a few wallets, there won't be any restrictions depending on wallet funds or other metrics. All Loopring smart contract wallet owners can mint NFTs on its platform.
Loopring Wallet Feature: Web 3.0 and Social Recovery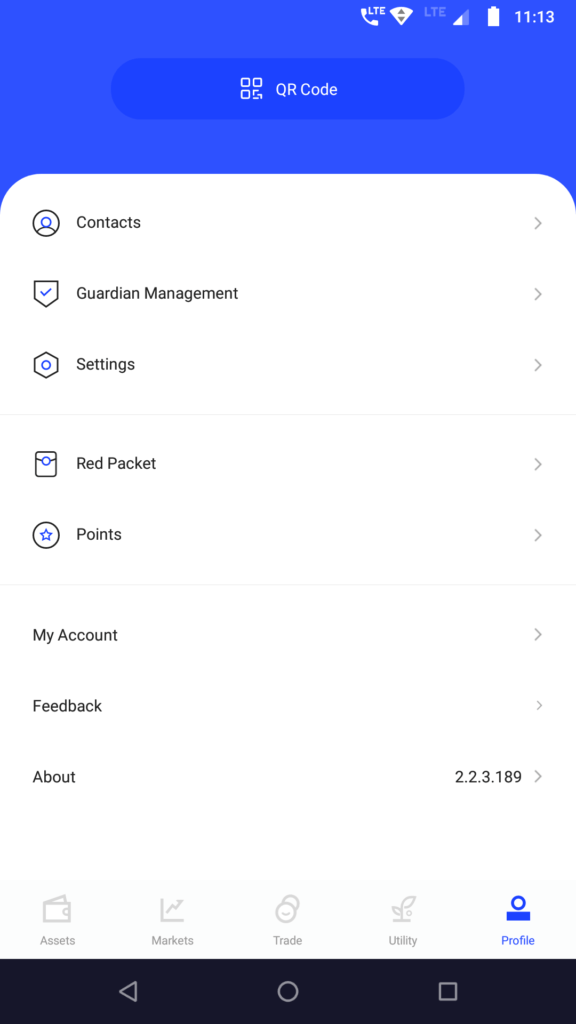 One of the best features of this wallet is the social recovery of the wallet signing key should you unknowingly uninstall the wallet app from your smartphone or the device get damaged. To avail of this feature, you need to set up at least three wallet guardians during the first setup.
When you need to recover the private key, you need to initiate a recovery event to rewrite the smart contract protecting your assets on the Ethereum mainnet. Out of the three wallet guardians, two of them need to approve the recovery.
Loopring wallet profile also serves as an identity on Web 3.0 platforms. You can personalize your wallet address and name according to your choice. It also creates a QR code for address and identity sharing. Moreover, it comes with renewable transaction keys for the lifelong maintenance of your identity on Web 3.0 apps and platforms.
Is Loopring Wallet Safe?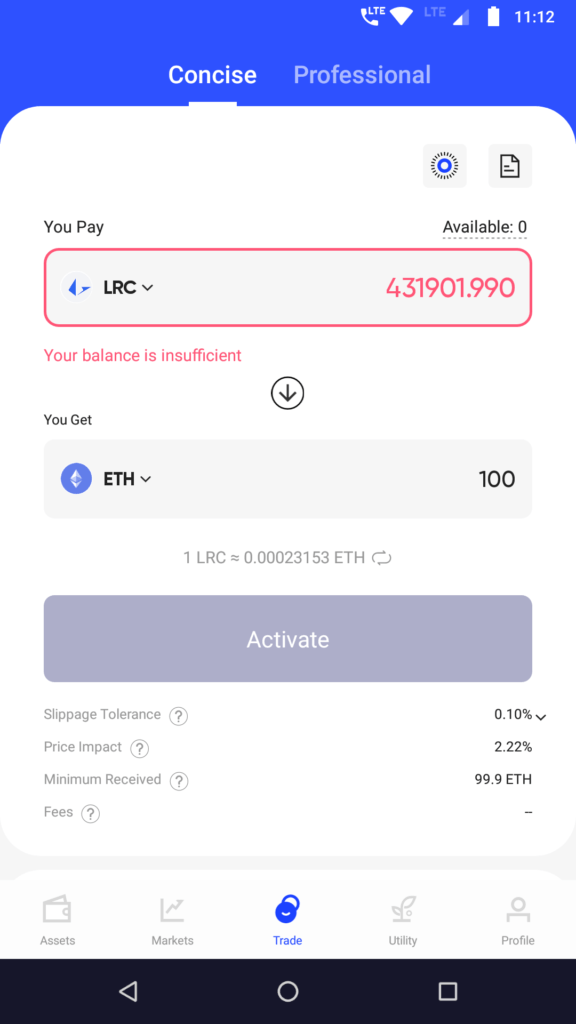 All cryptocurrency wallets come with certain risk factors. Loopring is no different. The main risk is operating the wallet on the Layer 2 scaling platform. You must have extensive knowledge of Ethereum Layer 2 transactions, or else bad actors can compromise your NFT or cryptocurrency investments.
Apart from this, Loopring is quite safe than other wallets since it offers fast transactions, at a lesser gas fee with equivalent security to Ethereum Layer 1. Also, the Loopring developers can't access your assets or funds of the wallet since it's a true self-custody wallet.
You establish your ownership of the assets on the wallet by deploying a smart contract on the Ethereum Layer 1 network at the time of the initial setup. Among other metadata, this smart contract also stores your private key, which is only available on your mobile phone. Due to this smart contract execution, you pay a one-time gas fee.
You don't get this level of ownership when you keep NFT or other crypto assets on centralized exchanges.
You can also fortify your wallet security by assigning wallet guardians. It could a software wallet, a hardware wallet, a third-party wallet address provider, a friend's wallet address, or a family member's wallet address.
Loopring Wallet Competitors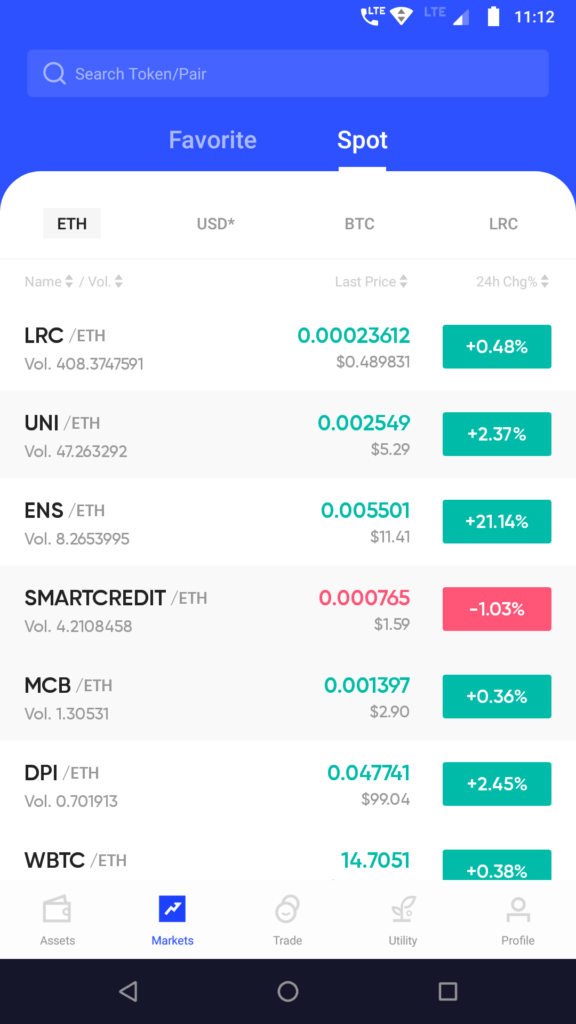 A closer look at the Loopring operations and DeFi market shows that Loopring isn't acting as another DeFi or DEX competitor to the existing platforms. Instead, it's behaving like a bridge between different exchanges. Also, it plans to partner up with all the leading DEXs and DeFi service providers by providing them with the most access: asset liquidity.
Find below some platforms similar to Loopring:
1. 0x.org
You can consider 0x as the prime competitor of Loopring, but it operates differently. It allows anyone to run a DEX node. Similar to Loopring, 0x processes all orders off the chain but settles on the chain.
Finally, 0x gets its liquidity from exchanges built on its platform whereas Loopring gets liquidity from any DEX which connects to the Loopring network.
2. Kyber Network and Bancor
Both Bancor and Kyber Network offer order matching and liquidity pools to ensure fast transaction speeds, better profit margins for traders, etc. These platforms also try to guarantee that trades are settled across smart contracts.
But, both of them don't offer ring orders. Ring orders are simply the circular transfers of assets within the exchange's native environment to bypass the need of entering the Ethereum mainnet and ultimately save on gas fees.
3. Blocknet
Blocknet also uses order matching technology but is not a match for Loopring since it can't utilize ring matching as Loopring does.
4. Argent
Just like the Loopring wallet, Argent is also a non-custodial mobile wallet for NFTs and crypto-assets. It's available for both iOS and Android smartphones. Argent utilizes native device security protocols like fingerprint and facial recognition-based app unlocking.
Argent also offers a Layer 2 wallet solution for reduced gas fees or gas-free transactions. However, it uses the zkSync rollups of the Ethereum Layer 2 network.
5. Rainbow.me
You can also consider Rainbow.me as the competitor of Loopring wallet's Ethereum mainnet module. Its mobile app's stable version is only available for iOS devices. Google Play also has the app but is currently in beta version.
One of its coolest features is you can connect with any DApp for token investment purposes through exchanges like SushiSwap, QuickSwap, Uniswap, etc.
Loopring NFT Wallet Review: The Final Word
Loopring wallet is the flagship app from Loopring DeFi exchange. It's one of the pioneering non-custodial Ethereum smart contract wallets with next-generation features like Layer 2, zkRollups, and a traditional fintech-like user interface.
Since this is purely a smart contract wallet it offers cryptocurrency investors and NFT collectors great flexibility, user experience, and security. On top of that, the developers claim that this Ethereum Layer 2 mobile wallet will complete transactions 1,000x faster compared to other Layer 1 wallets at 1,000 times fewer gas fees.
In a nutshell, the Loopring wallets aim at offering the NFT investors a single app for all of their crypto transaction purposes like collecting, storing, transferring, trading, and staking.
NFT Wallet Reviews