Alpha NFT Wallet is a feature-studded and very user-friendly wallet. Read this Alpha NFT Wallet review to explore more about your chances of using this wallet.
On 28 November 2017, Cryptokitties went viral. The number of transactions recorded on the Ethereum network by December was more than double that of the previous month. As Ethereum has become increasingly popular, several high-quality wallets are available for storing your funds and NFTs safely.
I recently downloaded the Alpha NFT Wallet. Here, I'll review the Alpha NFT Wallet and compare it to other popular NFT wallets like Coinbase and Trust Wallet.
What is Alpha Wallet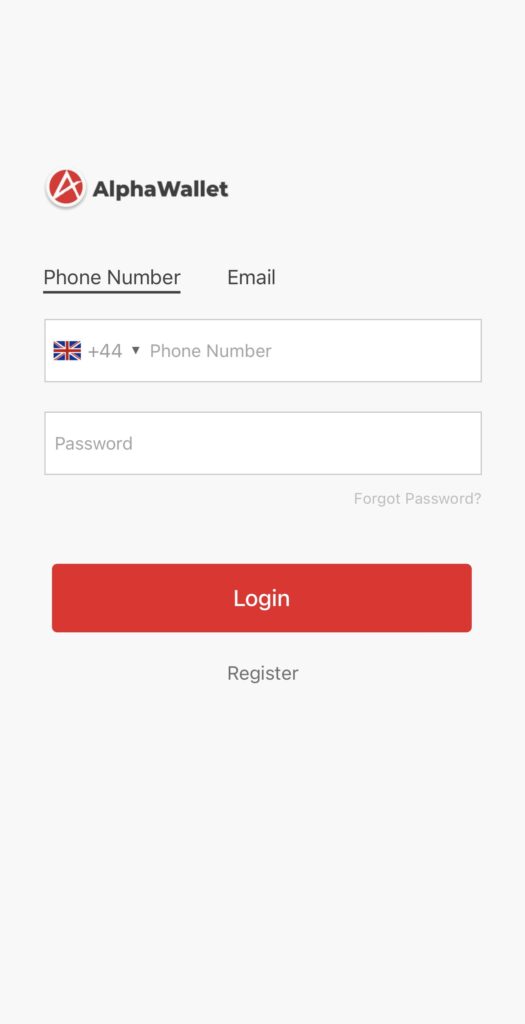 Alpha Wallet is similar to Enjin in that it is a mobile-only NFT wallet that only works with dApps that are native to the Ethereum network. This automatically reduces the number of people who could find this wallet useful in their unique cases.
However, if this isn't an issue for you, Alpha Wallet deserves to be featured among the finest NFT wallets! It has several notable features, which will be quite beneficial to any NFT enthusiast.
The wallet was founded by,
Weiwu Zhang, CTO, Architect, Co-Founder
Victor Zhang, CEO, Co-Founder
James Brown, Lead Developer, Co-Founder
In describing the wallet, co-founder Victor Zhang explains that AlphaWallet has been designed to meet the needs of a wide variety of consumers, and it supports TokenScript, all EVM (Ethereum Virtual Machine) networks, both public and private, and has a top-of-the-line web3 browser for the general super user-agent scenario.
AlphaWallet is the only 100% open-source self-custodial wallet. It offers a simple configuration for your tokens and launches your MVP in a matter of seconds. It was developed for the NFT and cryptocurrency community, by skilled web3 engineers.
AlphaWallet partners with OpenSea, Dragonereum, CryptoKitties, and ChainZ Arena among other blockchain games and NFT marketplaces. It has access to DeFi tools like Compound, as well as access to other NFT markets, in addition to its built-in dApp browser.
Using Alpha Wallet for Smart Tokens
You can interact with and use your token features without going through dapps or connecting with your desktop.
Instead of linking to Dapps like Compound or Aave, you can start making interest from your DAI or USDC from your assets. You can also manage and renew your ENS domains directly from the token.
AlphaWallet is the first wallet that provides you with complete control over your tokens.
The TokenScript framework is used by AlphaWallet to make tokens "smart." SmartTokens can interact and communicate with dapp smart contracts and share information with them.
The token issuers can specify the activities they want to be highlighted, providing you with a user interface to use with your token.
Open-source
The fact that the wallet in question is open-source is a unique feature. This implies that anyone can inspect the platform's source code to ensure that there are no potential flaws and that it is entirely secure.
Furthermore, if you're a developer, you can participate in the development and modification of the Alpha Wallet's code. The wallet is ERC20, ERC721, and ERC875 compatible, and supports the following Ethereum-based networks:
Ethereum
Ethereum Classic
POA
Ropsten
Artis
Kovan
Sokol
Rinkeby
Goerli
Developers have a lot to experiment on, and that's unusual! Alpha NFT Wallet is especially great for feature integrations. As a developer, if you discover that the project is missing any specific features, you can work on them until they're added!
Usability
The Alpha Wallet is user-friendly, allowing newbies to avoid getting lost in a sea of technical terms and complex functionalities. While it may not be as well-known or extensively used as the other best NFT wallet alternatives, it is still worthy of consideration!
The basic user interface makes it simple to use for beginners. NFT and gaming token wallets have their sections. It also allows users to add meta tags to their tokens, which can be searched and filtered while browsing their collection.
Is Alpha Wallet Safe?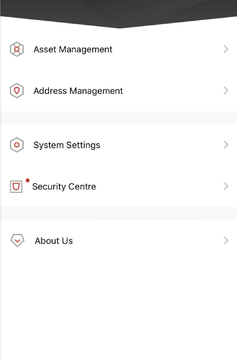 Alpha NFT Wallet uses a security technology called Secure Enclave. It is the first Ethereum-based wallet to use this hardware-grade technology. This technology promises to offer a "cold wallet level" security for your NFTs and crypto.
The following describes some of the security procedures to use with the wallet.
Use pin-code or biometric authentication to prevent unauthorized access to your wallet even if you lose your device.
Alpha never imposes KYC protocols and is non-custodial. This means you don't risk losing access to assets or NFTS unless it's user-error.
It offers a 12-word seed phrase that helps you control your keys and your assets. You can restore your address by using your phrase with Alpha NFT Wallet or any other deterministic Ethereum wallet that uses the BIP39 standard.
The Unique AlphaWallet Attestation feature helps you authenticate your identity using your email or mobile number when browsing the web3. This means impersonation is impossible and no one can perform transactions under your name.
The wallet uses WalletConnect to safely connect to your favorite Dapps on your desktop computer without using your tokens or keys. You can sign any transactions first from your phone before they're approved.
Alpha Wallet Competitors
Most Ethereum wallets are compatible with NFTs because they use Ethereum blockchains. Some wallets, however, are superior to others.
This section compares Alpha NFT Wallet and its close competitors like Coinbase NFT Wallet and Trust Wallet using integration, product features, and deployment information.
Alpha NFT Wallet vs Coinbase
Integration
| | |
| --- | --- |
| AlphaWallet | Coinbase |
| Polygon (Matic) | Polygon (Matic) |
| | ChartEx |
| | CoinTool |
| | EmiSwap |
| Ethereum | Ethereum |
| | Gogoswap |
| | Hegic |
| | Hotswap |
| | Nexus Mutual |
Product Features
| | |
| --- | --- |
| AlphaWallet | Coinbase |
| Crypto and NFT Wallet | Crypto and NFT Wallet |
| DApp browser | DApp browser |
| DeFi tools | DeFi tools |
Deployment
| | |
| --- | --- |
| AlphaWallet | Coinbase |
| IPhone | IPhone |
| IPad | IPad |
| Android | Android |
| | Windows |
| | Mac |
AlphaWallet vs Trust Wallet
Integration
| | |
| --- | --- |
| AlphaWallet | Coinbase |
| | Alpaca Finance |
| | Binance |
| | BunnyPark |
| | DxSale |
| Ethereum | Ethereum |
| | EverStake |
| | Filecoin |
| | Fulcrum |
| | GoChain |
Product Features
| | |
| --- | --- |
| AlphaWallet | Coinbase |
| | Crypto Lending (DeFi) |
| | Crypto Staking |
| Crypto and NFT wallets | Crypto Wallets |
| | Cryptocurrency Exchanges |
| DApp browser | DApp Browsers |
| DeFi tools | DeFi Tools |
Deployment
| | |
| --- | --- |
| AlphaWallet | Coinbase |
| IPhone | IPhone |
| IPad | IPad |
| Android | Android |
| | SaaS |
Alpha NFT Wallet Review: The Final Word
NFTs are a fantastic and exciting concept, but to enjoy them safely, you'll need a dependable, high-end wallet that can store them as well as protect the Ether you'll spend to purchase them.
The Alpha NFT wallet has a nice interface and is loaded with features. It has great security features which few wallets provide and is completely open-source. It doesn't compare to Coinbase or Trust wallets' popularity which makes people prefer them over this one.
In all, Alpha NFT Wallet is a great choice for those who enjoy the security and transparency that comes with open-source software. It has many of the same features as other high-quality wallets, without any major faults. If you're looking to hold NFTs, it's worth checking out, but it may not have enough to make it worthwhile to others just yet.
NFT Wallet Reviews