Discover what makes these two NFT marketplaces unique as we compare OpenSea vs. Mintable in categories that matter to NFT collectors and creators.
If you want to know more about the two most popular places where you can create, mint, buy and sell NFTs, we have all the information on OpenSea and Mintable. The two competitive marketplaces have excellent offers that attract different audiences, but what makes them truly unique?
Keep on reading to find out the details and make an informed decision about your non-fungible tokens and investments.
What are OpenSea and Mintable?
OpenSea and Mintable are NFT marketplaces where users can create, sell, purchase or resell NFTs. Both OpenSea and Mintable have a similar design and concept of allowing creators and sellers to be connected to buyers over the ETH blockchain; however, there are some differences between the two marketplaces.
OpenSea is officially the largest marketplace for NFTs, created in 2017 by crypto enthusiasts Devin Finzer and Alex Atallah. Initially, the creators of the famous CryproKitties, Devin, and Alex, decided to make a place where people could browse the fantastic world of NFTs, and create art and trade. Today, OpenSea has over a million users eager to find and collect the next best NFT on the market.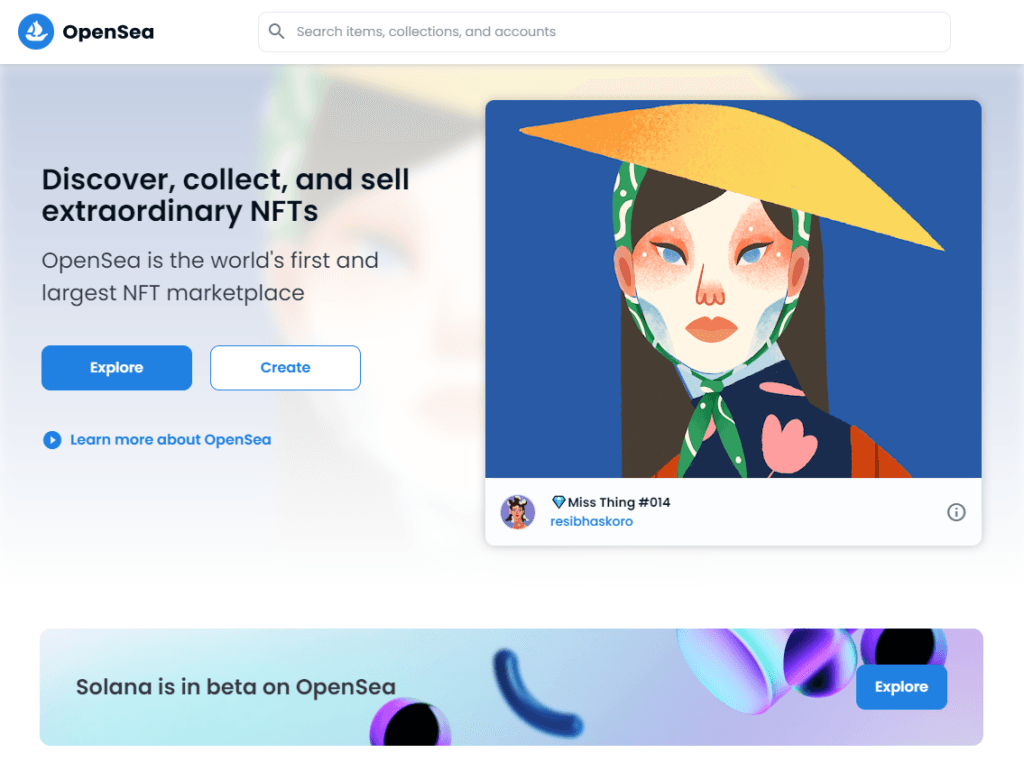 Mintable was created only a year after OpenSea by Zack Burks, and it's a Singapore-based NFT marketplace known to attract new artists because of reasonable minting offers. Gasless minting and adjustable royalty fees made this platform one of the most successful ones on the market, with over 300,000 users.
Mintable also launches its own token that account holders can use to vote and manage the operations on the app.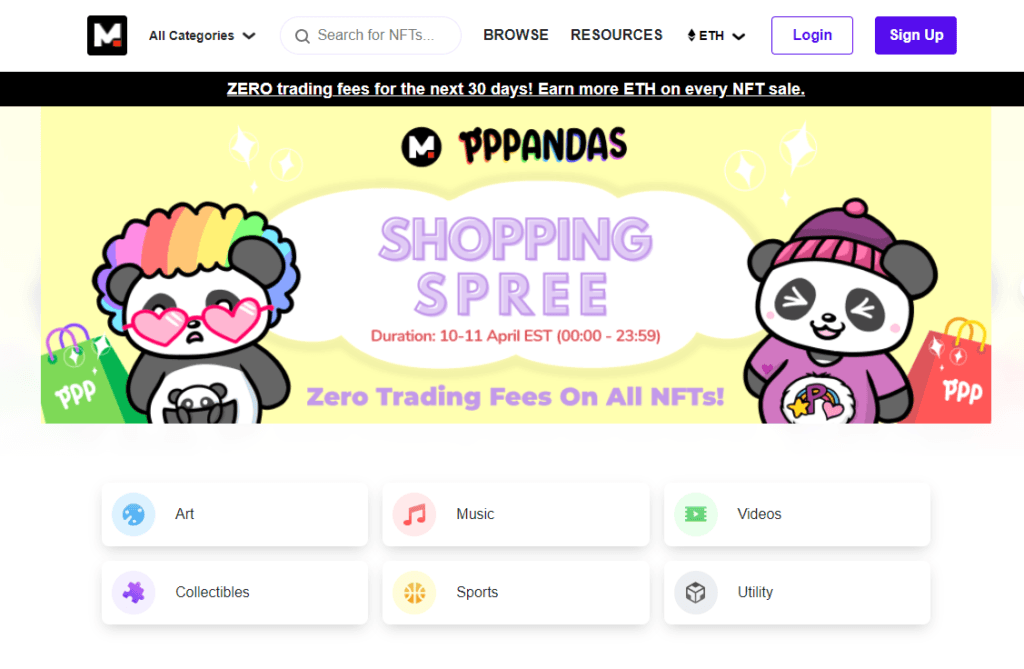 What OpenSea and Mintable Have In Common
OpenSea and Mintable were both created as a place where NTF enthusiasts can come together, create art and earn crypto. They are based on similar principles of a free marketplace that supports new artists and provides an extra layer of security for NFT holders and traders.
OpenSea and Mintable have a few things in common such as the opportunity to create and mint new NFTs for free. This is called gasless creation, considering that craters are not paying for the "gas" needed to put something on the blockchain; however, the two marketplaces have different policies about the fees that follow the creation.
In addition, both marketplaces require a $0 account minimum. All the users have to do is own crypto and connect the appropriate wallet to the platform.
OpenSea Vs. Mintable: The Differences
While both OpenSea and Mintable were created for the same purpose, the platforms and communities behind them developed in two different ways.
Here are the main differences you need to know about before making the final decision and venturing into the NFT universe:
Minting Fees
You can create and mint an NFT on OpenSea and Mintable for free.
However, the gas fee on OpenSea is only free until you sell the piece, while Mintable has three different ways you can mint your token.
In addition to regular minting, creators on Mintable can go for gasless minting and mint ERC721 NFTs without having to pay gas fees or opt for printable minting, where the creator can make a collection and put it up for sale. If only a few pieces are sold from the collection, the artist can remove the rest.
Marketplace Fees
OpenSea is famous for low marketplace fees that are always set to 2.5%. Unlike OpenSea, users on Mintable can pay 2.5% for standard items, 5% on gasless items, or even 10% on printable series in marketplace fees.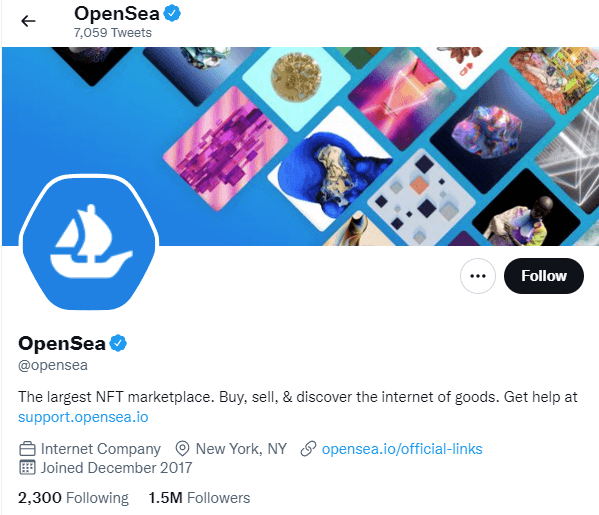 Royalties
Royalties are compensation for the original NFT creators, and they are slightly different on OpenSea and Mintable.
OpenSea allows up to 10% in royalties, while Mintable offers the creator a choice to set the royalty rates by themselves. However, keep in mind that creators who go for gasless minting don't have the right to royalties on Mintable, and the practice shows us that putting the royalties rates too high is not suitable for the sales of the collection.
Educational Resources
One of the differences between OpenSea and Mintable is the user's resources. Mintable is notable for new users who want to know more about NFT creating and trading, considering the platform offers Mintable Academy.
On the other hand, OpenSea is for more experienced NFT users and doesn't offer any education on the platform.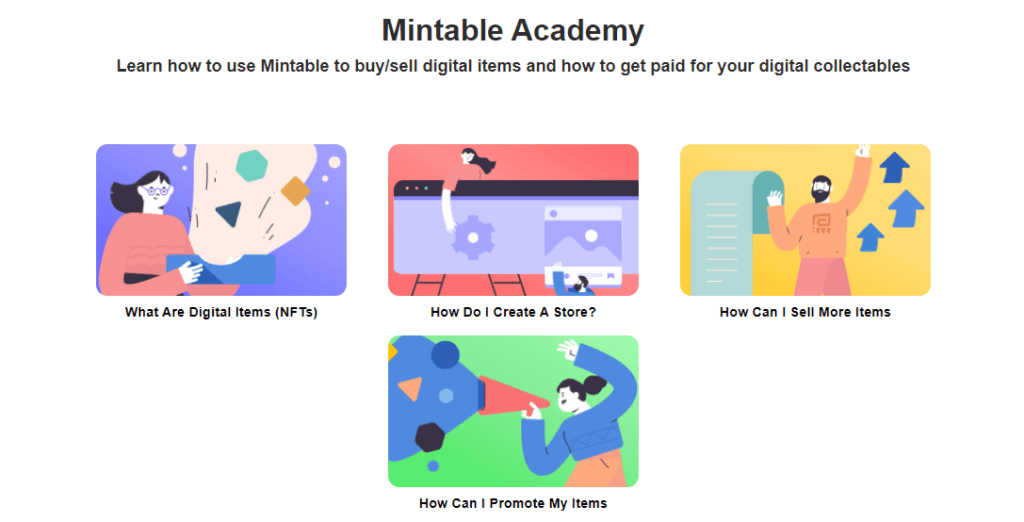 Supported Currencies
Mintable allows users to purchase the NFTs with either ETH or ZIL. OpenSea has over 150 Ethereum-based cryptocurrencies available for users. You can choose from various currencies like UNI, WHALE, REVV, WKLAY, and even Uniswap.
On the other hand, users on Mintable receive $MINT as an NFT DAO to allow users to vote on future branding. This token can be earned through buying and selling on the marketplace, by buying votes on the contract, or on the secondary market.
Supported Wallets
OpenSea supports many wallets such as MetaMask, Coinbase, Formatic, Dapper, Kaikas, Bitski, etc.
On the other hand, Mintable only supports MetaMask, Trust Wallet, and Rainbow.
| | | |
| --- | --- | --- |
| Categories | OpenSea | Mintable |
| Minting Fees | Free until the NFT is sold | RegularGaslessPrintable Minting |
| Marketplace Fees | 2,5% | 2,5 – 10 % |
| Royalties | 10% | Flexible |
| Educational Resources | None | Mintable Academy |
| Supported Currencies | 150+ (UNI, WHALE, REVV, WKLAY) | ETH and ZIL |
| Supported Wallets | 15 (MetaMask, Coinbase, Formatic, Dapper, Kaikas, Bitski, etc.) | MetaMask, Trust Wallet, and Rainbow. |
What's Better About OpenSea?
OpenSea is considered a well-established marketplace with a massive selection of NFT collectibles and products. They offer no gas fees until the NFT is sold and more than 150 payment options.
In addition, OpenSea supports Ethereum, Polygon, and Klatyn blockchains and 15 wallets such as Coinbase, Dapper, MetaMask, and others. The marketplace fees are low at 2,5%, and there are no service charge fees for buyers.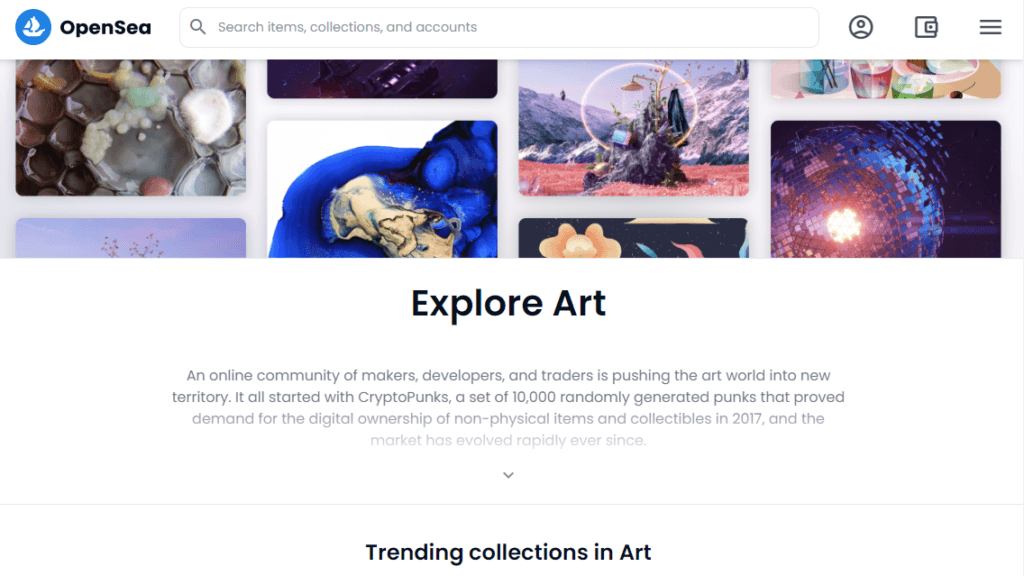 What's Better About Mintable?
Mintable is an excellent marketplace for newbies and people who want to learn more about the NFT in general. It's also free to mint your art, and royalties are adjustable, meaning the creator can set the rate they choose.
In addition, this platform, unlike others, has a dedicated section for educational articles where users can learn about NTFs, trading, and different projects.
The Mintable marketplace also has $MINT for users to participate in the DAO (decentralized autonomous organization) and vote on some matters. Also, if you upgrade to Mintable Pro, you gain access to advertising tools, custom stores, and 24/7 customer support.
Who Should Use OpenSea?
Anyone who wants to create, sell or buy NFTs can use OpenSea. It's easy to navigate and completely safe as far as your wallet goes. This is a fantastic place to search for new and famous NFT projects as well as promote your art.
Low fees and added royalty make this marketplace the most popular location to discover assets and the internet of goods.
While customer support is not the most responsive on the market, its Discord channels and social media constantly update users and share vital information.
Considering that OpenSea supports more wallets and currencies, it's usually the number one choice for more people who want to purchase and sell NFTs.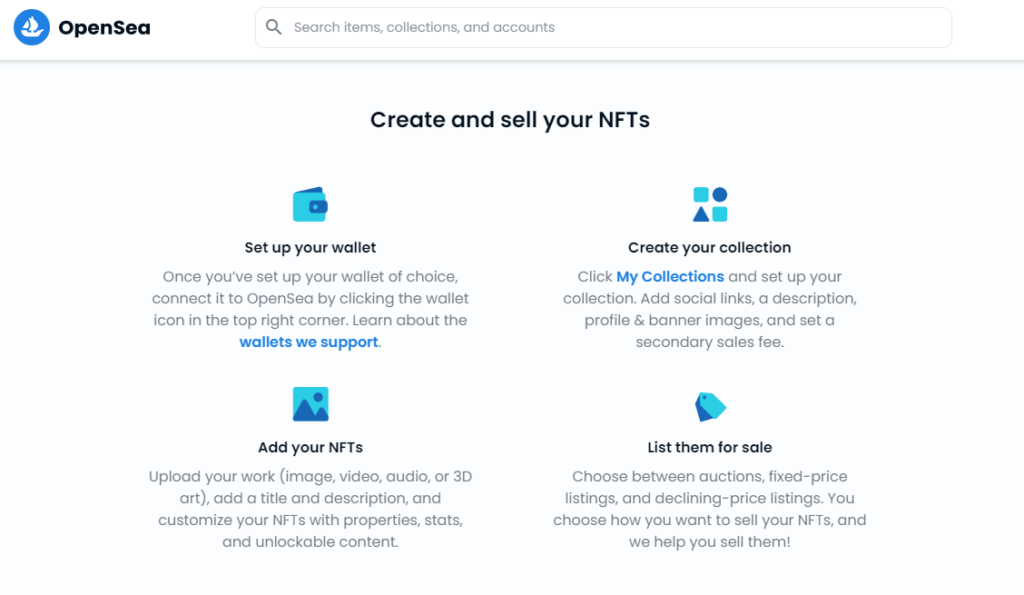 Who Should Use Mintable?
Anyone can produce a token for free by uploading a png, mp4, or another appropriate file. This is one of the reasons why new artists and NFT enthusiasts find it more comfortable to be on Mintable.
There are many categories to explore, and the creators on Mintable have the option to choose the rate of the royalties, which can be a big plus. Users who want to promote their art can upgrade to Mintable Pro and explore the options included there.
So, if you are new to the world of NFTs, then Mintable is the right place for you to get started.