Find out what is an NFT AirDrop and stay tuned for all the details you need to know about upcoming airdrops and how to get your free NFT.
NFT airdrops are free distributions of the non-fungible tokens aiming to promote new products or reward existing NFT owners.
This practice is becoming more popular as the world of cryptocurrency and NFT always needs new enthusiasts and a strong community to thrive. There have been a few massive giveaways in the past, and the future airdrops can be your opportunity to get started with digital assets and collections.
What Is an NFT Airdrop?
NFT airdrop is a marketing promotion that includes free digital assets or non-fungible tokens (NFTs) delivered to the wallets of loyal supporters of the project or new users who are willing to participate.
As the NFT universe becomes more crowded, creators find new ways to promote and share their projects and gain new followers. The easiest way to hype an NFT and ensure social media coverage is to give away some tokens for free.
This giveaway is called airdrop, and it's usually done to draw in the attention of new users and keep the old ones satisfied with unique rewards.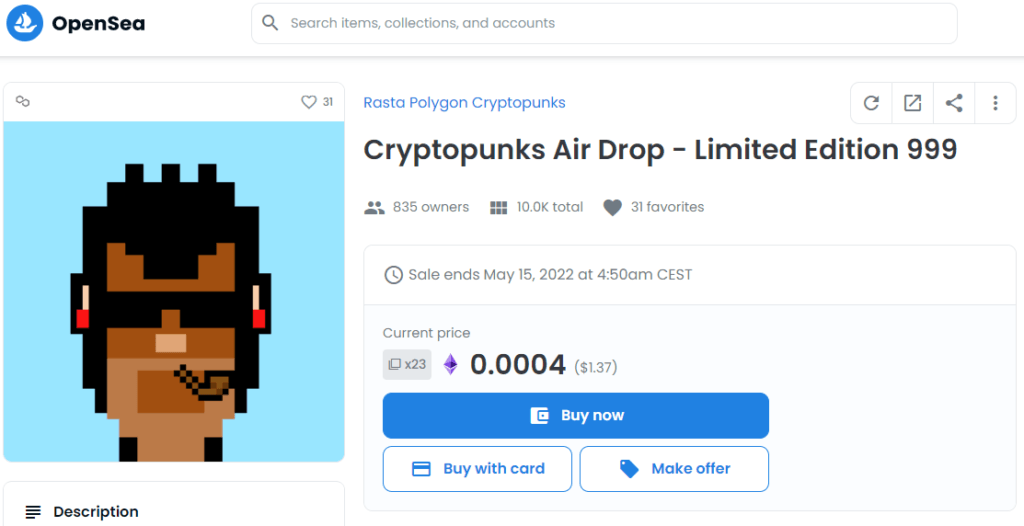 Types of NFT Airdrops
There are many versions of airdrops creators use to boost the visibility of the new collection. Keep in mind that some airdrops need to be claimed while others are automatic. This is one more reason to be on the safe side with airdrops, as scammers will often use them as an excuse to get into your wallet.
Depending on the timing and the goal of the airdrop, here are the most popular types:
Standard Airdrops
Standard airdrop is the most common kind that rewards users with tokens in exchange for completing a small task online like sharing a post or signing up for a newsletter. Standard airdrop is a great way to engage more people and build a strong community without demanding too much from users and without any investments.
Standard airdrop is also an excellent opportunity for newbies in the NFT world to discover the fantastic world of NFT without any purchases.
Exclusive Airdrops
Exclusive airdrops are reserved for loyal project fans and show the creators' gratitude for early supporters. To be considered a "VIP" member, you need to keep up with new NFTs and support those you think have the best project and cause.
Community Airdrops
Community airdrops are reserved for active members on social media like Facebook and Twitter. To gain access to free tokens or NFTs, users usually need to share content and spread the news on multiple media channels.
If you are active on social media, this can be an excellent opportunity to follow the trends and discover new NFTs before they become widespread.
Holder Airdrops
Holder airdrops represent free gifts or NFTs for people who already own the NFT from the previous collection. This way, the creators add value to each NFT owned, and users can choose to sell the asset on the secondary market or hold on to valuable NFTs and grow their collection.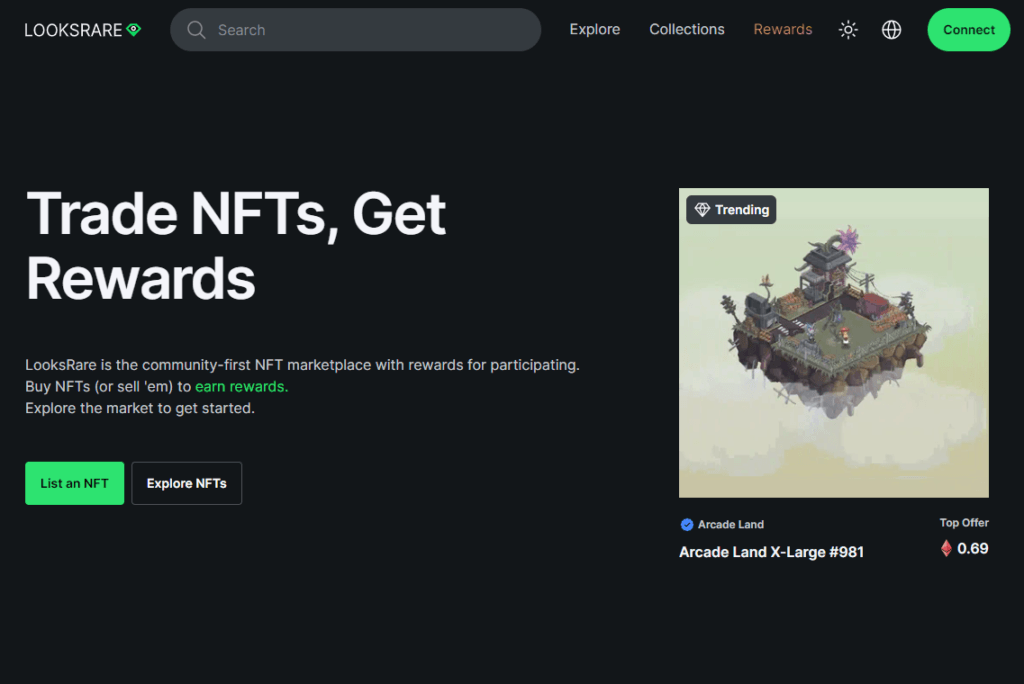 High-profile NFT AirDrops
Famous airdrops in the past made some headlines. Here are some of the high-profile airdrops:
Bored Ape Yacht Club Airdrop
Bored Ape Yacht Club had one massive airdrop in the past with their Bored Ape Mutant Serum NFT. This NFT soon became one of the most prized collectibles on secondary marketplaces. For example, Mega Mutant Serum sold for over $5 million.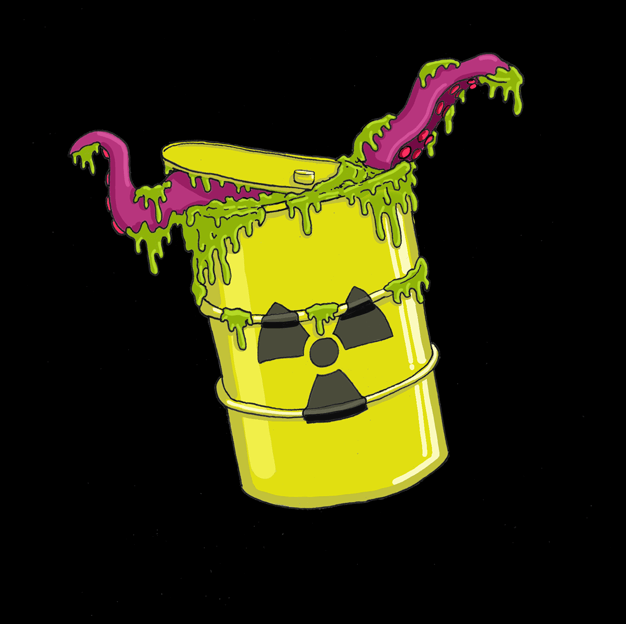 Later, Bored Ape Yacht Club announced the long-awaited ApeCoin and launched another airdrop giving the new coin to BAYS NFT holders. This was one of the biggest and most hyped airdrops in recent history, so you can read many stories published.
Holders of the BAYC could claim the coin for free and decide if they would sell it or hold on to it. On the other hand, users who are not holders of the NFT could purchase the ApeCoin after the launch.
Clonex Airdrop
The creators announced the RTFKT Clonex airdrop on Twitter, and the team clarified that they would do two separate airdrops for holders of Vials and Clones and one for holders of Pods.
The new collection of randomly generated avatars was created in collaboration with the famous Takashi Murakami. Considering that all users had enough time to purchase one NFT and get the other one for free, this was one of the most successful airdrops of all time.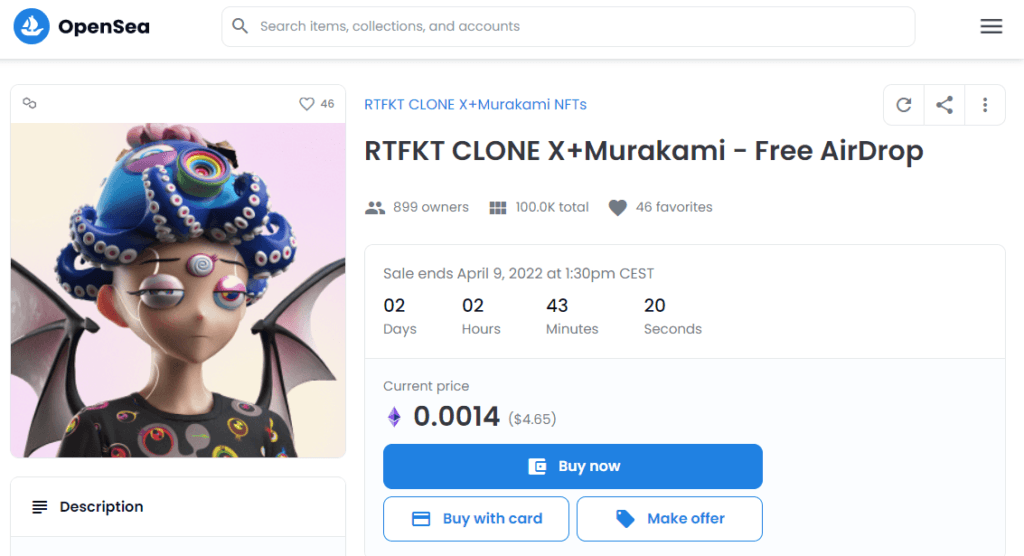 Looksrare Airdrop
LooksRare is a community-focused NFT marketplace that actively compensates traders, collectors, and creators for their efforts. One of the biggest airdrops LooksRare organized gifted a total of 120,000,000 LOOKS to OpenSea users. The famous airdrop happened in December, and it was created to build awareness for the Looksrare marketplace and use it for trading NFTs. You can even stake $Looks for additional rewards. The only requirement for this airdrop was to trade at least 3 ETH on OpenSea.
SocialGames (Limited Edition NFTs) Airdrop
Social Games is a brand-new web-based multiplayer cross-game platform that integrates the most recent internet and social trends and technologies.
The site employs a Play to Earn paradigm. Users may connect and have fun playing games with their friends while being economically rewarded with the network's token, $SOGA, and exclusive NFTs.
All you have to do to compete for the NFT airdrop is to "Register for the Launch" on the official SocialGames page and get a chance to be one of 30 lucky winners.
Rarible Airdrop
Rarible is a popular platform where you can mint your own NFT and later sell them on the marketplace. But, Rarible is often airdropping RARI or their governance token that owners can use on the platform for voting.
75,000 RARI tokens are airdropped every week and divided on a 50-50 basis between users who buy and sell on the platform.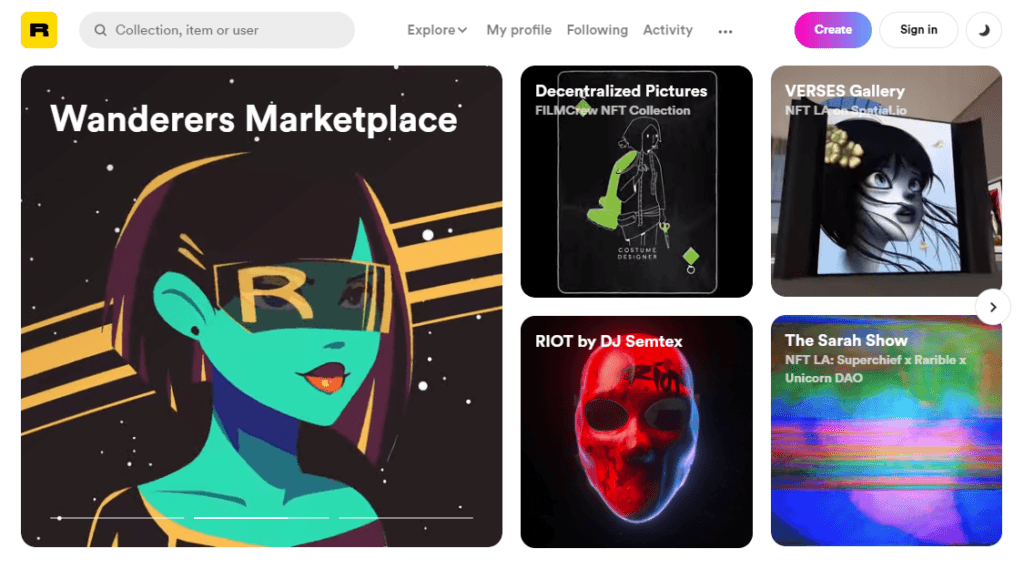 Top Goal Airdrop
Top Goal is a licensed GameFi metaverse with collectibles and NFTs related to football. Their recent airdrop was one of the best from the beginning of 2022, as there were many famous footballers and clubs offering support to the entire project.
The requirements for this airdrop were pretty simple; all users had to do was be active on all social media and add Top Goal to their watch list. Considering that some famous names are behind the project, it is promising to be a massive NFT in the near future.
Koi Metaverse Airdrop
Another blockchain-based game where users have access to NFT assets to enjoy the game and metaverse fish farming. The airdrop aims to increase the game's popularity, and creators are offering over 600,000 tokens to 56 winners.
It's completely based on referral links, so anyone can invite new people and be one of the lucky winners of the new NFT release. In addition, this marketing trick increases the number of users and thus the value of each NFT.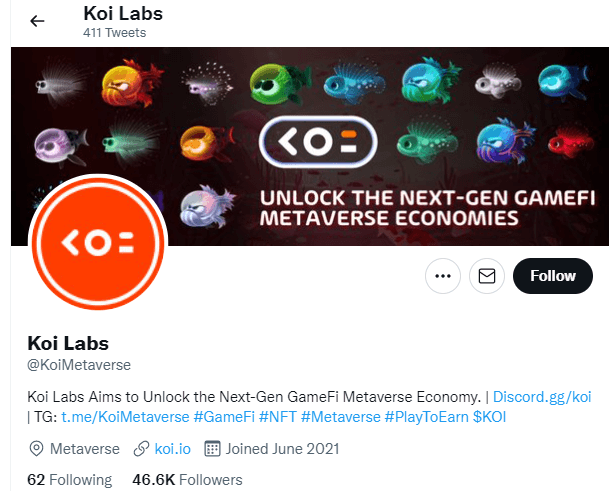 Are NFT Airdrops Safe?
NFT airdrops are a fantastic way to get started with the non-fungible tokens and discover the artists behind the projects. While most airdrops are a welcome surprise in your wallet, you might want to be careful with unknown and suspicious NFTs that appear out of nowhere.
Here are a few ways you can avoid airdrops scams:
If the creators are asking for a fee or payment to be made in order to claim your airdrop, it might be a red flag.
Never disclose private information like your passwords and secret phrases that might imperil your wallet. If the requirement to get the NFT is to share personal details other than your email address – skip it.
In case you don't recognize the NFT creators or the brand is unverified, don't interact with the airdrop until vetting if it's a scam on Twiter and Discord
Don't buy into phishing links and interact only with NFTs your support and follow on multiple channels. Minimize interactions with scam airdrops and instead hide these on OpenSea.