Is posting your wallet address safe? Crypto and NFT wallet users go through the dilemma of whether or not to share their wallet addresses publicly. Learn more.
Wallet or cryptocurrency addresses exist on a blockchain to display the outward and inward flow of digital assets like cryptocurrencies and non-fungible tokens. It makes the Web 3.0 system truly decentralized and transparent.
Read on to learn whether you should share such addresses publicly.
Is Posting Your Wallet Address Safe?
You can safely post the public address of your crypto or NFT holdings on a public forum. Also, you can post wallet addresses. After all, a wallet address is nothing but a collection of many (multi-blockchain wallets) or one (single-blockchain wallet) public key on the blockchain where the digital asset is stored.
Know This Before Sharing Your Wallet Addresses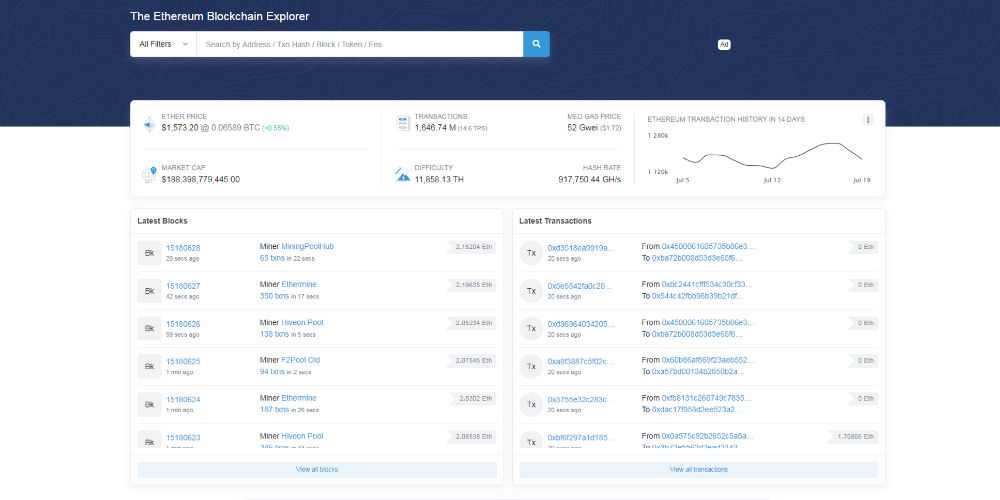 By default, all the wallet, crypto, or NFT addresses are visible to the public through the respective blockchain network. You can simply go to Blockchain.com and check the Bitcoin Explorer and Ethereum Explorer sections for all the public addresses that transact actively. However, it's a tedious task.
Before sharing your wallet address, you must understand the following components of an NFT/crypto wallet:
Private Key
A private key or address is one of the main two components of your crypto holding. A wallet, catering to many blockchains and digital assets, also comes with a private key.
If we consider the wallet or crypto holding account an email inbox, the private key is its password. You keep the public key with the utmost security and never share it with anyone. Remember, if you disclose this along with the public key to someone, they can steal your digital assets.
Public Key
The public address or key is the 2nd vital element of your crypto wallet or transaction. It's a cryptographic code. For example, 27 to 34 alphanumeric characters for Bitcoin public key and 42 character hexadecimal address for the Ethereum.
The public key is equivalent to the email address of the email inbox. You can share it with anyone to receive cryptocurrencies or digital assets.
Crypto Wallet Address Sharing Risks
Someone can use the public key to look up your portfolio. It makes you a target for the hackers if you've got millions in holdings.
When hackers know your public key and its underlying assets, you may become a target of phishing attacks.
If you use an easy-to-guess password, hackers will use your public key and Bruteforce tools to discover the pass key and steal all holdings.
You can't keep your cryptocurrency and NFT coins' portfolio a secret.
Crypto Wallet Address Sharing Precautions
Anyone with little knowledge of blockchain explorer tools can find your public key. That's a default system for blockchains. However, you can take the following precautions to safeguard your holdings:
Regularly check the wallet address. If you notice any discrepancy, contact the wallet host if it's custodial. For non-custodial wallets, you can contact Cryptocurrency Compliance Cooperative.
Never share the public key with anyone. Also, use the strongest possible password along with multifactor authentication protocols.
Don't open or interact with phishing emails since hackers will try to steal your wallet's public key using such spam emails.
How to Keep Your Wallet Safe
Since the public key isn't a secret anymore, you may want to take extraordinary measures to protect your digital assets from the bad players. Here's what you can do:
Using a Hardware Wallet
A hardware wallet is an offline crypto wallet that looks like a USB pen drive. It uses a USB port to connect to the PC. The hardware wallet stores the private key and cryptographic code of digital assets in a microcontroller. Some popular examples are Ledger Nano S, Exodus, Electrum, Mycelium, etc.
Spyware software can't access that physical chip. When you connect it to a computer that has an internet connection, the onboard software takes you directly to your wallet or holdings on a blockchain. However, if you lose the device, you lose the holdings as well.
Other Wallet Safety Measures
Always use a reputed and reliable exchange for digital asset transactions. Malicious sites may store your private key and later, empty your wallet.
Use SMS-based PINs or push notifications from mobile apps to access the crypto wallet.
Always access exchanges and wallets by typing in the exact website address. Never search for it on Google or use any links from emails as you can become a victim of phishing.
Change wallet passwords frequently and never re-use old passwords.
Never use public or free Wi-Fi hotspots for crypto transactions.
Don't link crypto public address identity to real life to keep yourself under the radar of blackhat players.
Is Posting Your Wallet Address Safe? The Final Words
Whether you share or not, your wallet address or public key is already in the public domain. It just needs an inquisitive and tech-savvy mind to discover the key.
But, they won't be able to cause you any damage until they hack the private key or fish it out of you through social engineering or phishing.