Endorsed by none other than Mike Tyson himself, Cool Cats is one of the hottest NFTs on the Ethereum blockchain. Learn what is Cool Cats NFT in this article.
Although cool cats have been providing entertainment to millions of internet users for decades now, Cool Cats NFT is only a recent invention. Launched in July 2021, this collection of randomized NFTs on the Ethereum blockchain has taken the world by storm, especially after getting the Mike Tyson seal of approval on Twitter.
The geniuses behind the project are four self-proclaimed nerds who share a passion for crypto, art, and "cool stuff." Clon, aka the Catoonist, is the leading illustrator and the one responsible for the renowned Blue Cat's signature appearance.
Elu joins Clon as the pixel wrangler and handles marketing and project management, while Tom, also known as Xtremetom, and Lynqoid are the developers. None of the founders had much internet presence before Cool Cats, but they've come together to create one of the biggest internet fads of the past few years.
Cool Cats NFT was invented as one of the first community-driven collections that aim to expedite crypto adoption and spread awareness of the possibilities of NFTs, as well as bring more utility to these digital goods overall. It's that community focus that has brought so much attention to this NFT in the first place.
Initially, the Cool Cats NFT was minted at .06 ETH, but since the community was looking for a more affordable project to get into, the founders decided to slash the mint price to just .02 ETH offering everyone interested a chance to participate.
While all the Cool Cats from gen one have been minted already, the community focus stays unchanged, and the NFT only continues to grow.
What is Cool Cats NFT?
In a nutshell, Cool Cats (generation one) are a collection of 9,999 unique, randomly generated NFTs that exist on the Ethereum blockchain. Each Cool Cat in the collection boasts features and attributes – face, body, hats, and outfits – that distinguish it from the rest, making for 300,000 possible combinations in the collection overall. A Cool Cat can be worth anywhere from 3 to 10 points based on its features.
As the community will frequently emphasize, every single Cat in the collection is Cool, but like with everything else, there's a gradation that makes some Cats significantly cooler than others. Cooler Cats will have more points and ultimately be worth more since they're rarer.
The points are determined based on your Cat's unique features – if your Cat has more common items such as a baseball cap and a regular shirt, for example, it will have fewer points. If it has unique items like an eyepatch or an ape outfit, it will have more points. The points can affect your performance during contests and raffles, and they'll be useful for breeding.
There are four main categories, ranging from Cool to Wild, Classy, and Exotic. Each is then divided into two subcategories.
Regular Cool Cats can be worth:
3 points, with 1,999 cats in total;
4 points, with 2,600 cats in total;
Wild Cats can be worth:
5 points, with 1,750 cats in total;
6 points, with 1,250 cats in total;
Classy Cats can be worth:
7 points, with 1,000 cats in total;
8 points, with 750 cats in total;
Exotic Cats can be worth:
9 points, with 500 cats in total;
10 points, with 150 cats in total.
Although Cool Cats started out as generative art with cute but simplistic feline characters, it's quickly evolved into much more. The developers created an entire Cooltopia ecosystem that introduces gamification elements that make NFTs even more exciting.
In Cooltopia, you can complete quests, visit the Cool Shop and the Marketplace, participate in events, and more. As the ecosystem expands, the developers hope to introduce new, community-driven elements to make NFT more inclusive and accessible. 
What Cool Cats NFT does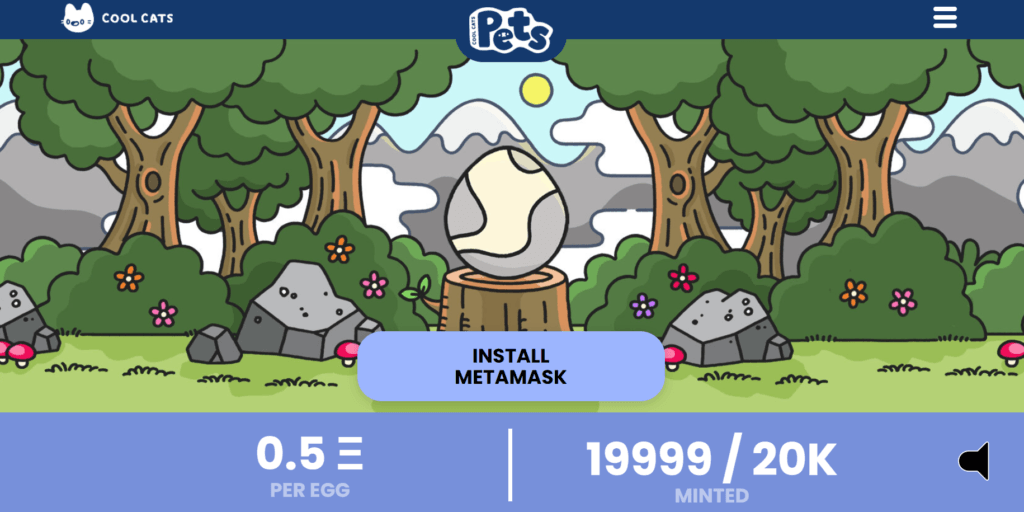 When choosing which NFT to invest in, one of the main questions you need to ask is: what does it do? Some NFTs are simple collectibles, and others are used as passes to real-world events like concerts. Others still are visual representations of cryptocurrencies.
Cool Cats are, first and foremost, your key to earning $MILK.
$MILK sits at the heart of Cooltopia. It's an Ethereum-based cryptocurrency that you can use in the Cool Cats ecosystem to enhance interactivity, encourage Cat-to-Cat communication, allow you to join quests, and much much more.
At the moment, you cannot buy $MILK, but you can earn it. All you need is a Cool Cat and a crypto wallet such as MetaMask. Your Cool Cat will earn you $MILK solely for existing, and, of course, the cooler your Cat is, the more it will earn.
Besides $MILK, all current Cool Cat owners will enjoy several additional perks. As mentioned, the project developers are heavily invested in their community, and they give 20% of all ETH they earn back to it through fun contests, raffles, and airdrops. Furthermore, they give Cat owners non-exclusive licenses, allowing them to do whatever they want with their personal NFTs.
Cool Cats NFT also opens the doors to Cool Pets, a recently dropped NFT that makes Cooltopia all the more exciting. Every Cool Cat can claim one Cool Pet (with the same token ID), which can evolve, go on quests, get bonuses, and earn you more $MILK. Cool Pets can also be minted for 0.5 ETH, although 19,999 out of 20,000 have already been minted.
Each Pet is unique, and its traits and final stage will depend on what you do with them and which items you give them.
How to Buy Cool Cats NFT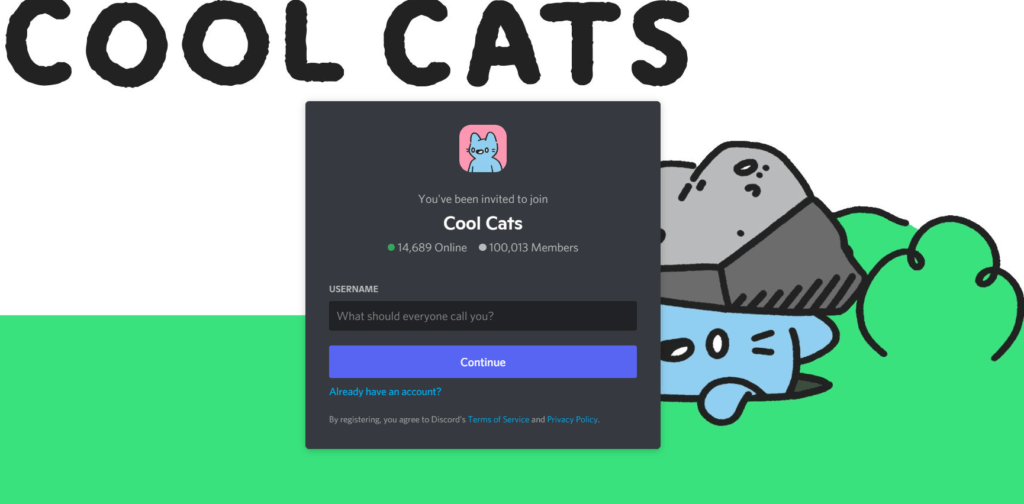 If you want to buy a Cool Cat, you might need to be prepared for a hefty investment, depending on when you make the purchase. Their price has significantly increased over the summer of 2021, but the good news is that regardless of how much you spend on Cool Cats, it could be well worth it, especially considering just how quickly Cooltopia is expanding.
If you want to buy Cool Cats NFT, the best place to start is the Cool Cats Discord. The vast community has all the information you'll need to get started, and it's a great place to meet other Cool Cat owners and learn from their experiences.
Once you've checked out Discord, you can move on to buying your first-ever Cool Cat. OpenSea is the easiest way to do it.
A vast majority of NFTs on OpenSea are traded with Ether, so you'll want to load your crypto wallet with enough Ether to cover the cost of the Cool Cat itself and all the accompanying fees. If you have enough currency, you can check out Cool Cat NFT listings on OpenSea and find the one you like the most.
Transfer your Ether to a web3 wallet such as MetaMask, and click on the "Buy Now" button. Approve the transaction from your MetaMask wallet, and you're good to go. Your Cool Cat will appear in the wallet you used to make the purchase, and you'll also be able to view it on OpenSea or check it directly on the Cool Cats website by looking up "My Cats."
The Future of Cool Cats NFT
Although Cool Cats NFT has taken the internet by storm, it's just getting started. As mentioned, the developers have big plans ahead, hoping to expand the Cooltopia and perfect their gamified economy. According to their road map, we should see new gamification elements such as Adventure Guilds, Cat breeding, etc.
While the future is never certain with cryptos and NFTs, it sure looks bright for Cool Cats. The more their ecosystem expands, the more value the Cool Cat and Pet owners will receive.