Learn about the what is a Chromie Squiggle NFT project created by Erick Calderon of Art Blocks.
Show somebody a Chromie Squiggle, and their first reaction is often, "People pay how much for these?"
Chromie Squiggle has become a signature generative NFT project over the past few years. At first glance, they look like a series of flashes of colorful lines, paint strokes, or squiggles. But they're interactive, unique, and change color and spectrum, all generated by code. So, what is Chrome Squiggle, and where did this NFT project come from?
Who Made Chrome Squiggle?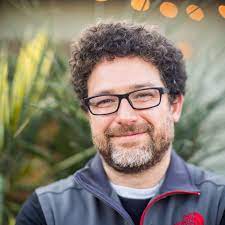 Erick Calderon, better known as Snowfro, is the creator of the Chrome Squiggle generative art project. Living in Houston, Texas, Calderon was born in Mexico City. For the first 18 years of his career, he ran a boutique ceramic tile company La Nova Tile. There, he worked on high-end architecture and interior design projects across the United States.
In his early 30s, Calderon worked on various artist projects relating to video projections, computer code, sculpture, and 3D printing. In 2012, he was inspired to play around with light and project following an Amon Tobin set at Coachella 2012. He also spent several years exploring generative art and creating the Chrome Squiggle NFT project. It was the first launch on Art Blocks, a widely-popular platform for generative art enthusiasts.
In 2020, Cauldron funded the launch of that platform by selling 34 of CryptoPunks, saying, "Our job is to host the best generative art by the best artists in the world, and we want to elevate generative art to the top leagues." The same year, Chrome Squiggle was minted.
How Was Chromie Squiggle Created?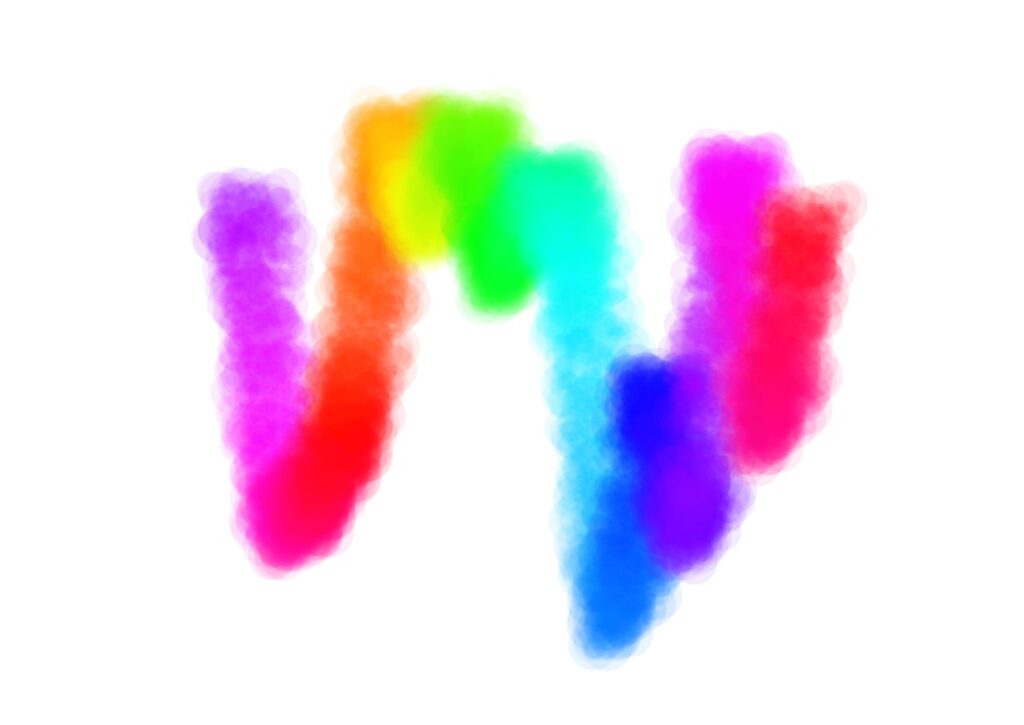 The Chromie Squiggle NFT or Squiggles is a 10,000-piece generative art NFT collection. The code or script for generating the unique Squiggles images exists as part of a smart contract on the Ethereum blockchain. Each Squiggle is one-of-one in that it's unique. It's also one-of-x, in that a Squiggle comprises one within a 10,000-piece collection, i.e. (one of one) of X. Calderon said about the conception of Chrome Squiggle:
"Originally, they were a proof of concept rather than an art form, but over time they became a recognizable thing that I'm now incredibly proud of. They were meant to be sweet and simple and clean, and they made people smile. But they were also created without any pressure, and I do think that creativity becomes infinitely more difficult under pressure."
Squiggles are unlike other NFTs, for example, Bored Ape Yacht Club. BAYC uses a peer-to-peer technology known as IPFS to distribute its imagery. Some purists argue it isn't a true NFT as the image isn't on the blockchain. To learn more, read our guide to IPFS and NFTS.
Users who interact with Squiggle code automatically generate a unique Squiggle image based on preset variables and traits. Anyone can play around with this code to generate interactive Squiggles or flashes of color, much like the Nouns NFT project. To learn more, read our guide explaining what is Nouns DAO?.
The resulting Squiggle appears in your browser, and you can manipulate it with keyboard strokes. But it's not an NFT or (one of one) of X. Only 10,000 Squiggles exist as NFTs created with a smart contract on the Ethereum blockchain. Calderon said about the importance of generative art:
"Generative art enables one person to impart their artistic vision to more works than they might otherwise be able to produce by hand. If artists could make 10,000 things by hand within a reasonable time frame, maybe generative approaches wouldn't be so effective."
Due to the nature of these NFTs, you can enjoy Squiggles (the NFTs or the freely created images) best on a large digital screen rather than as a print. That's because they change color and direction.
Chromie Squiggles is also the genesis collection for Art Blocks. They were the first curated collections to release or mint as part of Season One. Chrome Squiggle #7515 is the logo for Art Blocks.
How Much Are Chromie Squiggle?
Chrome Squiggle cost just 0.35. Eth to mint, in 2020. Despite the bear market, the floor price of Chrome Squiggle trended past 13 Eth in 2022. The creator fees are currently 7.5%.
In October 2021, ten unminted Chrome Squiggle NFTs were auctioned at Sotheby's for $478,800. Two of them were sold in 2021 for four million dollars.
That's not the only example of a big Squiggle sale. Chromie Squiggle #7583, a rare perfect spectrum Squiggle, sold for 922.5 ETH in September 2021. Chromie Squiggle #2855 sold for 420 ETH on the same day.
Chromie Squiggle Traits
97244 Chrome Squiggles minted initially. At the time of writing, 9700 are mined, while the final 300 are reserved for distribution to friends, family members, and collectors.
Like any generative art NFT, several traits and characteristics define the appearance of a Chrome Squiggle. Collectors argue some look like letters, animals, and shapes depending on how they combine the following traits and variables:
Standard or normal
Slinky
Fuzzy
Ribbed
Pipped
Hyper-standard
Hyper slinky
Hyper-fuzzy
Hyper-ribbed
Hyper-bold
Hyper-pipped
Each Chromie Squiggle is interactive. Anyone can visit the Art Blocks generator and change the animation speed and background using simple keyboard commands. The other characteristics or variables are:
Color direction
Color spread
Height
Spectrum
Steps between
Start color
End color
Segments
Steps
In each unique Squiggle, these hex pairs or parameters dictate the starting color, rate of change of the gradient, number of points, and other features that dictate the rarity of a Chromie Squiggle. Those interested can sort and filter Squiggles by rarity and traits, with the rarest and valuable being a perfect spectrum.
The Chromie Squiggle DAO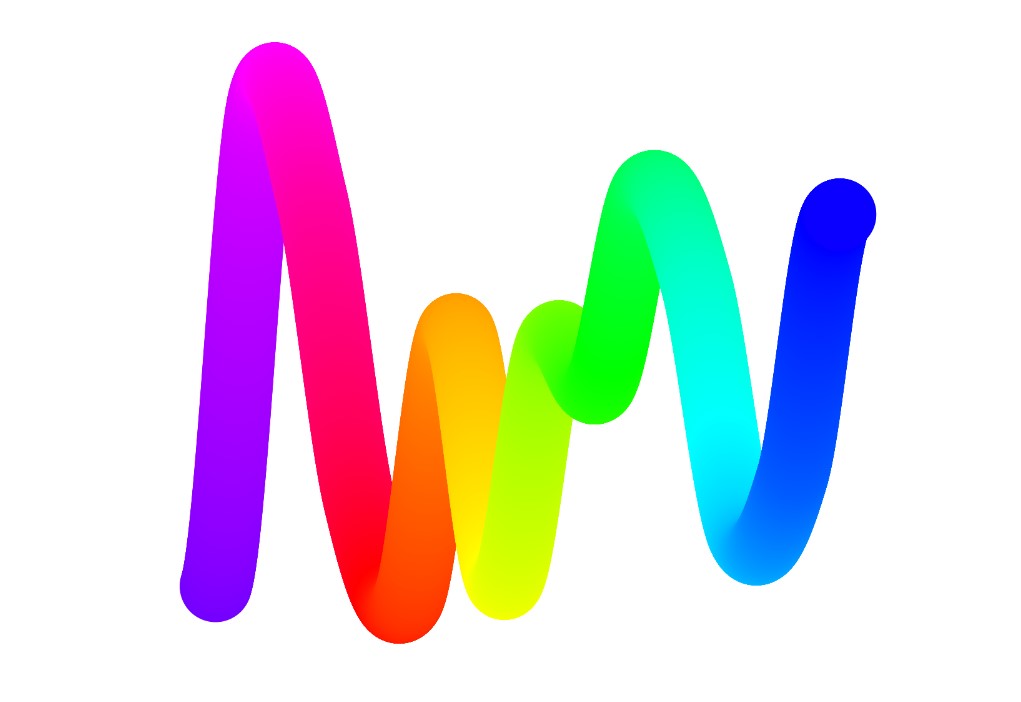 The Chrome Squiggle NFT has captured the attention of generative art collectors. A group of hodlers set up SquiggleDAO. This decentralized-autonomous organization aims to collect as many Chromie Squiggle NFTs as possible, foster loyalty to the project, and encourage cultural longevity. Holders can also claim a governance token and vote on the direction of the DAO.
Although the DAO was created and is governed by Chromie Squiggle holders, anyone can join the Discord community. It's a surprisingly friendly community for connecting with generative art fans, asking about the project, and identifying possible trades. Members can also pool their resources and participate in fractional Chrome Squiggle purchases.
Chrome Squiggle Competitors
Suffice it to say Chromie Squiggle is so unique and has few, if any, direct competitors or comparison projects. However, it draws inspiration from CryptoPunks, a 10,000, the signature onchain NFT project that lit "the fuse" according to Cauldron.
Art Blocks has released dozens of generative art projects since its Chrome Squiggle. However, the vast majority have a much smaller conception size, gravitating towards 1,000 or lower, with a few notable exceptions from Art Blocks Explorations. For more, read our guide to the best Art Blocks projects.
The Future of Chrome Squiggle
Chrome Squiggle is a pioneering generative art project and one of the few projects bucking the trend of the recent bear market. It's become the signature NFT of the Art Blocks platform and is regarded by many as a blue chip. The project maintains good sales volume. Squiggles regularly change hands among collectors and traders. Anyone interested can track the 90-day price history, which has bucked the trend of the NFT bear market.
In a recent interview, Calderon says about the future of Squiggles, "Originally, they were a proof of concept rather than an art form, but over time they became a recognizable thing that I'm now incredibly proud of. They were meant to be sweet and simple and clean, and they made people smile. But they were also created without any pressure, and I do think that creativity becomes infinitely more difficult under pressure.