Here are the best OpenSea alternatives for discovering, buying, and selling NFTs.
OpenSea is the most popular marketplace for buying and selling non-fungible tokens (NFTs), but many NFT fans prefer other marketplaces. I, like many NFT fans, use OpenSea regularly. But it charges high fees. OpenSea famously went down a lot during the bull run, although it's more stable these days. The marketplace also doesn't showcase more niche collections and NFTs from blockchains like Tezos.
If you're looking for OpenSea alternatives, good news. The NFT space offers many platforms for learning about, finding, and buying different types of NFTs. No, you won't find the Coinbase NFT marketplace on this list! Watch our video below now or read on!
Here Are The 11 Best OpenSea Alternatives
1. Blur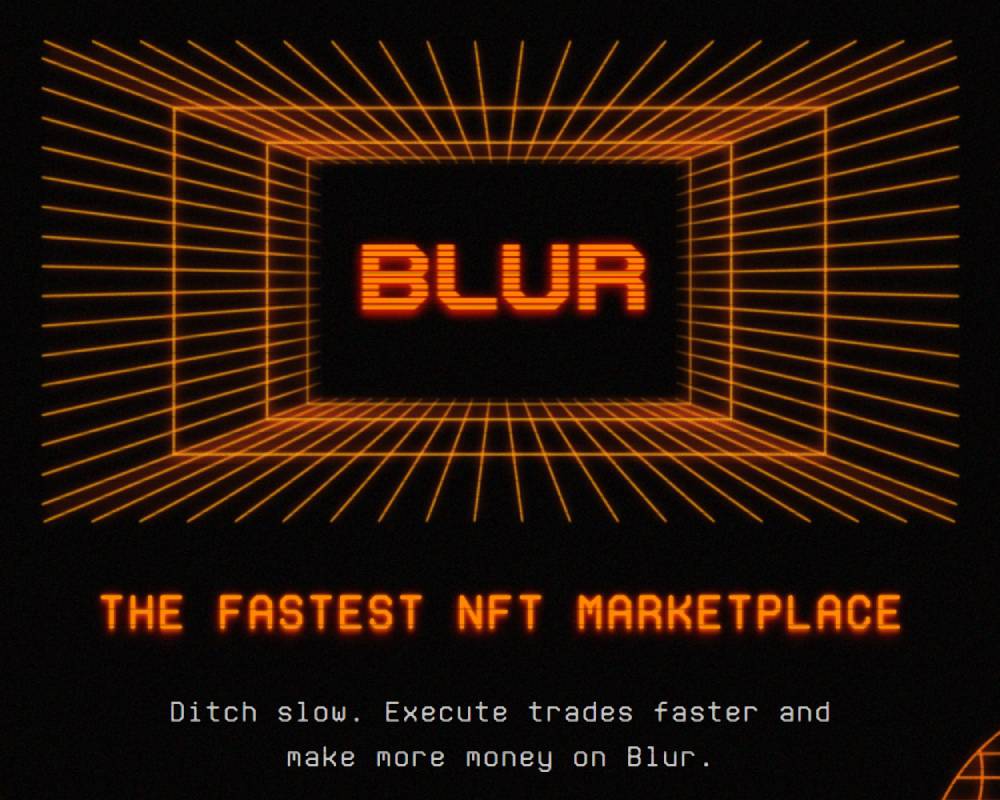 Blur.io is a marketplace for pro-NFT traders. It launched in 2022. Once you connect an NFT wallet, you can use it to buy across multiple NFT marketplaces, set price targets, and sweep the floor. It provides advanced analytics related to the top 1%, 10%, and 25% of collections, i.e., rarities.
Blur also offers advanced sales analytics. However, some projects restrict sales on Blur due to its approach to creator royalties. To that end, it began imposing a minimum royalty of 0.5% at the end of 2022. A token airdrop for users is imminent.
2. LooksRare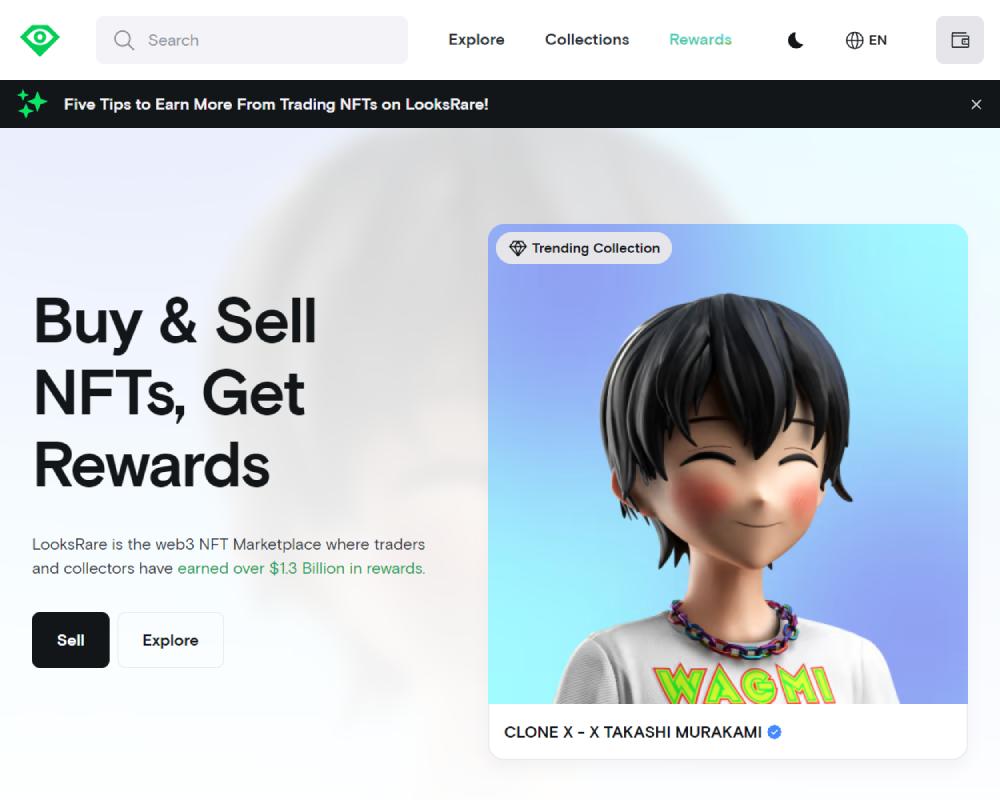 The launch of this NFT marketplace generated much hype in late 2021. It rewarded active NFT traders with $Looks token to win some market share. Holders of this token can stake it token to earn rewards for the marketplace or convert it back to Eth. Today, it describes itself as a "community-first" NFT marketplace. The marketplace still rewards users for listings and trades on this platform.
3. X2Y2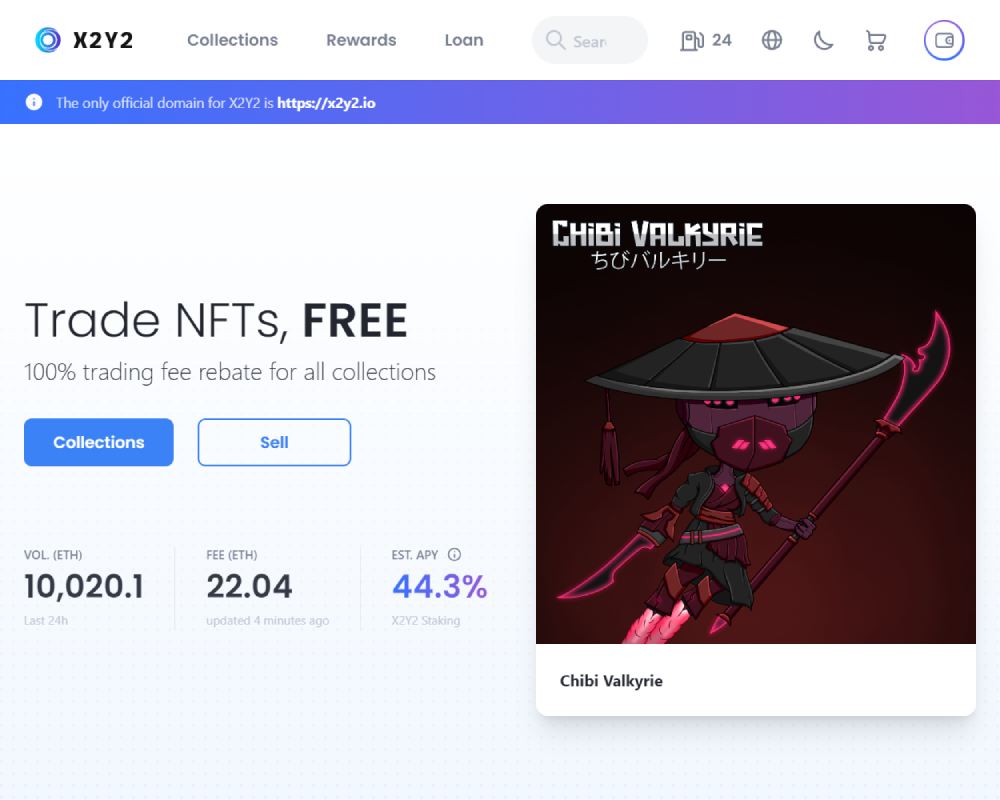 X2YX launched in late 2021. It works similarly to OpenSea and showcases the most prominent NFT collections by trading volume and market cap. However, some creators prefer to avoid listing on this platform due to its approach to creator royalties.
It supports trading NFTs for free. Much like LooksRare, traders earn rewards for using the marketplace over OpenSea. Alongside LookRare and Blur, it generates the most trading volume after OpenSea.
4. SuperRare
John Crain, Charles Crain, and Johnathan Perkins founded this OpenSea alternative in 2018.
SuperRare is useful for finding curated one-of-one collections and works by up-and-coming NFT artists. It offers an Instagram-type feed of NFTs for finding these more easily. Fans can also buy a SuperRare RarePass on the secondary market if they want to collect premium art. 250 passes exist, and holders receive art via airdrops. These sell for more than 17Eth, at the time of writing.
5. Nifty Gateway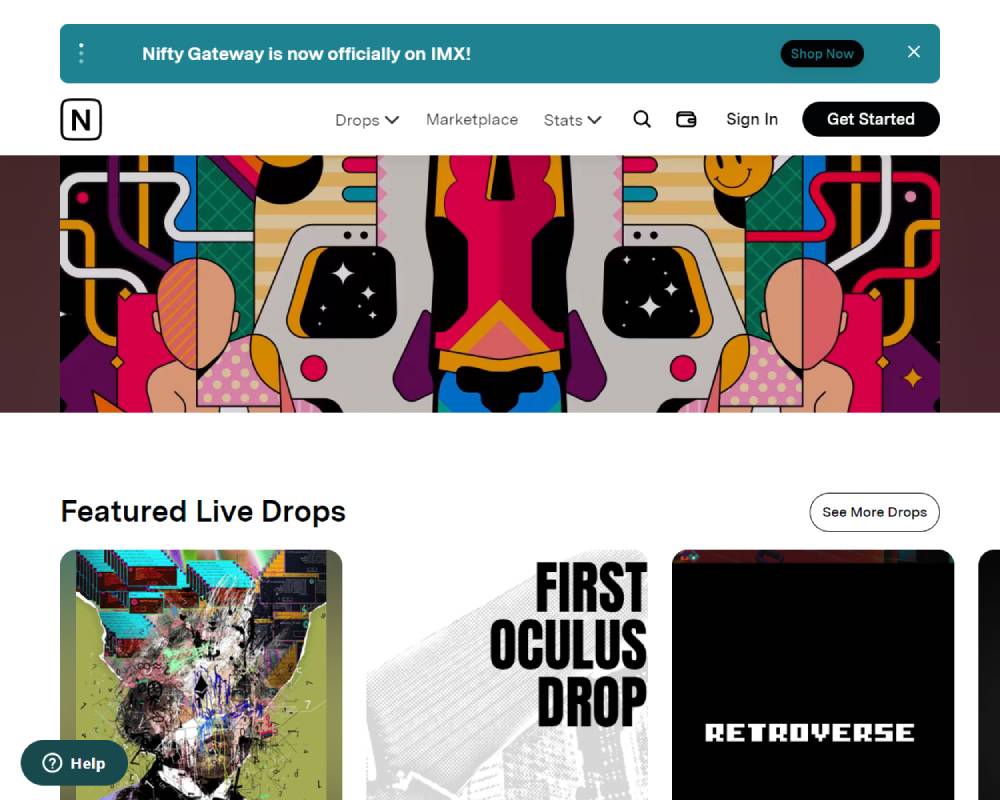 Duncan and Griffin Cock Foster founded this OpenSea alternative in 2018, and the Winklevoss Twins subsequently purchased it.
Nifty Gateway focuses on limited edition NFTs. The marketplace also has a partnership with Sotheby's. M by Pak is the biggest collection on this marketplace, followed by various XCOPY works.
6. Magic Eden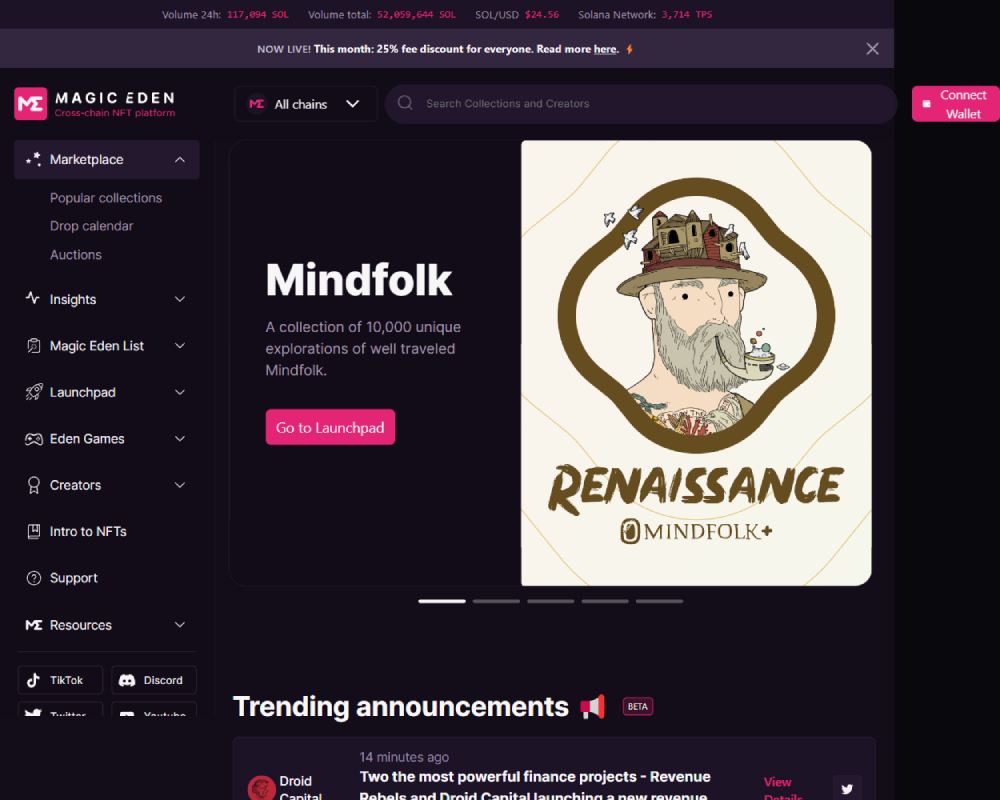 Ethereum NFTS are pricey. If you want to look outside this blockchain, Solana NFTS are more affordable, albeit riskier.
Ahmad Irshaid founded Magic Eden in 2021. It's the premier marketplace for Solana NFTs and Ethereum-based NFTs. More recently, Solana began supporting other blockchains, including Ethereum. DeGods is the best-known Solana NFT, although it's moving to Polygon. Read our guide to DeGods to learn more.
7. JPG.Store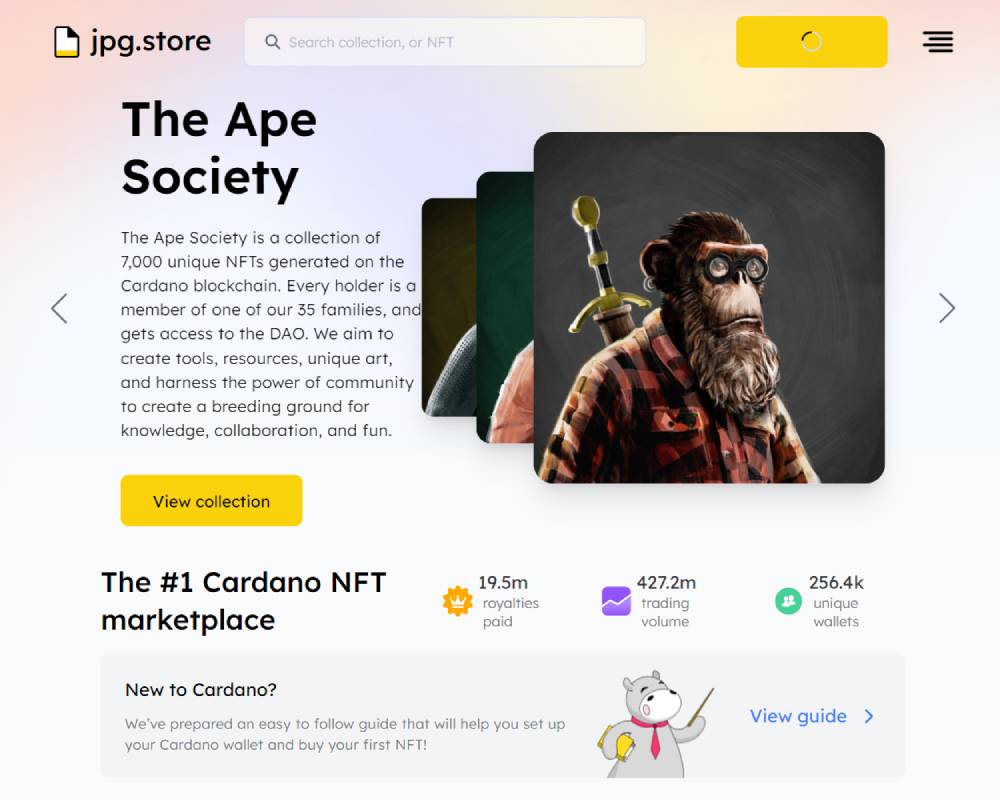 Why stop at Solana NFTs? Cardano NFTS are also relatively cheap compared to Ethereum blue chips. JPG.store is the largest Cardano marketplace. It was founded in 2021 by Blakelock, Shabro, and Yellowbutt.
The marketplace is easy to use and contains helpful guides for setting up a Cardano wallet and buying your first NFT with ADA. The Ape Society is one of the biggest Cardano NFTs with aspirations to become a blue chip.
8. fxhash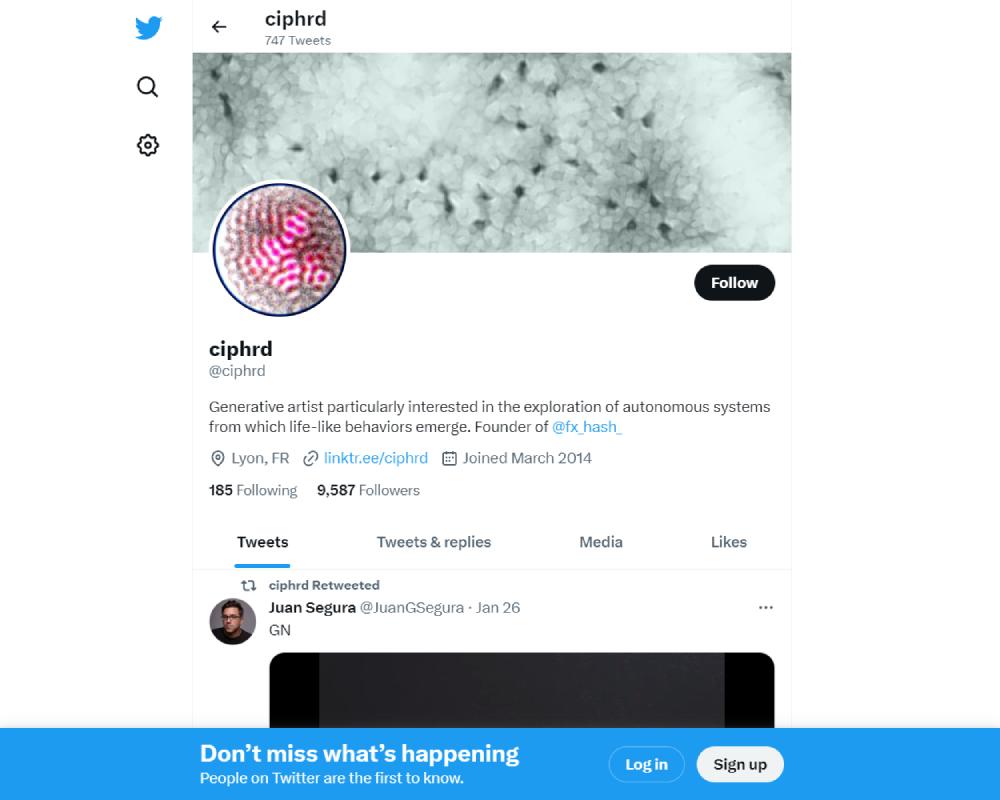 Ciphrd founded this Tezos-focused NFT marketplace in late 2021. It's a good place to start if you want to buy an NFT artwork but only want to spend a little. Garden, Monoliths by Zancan is the biggest NFT in this marketplace by trading volume. It's worth five figures, although NFT fans easily find much cheaper NFTs.
9. Tender.art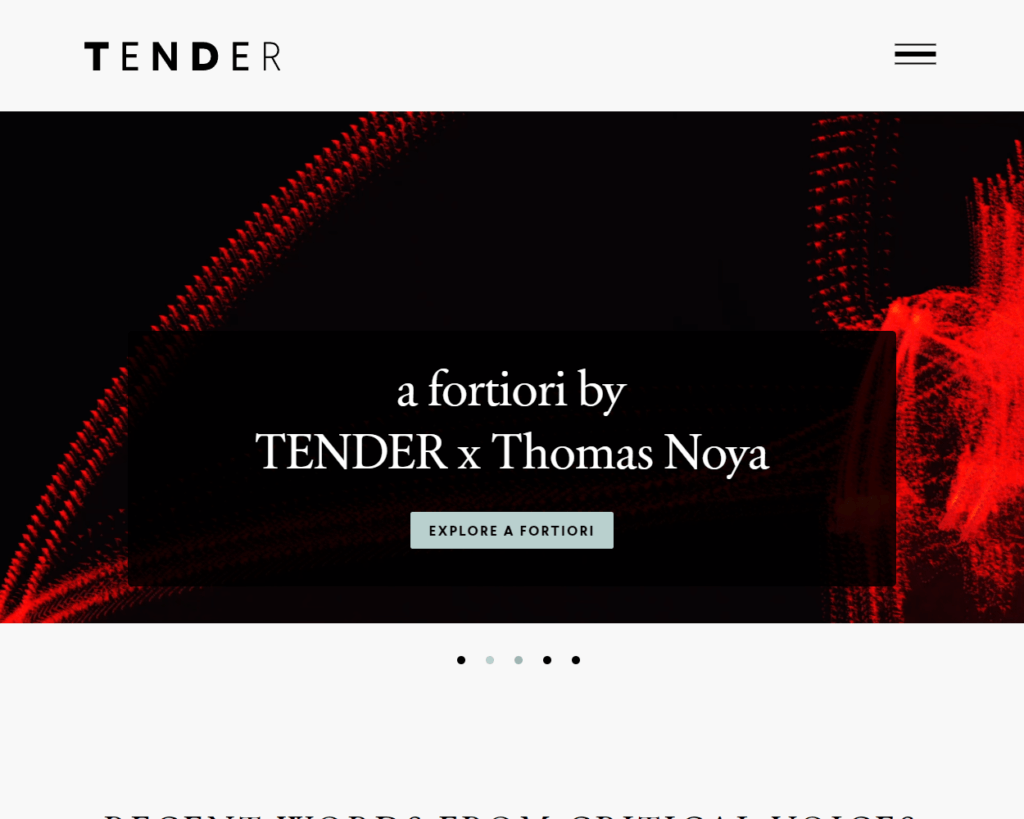 This marketplace is another popular curated platform for discovering generative NFT art, specifically on Tezos. Many of these are also sold on fxhash. It features an NFT drop calendar and interviews with creators. NFT collectors can buy passes, which start at 850 Tezos.
10. Sansa.xyz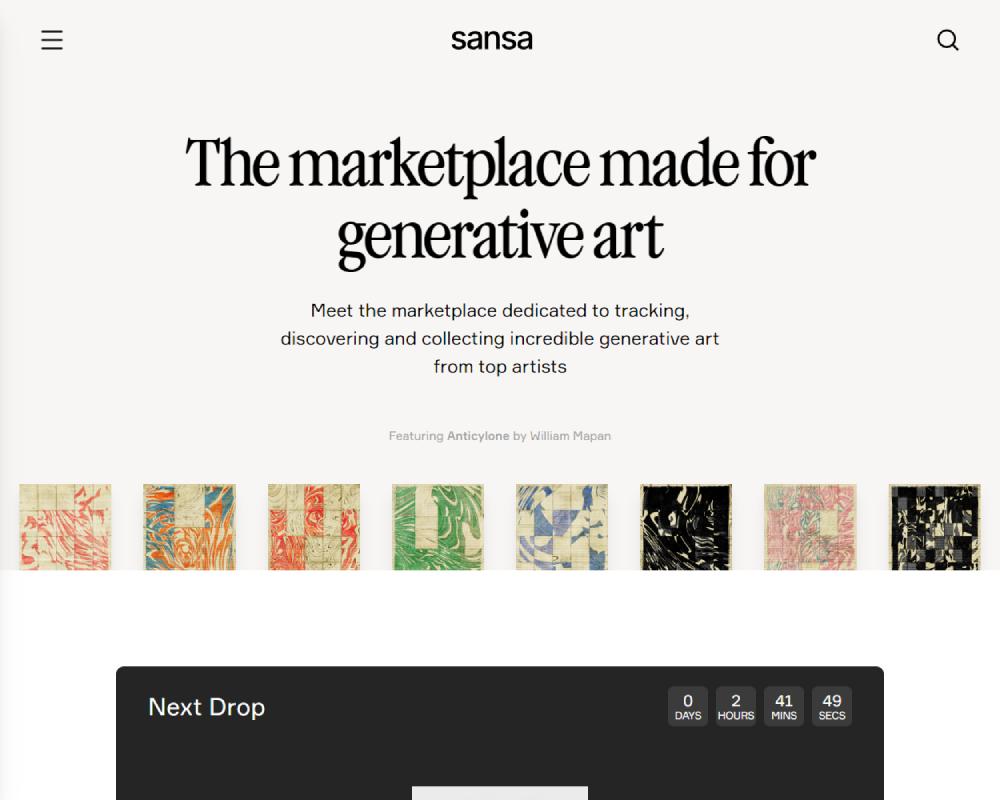 Sansa is an NFT marketplace designed to showcase generative art on the Ethereum blockchain. It showcases upcoming drops from Art BLocks and other generative art platforms and enables users to buy and sell them.
11. KnownOrigin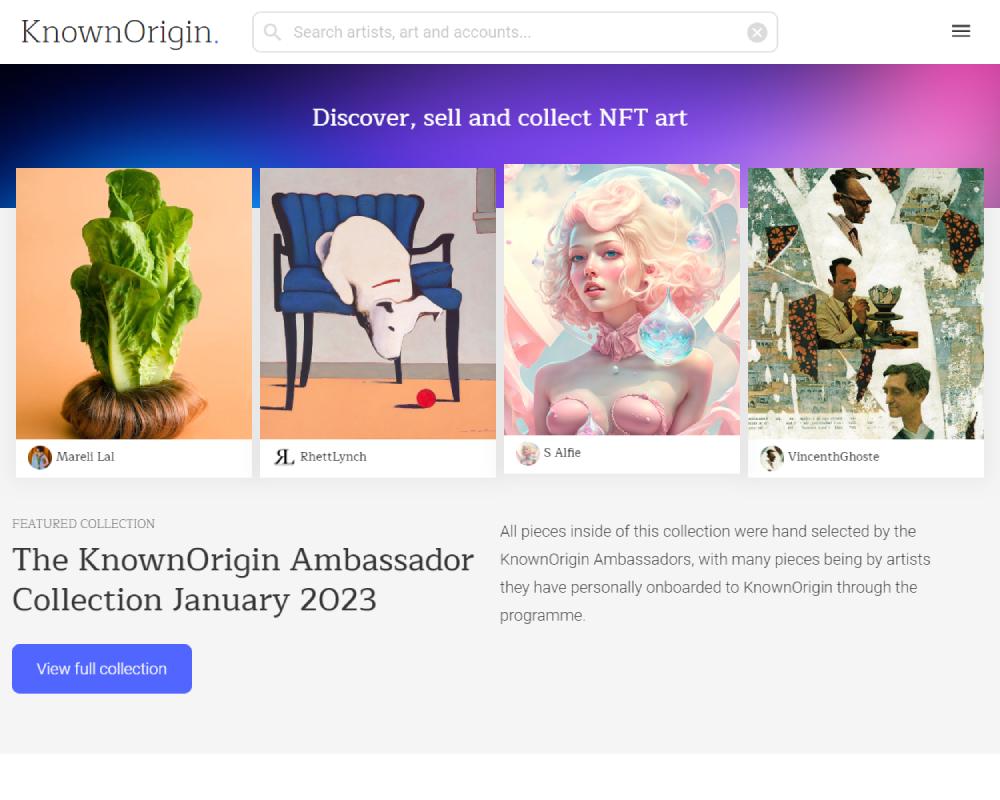 KnownOrigin is a marketplace for buying and selling one-of-one NFTS and genesis NFTs from noted and new NFT artists. David Moore, Andy Gray, and James Morgan founded this marketplace in 2017. XCOPY and Sabet are two of the biggest-selling artists on KnownOrigin.
Although finding cheaper NFTs on these marketplaces is possible, NFT buyers should exercise due diligence. Scammers often use alternative marketplaces to flip stolen and delisted NFTS at a discount to make a quick profit. Always question any NFTs listed significantly below the floor.
If you like this article, check out our guide to the best NFT music marketplaces.