Discover the best crypto and NFT art marketplaces for finding, buying and learning about NFT art.
Generative NFT artwork is fun to collect. I spent months browsing, using, and buying NFTs on some of the best and lesser-known NFT art marketplaces.
They show case NFT artwork differently and often have varying approaches to discovering and buying these specific types of NFTs. If you're interested in collecting these types of NFTS, here are the marketplaces to try.
1. OpenSea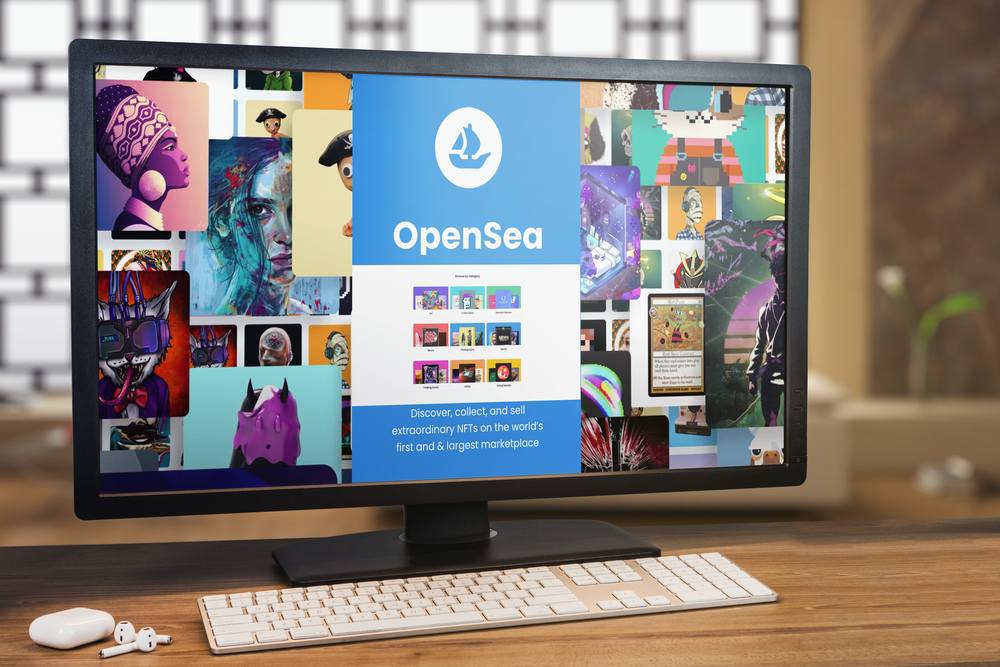 OpenSea is the biggest and most well-known NFT marketplace. It features a dedicated section for generative NFT artworks and also helpfully categorizes drops and applies relevant traits. But it's difficult to find the right types of generative art here as OpenSea often lumps these NFTS in with other NFT collections like PFPS and gaming NFTs. By all means, start here before moving on to more specific NFT art marketplaces.
2. Rarible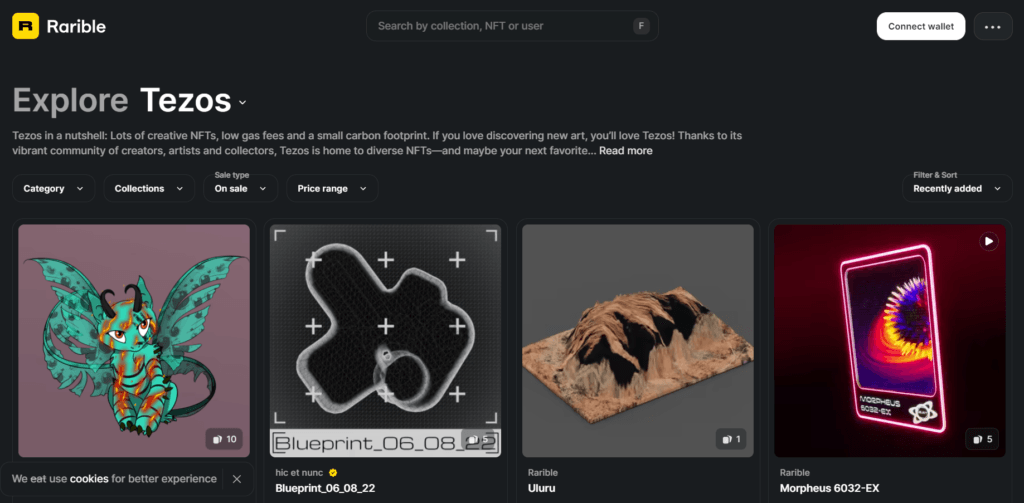 The Rarible NFT marketplace was founded in 2017 by Alexander Salnikov and was the first aggregated marketplace to enter the space. It supports Ethereum, Tezos, Immutable X, Polygon, and Solana NFTs. It features a user-friendly interface and supports a variety of assets.
It's easy for NFT art creators and collectors to navigate and find good NFT artworks. It also offers incentives in the form of ERC-20 token $RARI for listing and buying NFTs. It doesn't have the same type of analytics as OpenSea. Also, watch for delisted tokens on other marketplaces being sold here.
3. Art Blocks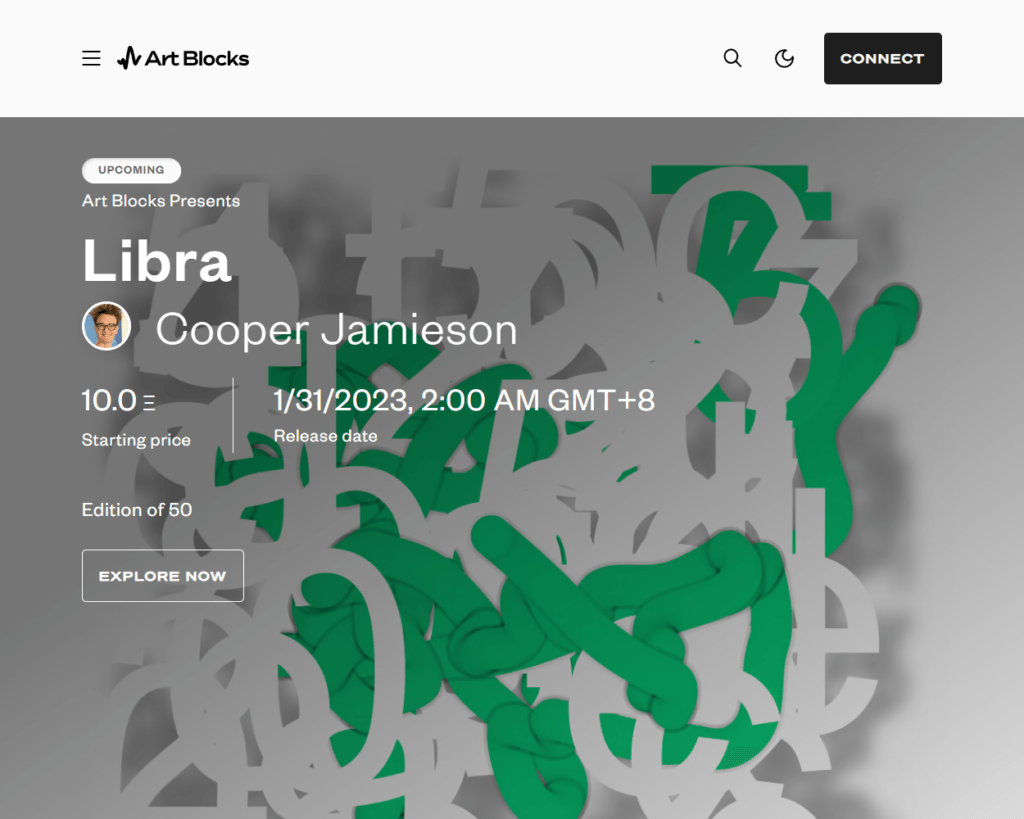 Art Blocks is the premier platform for finding generative art on the Ethereum blockchain. Its founder Snowfo created the first ArtBlocks piece: Chromie Squiggle.
Art Blocks drops several weekly collections from its Curated, Presents, and Pace collections. Curated are usually the most valuable. The Art Blocks board picks these for their artistic and technical merits. However, many notable exceptions exist from other Art Blocks collections, including The Eternal Pump by Dmitri Cherniak. To learn more, read our guide to the best Art Blocks projects.
4. Sansa.xyz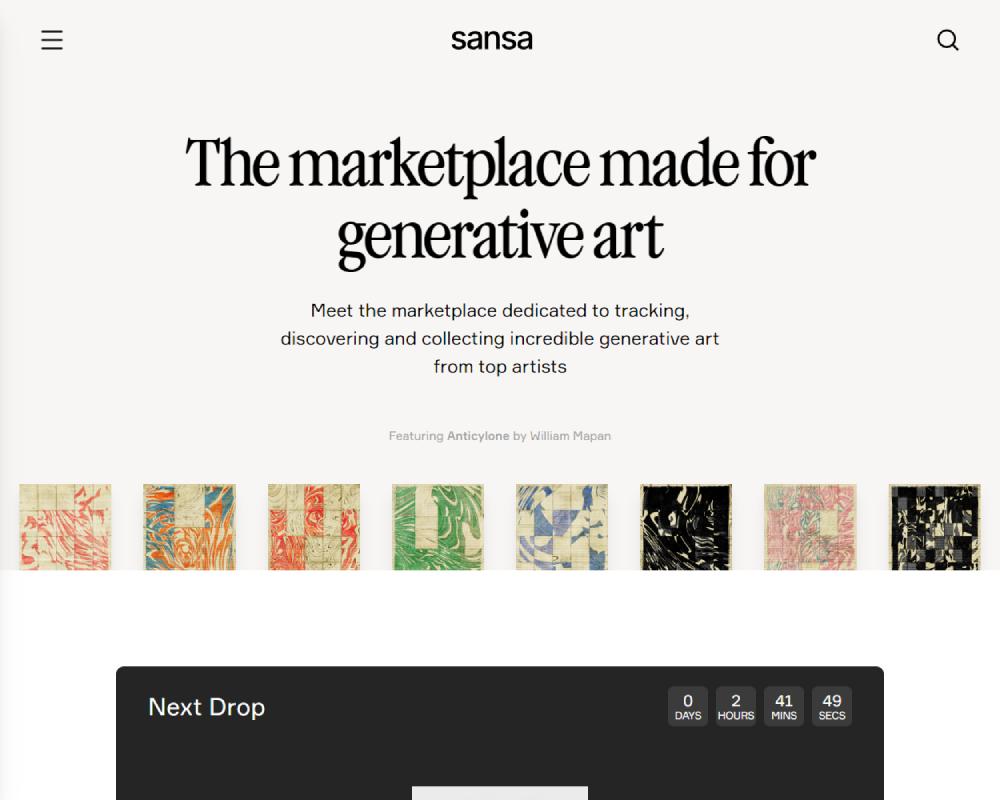 If you like what's on Art Blocks. Enter Sansa. It's a newer NFT marketplace designed to showcase generative art on the Ethereum blockchain. It showcases upcoming drops from Art Blocks and other generative art platforms and enables users to buy and sell them.
You can use this marketplace, much like OpenSea, to research, bid on, and buy NFTS. The critical difference is that these are NFT artworks rather than PFPs, apes, or traditional NFTs. It's popular in the Art Blocks Discord too.
5. SuperRare
John Crain, Charles Crain, and Johnathan Perkins founded this OpenSea alternative in 2018. SuperRare surfaces curated one-of-one collections and NFTs by up-and-coming crypto artists.
It offers an Instagram-type feed of NFTs for finding these more easily. You can also buy SuperRare RarePass and get airdrops for curated artists. These sell for more than 17Eth, at the time of writing.
6. Nifty Gateway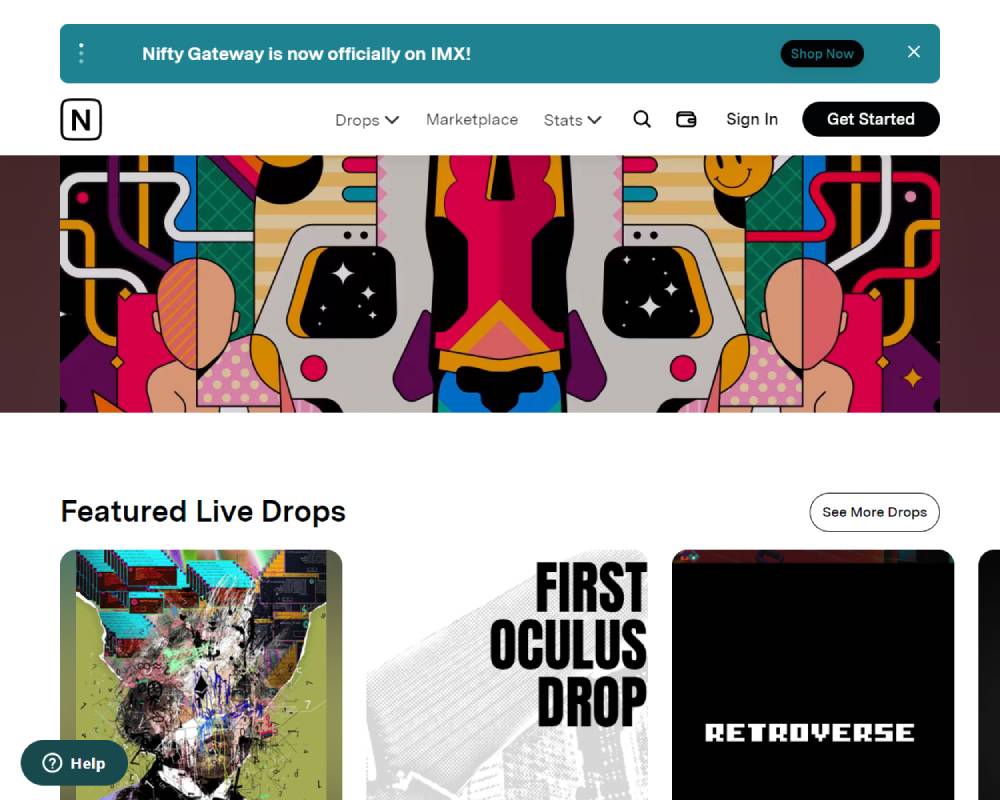 Duncan and Griffin Cock Foster founded this OpenSea alternative in 2018. They subsequently sold it to Gemini and the Winklevoss Twins.
Nifty Gateway features limited edition NFT artworks. M by Pak is the biggest collection on this marketplace, followed by various XCOPY works. This marketplace notably partnered up with auction house Sotheby's for the release of Pak's The Fungible collection.
7. GEN.art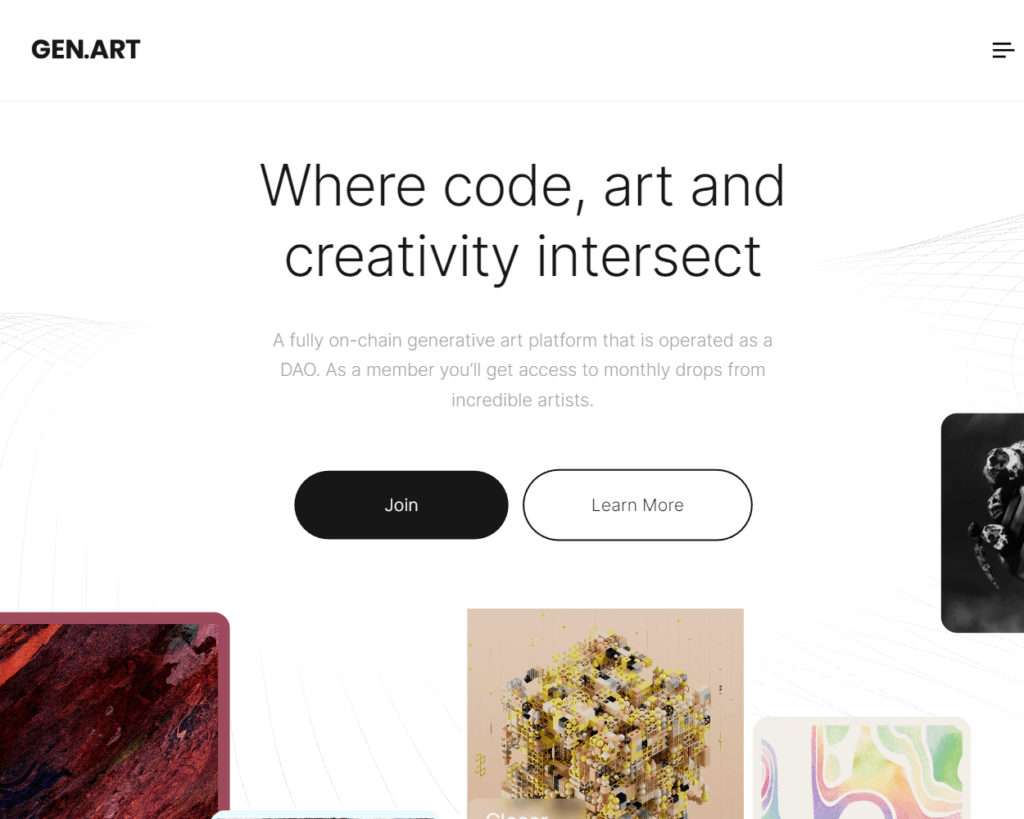 This generative art platform is a community for fans of new and more established artists like itsgalo and Moodsoup. It claims 5,100 members. All passes are minted out, but fans can buy one on OpenSea for approximately .13 Eth. For that, you can claim a governance token ($genart) and get access to monthly drops. Don't expect any gas wars!
8. KnownOrigin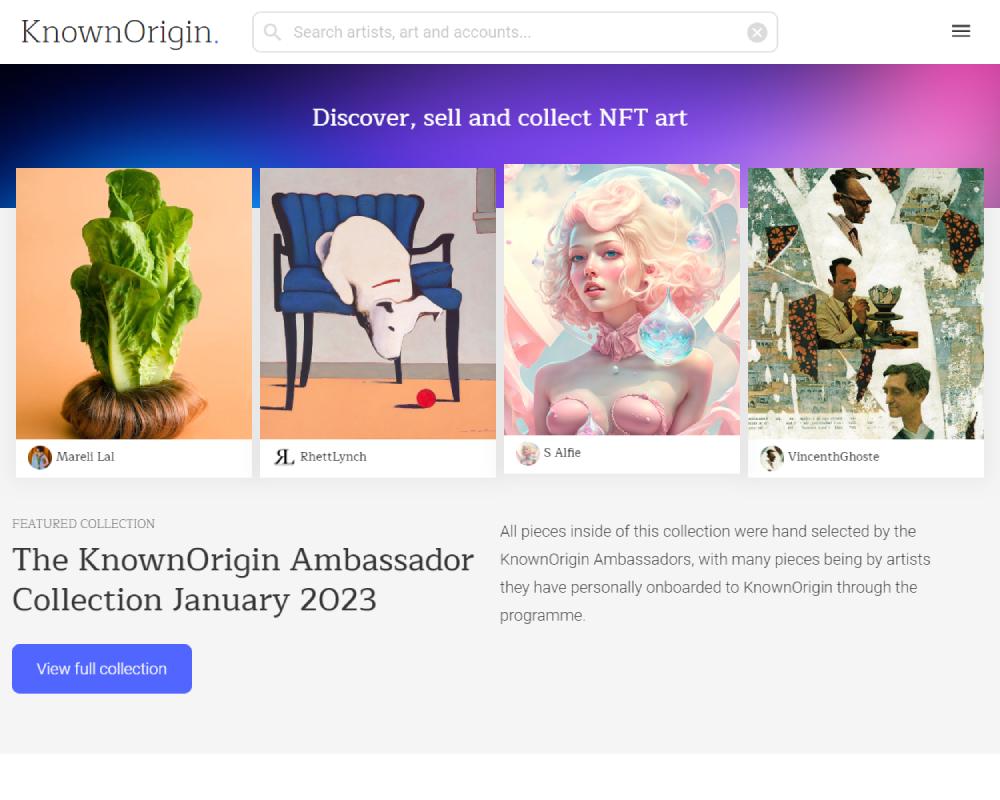 KnownOrigin is ideal for buying and selling one-of-one NFT artworks from new and well-known NFT artists.
David Moore, Andy Gray, and James Morgan founded this marketplace in 2017. XCOPY and Sabet are two of the biggest-selling artists dropping on KnownOrigin. The team behind KnownOrigin handpicks and promotes collections for artists accepted onto the platform, similar to Art Blocks.
9. FX.hash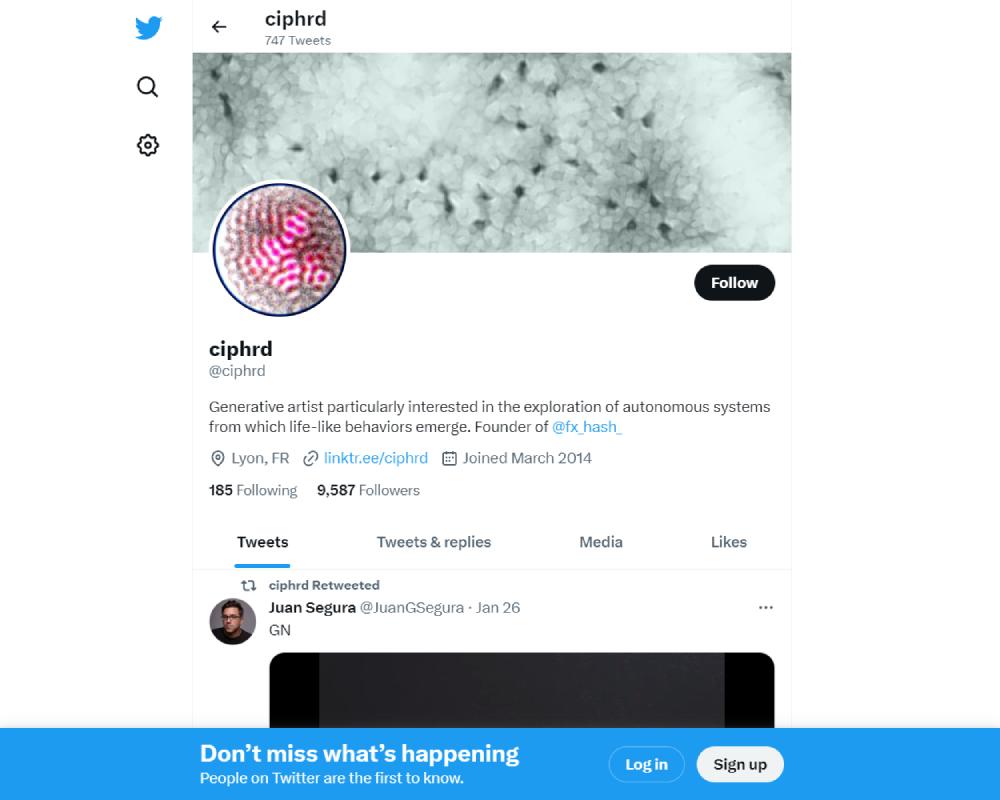 The Tezos blockchain is known for offering affordable generative art NFTs. Ciphrd founded it in late 2021 at the tail-end of the NFT bull run.
It's an excellent place to start if you want to buy an NFT artwork but only want to spend a little. Going by trading volume, Garden, Monoliths by Zancan is the biggest art collection on this marketplace. That said, NFT art fans can easily find much more affordable artwork than on Ethereum.
10. Tender.art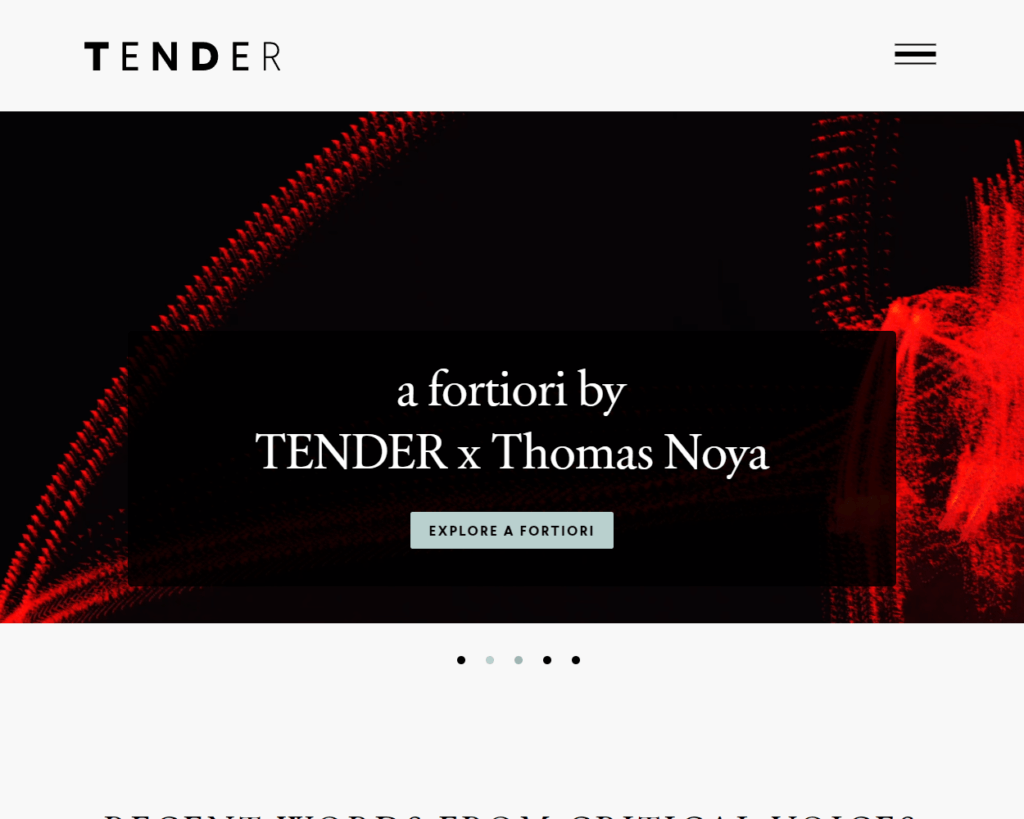 Navigating the NFT art space can be tricky due to the sheer volume of projects and artists. Enter Tender. It's a popular Tezos platform curated platform that curates generative NFT art. Many of these are also sold on fxhash. You can browse a featured drop calendar and read interviews with artists. NFT collectors can buy passes, which start at 850 Tezos.
11. Artacle.io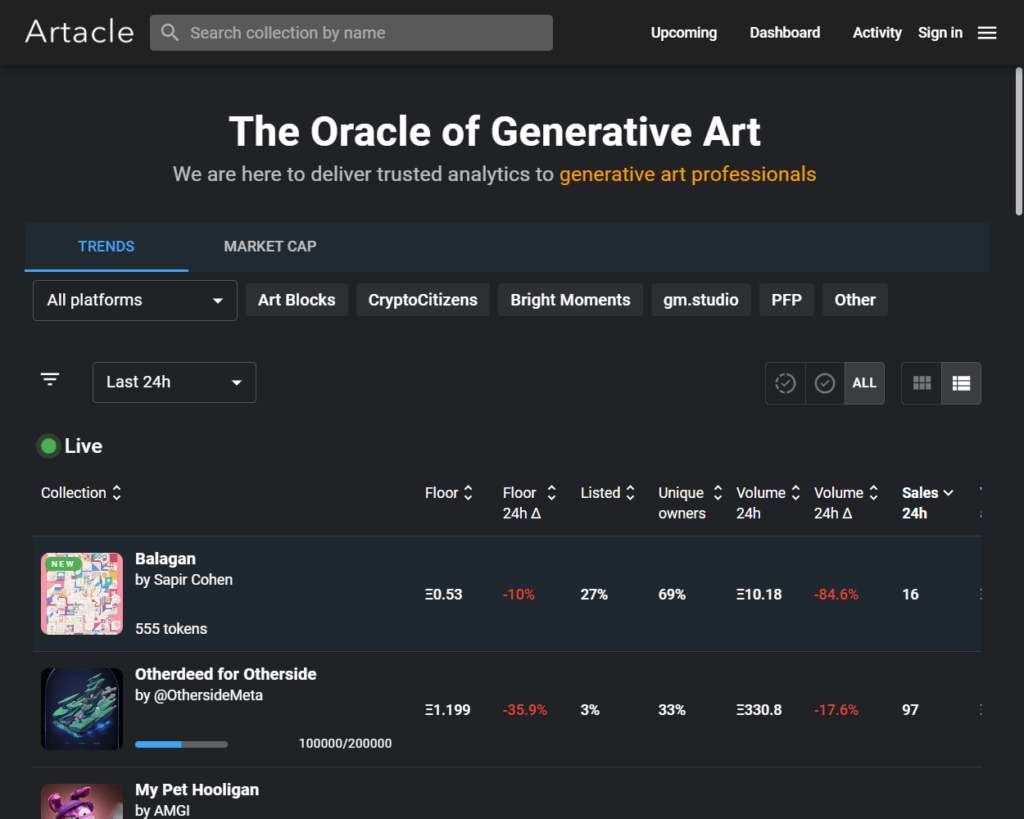 Artacle.io is a marketplace aggregator focusing solely on generative art. It uses AI to scan marketplaces like OpenSea and Art Blocks. You can't buy directly on this platform, but it's an excellent first port of call for discovering trending collections.
New NFT marketplaces and aggregators emerge regularly. When doing your own research, be wary of clicking on Google Ads. Often these link to nefarious built by scammers. Instead of granting access to artworks, they'll drain your wallet of Eth! So, double-check and verify the URL And always use a burner wallet. To learn more, read our list of NFT security tips.