Learn about how Music NFTs work, their impact on the music industry, the best NFT marketplaces, and the top nft music projects.
When we think of Non-fungible-tokens (NFTS), we normally imagine digital art projects and buzz words like metaverse and blockchain, not music.
Therefore, it might seem strange to find out that the music industry's foundations are being shaken up as household names such as Snoop Dogg and the Kings Of Leon have started to embrace NFTs.
In this article, we're going to take a look at what these NFTs exactly are, the music NFT marketplaces where you can buy into the projects, and the top 5 music NFTs.
Music NFTs Explained
Although it seems like a music NFT is the same as buying a track through iTunes or streaming it on Spotify, this is not the case.
When you purchase a Music NFT with cryptocurrency, you gain ownership of the underlying creative asset. You're not just buying the right to listen to your favorite hip-hop artist's newest album.
The concept is similar to buying a piece of digital art or a digital collectible like a Bored Ape or a CryptoPunk on the Ethereum blockchain, the artist mints the date onto the blockchain, you pay for it in ETH, and a smart contract executes the transaction that then guarantees you proof of ownership.
But why would you bother paying extra to own NFTs of tracks if you can listen to them anyway? Why would an artist want to NFT their work? To answer these questions, let's look at the use cases driving the NFT music trend.
NFT Music Use Cases
Blockchain technology has the potential to revolutionize the music industry for both artists and fans.
Music NFTs are hosted on the Ethereum (ETH) blockchain instead of a centralized streaming platform such as Spotify or Apple Music, and they remove the need for record labels which has created dozens of benefits for listeners and artists.
As a developing ecosystem, we probably haven't identified all of its use cases, but we've got a list of the top 5 so far for you below.
1. No Third Party
The decentralized nature of Ethereum essentially cuts out the intermediaries standing between fans and artists.
While music streaming services and record labels take a massive cut of the money generated by musicians, artists have more control over how much they charge and receive for their work on the blockchain.
2. No Subscription
To stream music on Spotify or any other streaming platform, you'll need to pay a subscription, but with Ethereum, anyone with an internet connection can stream.
3. Investment
If you pay for a track on a streaming platform, you don't stand to benefit financially from the purchase. However, if you own a piece of music as an NFT, for example, a limited edition song from your favorite rapper, and it becomes a hit, the price of your NFT could wee appreciate and net you a positive return.
4. Crowd Funding
Record labels have held the keys to success for musicians as they've been the ones with the cash needed to produce albums and music videos.
NFTs allow artists to crowdfund albums by selling tokenized parts of the project to fans and then using the money raised to fund projects.
In addition, as all NFTs are unique, artists know which fans own them and can choose to reward them for their loyalty and support.
5. Limited Edition
There has never been a more well-matched partnership than limited edition music and blockchain technology. When an artist releases an NFT album or tracks, the Ethereum smart contract can restrict how many copies can be created.
Once all the limited edition NFTs are sold, the only way fans will be able to buy them is by trading them with someone who owns one of the tokens.
Top Music NFT Marketplaces
If you're impressed with the use cases driving the NFT music ecosystem forward, you might consider picking one up (no financial advice, DYOR!).
We've got a list of the top NFT markets for trading music NFTs where transactions can be executed safely and quickly with almost no danger of scams.
OpenSea is the biggest NFT market and home to some of the most well-known NFT collections. The NFT marketplace has moved into the Music space by launching a dedicated Music collection page.
Artists can mint music NFTs on OpenSea, and fans can buy them directly on the site and have them sent to their Metamask wallets.
Catalog is an NFT platform that trades specifically in single-edition NFTs, better known as 1/1 NFTs in the community. Several million dollars worth of NFTs have been traded on the site, and it hopes to grow into an OpenSea competitor.
The BeatFoundry focuses on the generative music NFT market. Generative NFTs are developed through collaboration between human developers and artificial intelligence. If you want to learn more about this NFT technology that has been used to create many of the most successful projects on the market, check out our guide to NFT Generative art.
The Leading NFT Music Projects
Music NFTs could well be the future of music, and even though it's early days for this branch of the NFT space, several successful projects have already been launched. We've got a list of the top projects for you right here.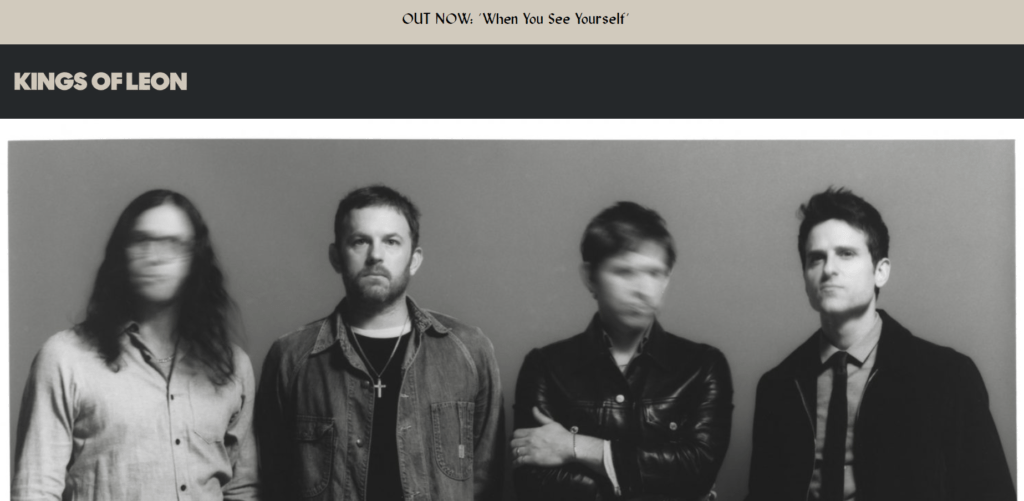 The world-renowned rock band from Tennessee in the United States were the first artists to drop a music NFT bundle when they released their new album on streaming platforms last year, 2021.
The 'When You See Yourself' album's NFT bundle was sold on Ethereum and consisted of exclusive versions of the album, digital artwork, and a lifelong concert pass.
The NFT bundle sold for around $2 million, and it was one of the first high-profile music NFT projects that enjoyed commercial success.
Since the NFT drop, the Kings of Leon have continued to promote blockchain technology in the music industry.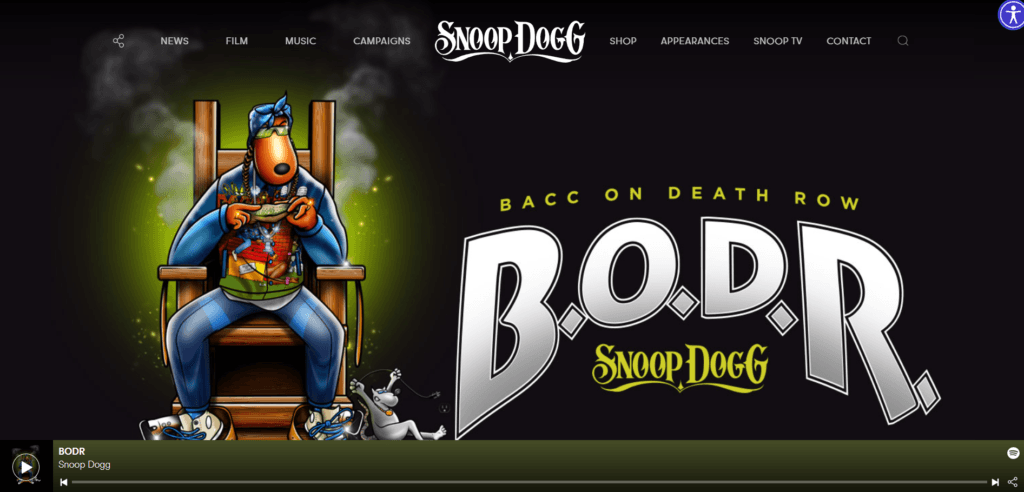 Snoop Dogg is one of the most famous rappers globally; having secured his place as a hip-hop legend Snoop became a successful Hollywood actor, and now he's been making waves in the NFT space.
In early 2022 Snoop released the B.O.D.R. (Back on Death Row) album along with 25,000 Stash Box NFT priced around $5,000 on the Gala Games Music Store.
The NFT drop has been an astounding success, with an estimated revenue of over $100 million.
Stash box holders have received exclusive content such as comics, films, and concert tickets, and they can accept more in the coming years.
Snoop Dogg is seen as an NFT ambassador in the music industry, having launched several successful projects. He recently acquired the Death Row record label, which he plans to turn into a dedicated NFT label.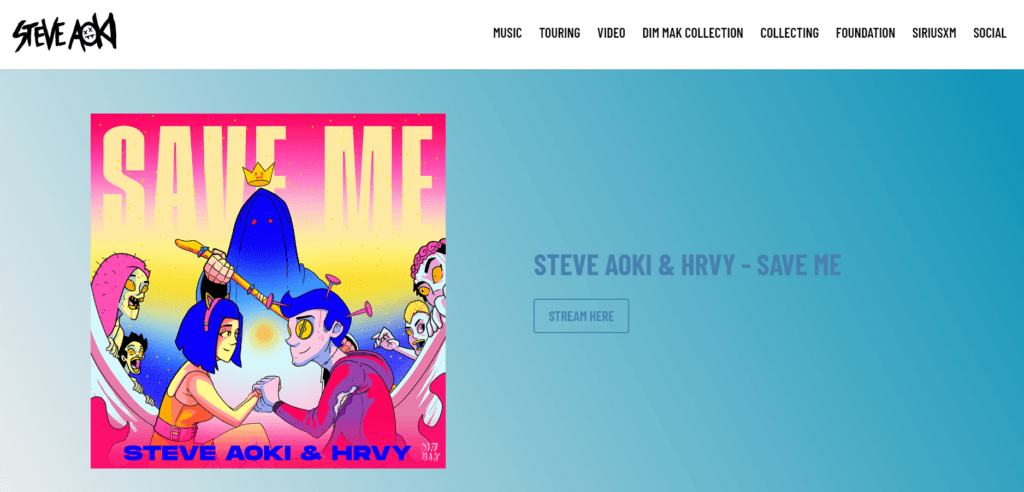 Steve Aoki is a grammy nominated producer and D.J. who has thrown himself headfirst into the NFT space over the last couple of years.
Aoki claims to have made more money from his NFT projects than from the royalties paid by streaming platforms which shows the power of this technology.
The D.J.'s most well-known NFT drop was the Dream Catcher collection made up of various audiovisual pieces of art and sold for over $4 million.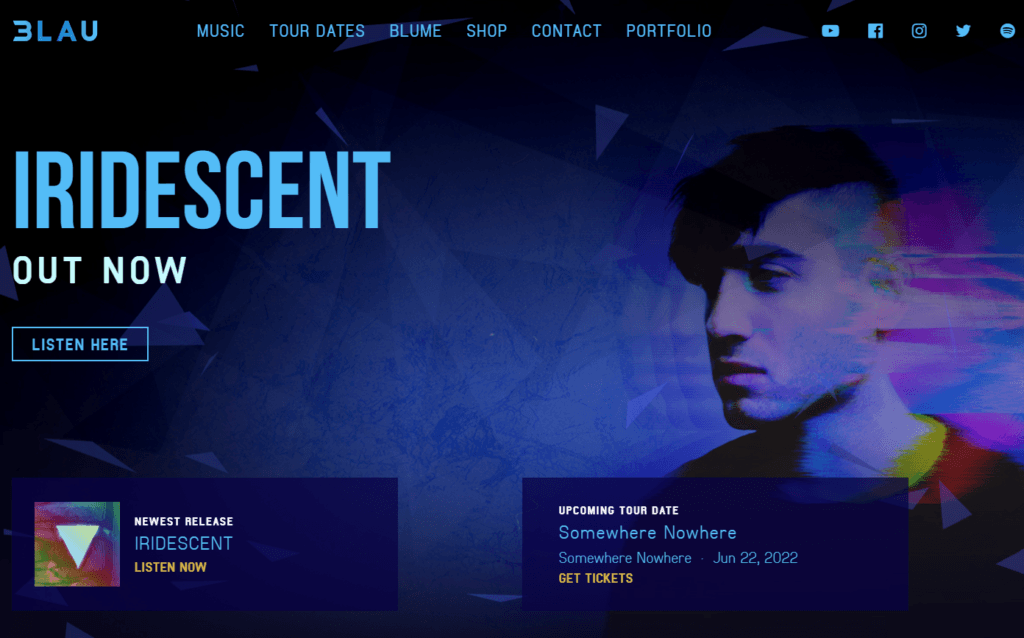 The D.J. and producer known as 3LAU got has made well over $10 million in NFT sales.
In 2021 he released the Ultraviolet NFT collection made up of river 30 different NFTs such as limited edition vinyl, unrelated tracks, and custom songs that can be influenced by the user – the collection netted over $11 million.
3LAU has gone beyond selling NFTs and became the co-founder of Royal, an NFT music marketplace that focuses on helping artists get the royalties they deserve.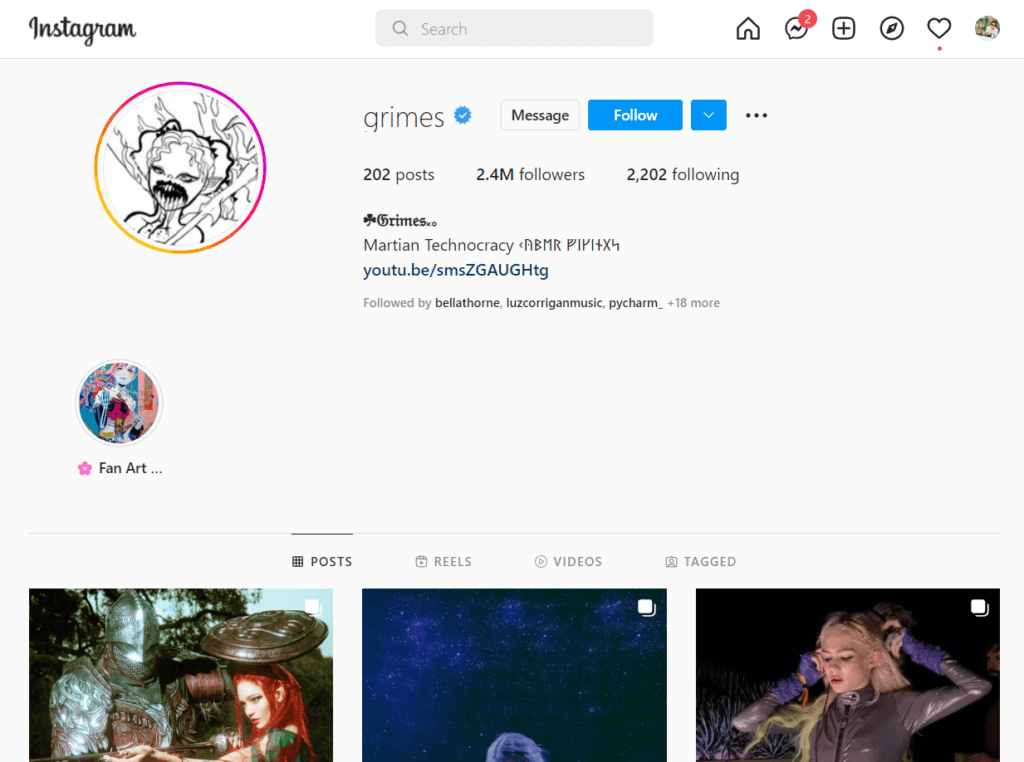 Grimes, the Canadian singer-songwriter and digital art enthusiast, has been vocal in her support for blockchain technology and released her own NFT collection called WarNympth on the Nifty Gateway marketplace.
The WarNympth project consisted of exclusive digital art pieces combined with songs and sold for just under $6 million.
Final Thoughts On The Top NFT Music Projects
The rise of streaming platforms such as Spotify made music more accessible to the public, but it came with downsides as it took financial power away from the artists and trivialized music to a point where fans often felt disconnected from their favorite bands and singers.
Blockchain technology and NFTs have only just begun to set the record straight in the music industry by giving power back to the artists and creators while bringing fans closer to the music.
In the coming years, the role of NFTs in music is almost guaranteed to expand as more new songs are released with NFT backing, and the technology changes the industry in ways that we are yet even to imagine.